There is perhaps no grape that's more revered in the Italian wine industry that the Sangiovese grape.
Perhaps best known for its use in the creation of Chianti, the grape defines Tuscan red wines more than any other. And it is that very grape, along with a little bit of Cabernet Sauvignon, that will take centre stage in our latest wine review.
Here, we're going to take a look at a rather remarkable wine from the Tuscan region so that we can celebrate the many wonderful qualities that it has to offer.
But before we do that, it's only right that we shine a spotlight on the producer that created the wine. So, before we take a closer look at the wonderful Sant'Ercolano Nobile di Montepulciano, let's examine the history of the producer that made it.
The History of Carpineto
We can trace the history of the Carpineto winery back to 1967. It was in this year that two partners, Antonio Mario Zaccheo and Giovanni Carlo Sacchet, decided that they wanted to stamp their names into the Chianti Classico history books.
But they weren't satisfied with just becoming one in any number of Chianti Classico producers to emerge from Tuscany. The partners wanted to create a wine that stood head and shoulders above all others produced in the region. They wanted to create a wine of such quality that word of its brilliance would leave Tuscany and find its way onto international shores.
Both wine fanatics, the partners had spent many an hour studying the Tuscan terrain. And they believed that they had identified potential in the Tuscan soil that other producers of the era weren't taking full advantage of.
And so, they set to work. The partners wanted to create a Chianti Classico with a modern edge. While not as experimental as those who would create the SuperTuscans only a few years later, the partners did recognise how the latest technology would allow them to push the standards they achieved even further. Relying on these technologies would allow them to create stellar examples of the wine that other producers simply weren't capable of making.
They succeeded in chasing this noble goal.
Carpineto wines are now revered as some of the best to come out of Tuscany. And the partners' international aspirations have been fully realised. They've taken what was a small winery in the heart of Tuscany and turned it into a multi-national business. Today, you can find wines carrying the Carpineto branding in more than 70 countries.
They've also moved beyond the Chianti Classico that they used to make their name. As the partners' success grew, so too did their ambitions when it came to creating different types of wine. While the Chianti Classico is still their go-to vintage, they now have many other wines in their repertoire to fall back on.
Regardless of which of their wines that you end up choosing, Carpineto has become renowned for achieving a consistency and intensity that few of its rivals can match. You're simply not going to find a "bad" Carpineto wine. That comes down to the integrity of the producer, as the company simply will not allow itself to sell any product that might fall below its lofty standards.
As such, it's no surprise that their wines have received such massive acclaim from both critics and consumers alike. The company's aged red wines, in particular, have received an array of awards for their quality. And of course, the company has enjoyed the sales success to go along with that critical acclaim.
And as surprising as it may seem, the men who founded this wonderful company are still as in love with wine as they were when they first had their grand idea back in 1967. Antonio Mario Zaccheo and Giovanni Carlo Sacchet still lead the company that they founded. And even in the autumn of their careers, they're still innovators by tradition and by blood.
The duo simply will not allow themselves to fall into a cycle of stagnation.
Instead, they continue to experiment with their own classics with the goal of creating the perfect Tuscan wine. Mixing the traditional values of the region with their own exploratory spirit, they continue to experiment with new ideas and craft even more amazing wines.
It is through their work that Carpineto has become one of Tuscany's leading wine producers. The company is now a leader in the region's DOCG classification, as well as being a producer of extremely innovative varietal wines.
And in more recent years, the company has committed itself to sustainability in its farming efforts.
Even 50 years after its founding, Carpineto is still at the cutting edge of Italian wine industry innovation.
But that's enough about the wonderful men who brought this amazing company to prominence. We're here to sample one of the many superb vintages that they've produced.
And while it may surprise you, we've decided to go for something that isn't a Chianti Classico…
The Sant'Ercolano Nobile di Montepulciano 2010
You may not think that a producer so stepped in the recent history of Chianti could produce an Italian red wine to rival that true classic.
But in the Sant'Ercolano Nobile di Montepulciano 2010, we have a vintage that's just a little bit special.
Pour the wine and you're immediately struck by the deep and dark hue. While the ruby that you'd expect from a quality wine is still there, you'll also notice an almost blackish swirl making its way around the glass.
To the nose, that blackness becomes more apparent. Notes of blackcurrant and liquorice are among the first that you'll recognise. Black pepper is also noticeable among the profile, though this intense notes do give way to more refined notes of vanilla with further exploration.
The intensity comes back in full force when you take your first sip. You'll find your tongue awash with black fruits and spice. But through it all, you'll adore the wine's superb structure and the long finish that leaves you appreciating its complexities.
The xtraWine team has granted it a 95/100 rating and we fully recommend giving the wine a try, it was rated 94 by the blind test of Wine Spectator too.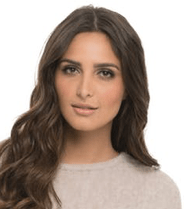 I'm a passionate about good wine and good cooking.
I like to keep me updated and share with my online friends my gastronomic knowledge.