While Xtrawine takes special care to promote the Italian wine industry, that doesn't mean that we don't recognise some of the remarkable drinks that have been created by manufacturers in other countries. We stock a wide range of wines from all across the world in an effort to ensure that all of our customers are able to find the wines they want at a price that they can afford.
Portugal is a country that often doesn't get the due it deserves for its winemaking heritage, despite the fact that it is the homeland of Port wine, which is often considered one of the best and most popular types of wine in the world. As such, this week we have decided to place a little bit more focus on Portugal and one of the most prestigious winemakers that call the country home.
Quinta Do Noval have built a reputation over centuries for the quality of their wines, particularly their fine Ports, so what better place to start than with a look at their illustrious history and an examination of one of the great wines to come from the producer?
The History
Quinta Do Noval dates all the way back to the eighteenth century, with the name itself first appearing on land registries way back in 1715. At that time it is not too well-known what the land was being used for, though it is likely that some of it was used to maintain a vineyard for local wine production. It would take more than 150 years for the area to really start to become prominent, marking themselves out as a force to be reckoned with in the wine industry.
In 1894, two men began a program of innovative changes that had an enormous effect on the vineyards at Quinta Do Noval. Luiz Vasconcelos Porto was integral in the redesign and rebuilding of the terraces that surround the area, with his innovations allowing for a better use of the sunlight offered up to the area, in addition to making better use of the land itself. António José da Silva, on the other hand, had a more direct influence in the vineyards themselves. He was responsible for replanting many of them following a devastating bout of phylloxera that gutted many of the plants that had been used for decades.
The company then continued to create wonderful Ports and slowly built a reputation, both on the domestic and international levels. However, there was one particular vintage that allowed them to truly stand out from the competition. In 1931, Quinta Do Noval released its Vintage Port, which quickly gained a reputation as one of the best examples of the drink to ever be produced. The wine led to an explosion in popularity overseas, with American and European markets in particular taking notice.
The company continued its pioneering ways with the launch of its Late Bottled Vintage Port in 1958. This Port was revolutionary for its time and has since gone on to be emulated by many different producers throughout the world. In fact, the company can now claim to have invented an entirely new category of Port with this drink, once again marking them out as innovators within the industry and cementing their place in Portugal.
This dedication to innovation and progress culminated in the company's membership to the prestigious AXA Millésimes group, which is a collective of winemakers and vine growers who come together to share ideas and look for ways to drive the industry forward. Together, this group represents some of the greatest winemakers in Europe and is a wellspring of new ideas that will hopefully push the industry forward for many years to come.
After receiving that honour in 1993, the company then dedicated itself to replanting many of its vineyards during the following year. This allowed for better control of the grapes that they grow, which in turn allows for higher quality yields and even better wines. The company once again demonstrated their tendency for innovation by dedicating specific parcels of their land to specific varieties of grapes, with decisions being made based on the best growing conditions for each type of grape.
Their continued expansion allowed for the company to become the first of the traditional Port makers to centre all of their activities in Douro, instead of working in Vila Nova de Gaia near Porto. This demonstrates the dedication that the company has to the local community and ensuring that everybody can benefit from the work that the company puts into its wines.
Today, Quinta Do Noval maintains its reputation as one of the foremost producers of vintage Port in the entire world, with many wine lovers eagerly awaiting the latest vintage each and every year. With that in mind, let's take a look at one of their wines to get a taste of what they have to offer.
The company's Porto Tawny is a wonderful introduction into the world of Portuguese winemaking, as it offers a beautifully sweet taste that is both interesting yet not so complex as to put novice drinkers off.
The drink features a stunning, bright ruby red colouring that is extremely appealing to the eye. Once brought to the nose, it doesn't disappoint as you will note aromas of wild cherries of a number of other fruits that tantalise the drinker.
These aromas reach their potential on the palate, with the wine offering a gorgeously intense, fruity flavour that is extremely well-balanced, making it an absolute joy to consume.
Despite the fact that it is a red wine, the Porto Tawny is considered too sweet to be paired with red meats, as it will be quickly overwhelmed by the flavours. Instead, try drinking it as an aperitif when you are trying to wind down following a difficult or stressful day. You will find that your worries quickly melt away in the warm glow of the wine. It is also recommended as a dessert wine, as it goes particularly well with a number of different cakes.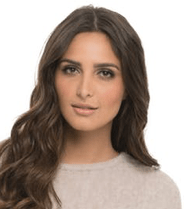 I'm a passionate about good wine and good cooking.
I like to keep me updated and share with my online friends my gastronomic knowledge.