It all started with Champagne.
That's what anybody with even a passing knowledge of sparkling wines will tell you. Champagne was the first region where effervescence was achieved. And it was the remarkable Dom Pérignon who made it happen.
Over the years, we've seen the bubbles spread throughout Europe. From their first home in Champagne, sparkling wines have become staples in many countries. The idea for them quickly spread through Italy by way of Franciacorta and, eventually, to the Tuscan region. And today, there are hundreds of sparkling wine producers who use a variety of method to bring the bubble to their wines.
But that isn't the whole story.
In fact, the very notion that Champagne is the starting point for sparkling wine may not even be accurate. Startling, we know! So, let's dig into the origins of sparkling wine and the history it's enjoyed since coming to prominence.
The Murky Origins
Let's get one thing out of the way right now.
Champagne is definitely the sparkling wine that started it all from a commercial aspect. Before Champagne, no region was well-known for producing sparkling wines. In fact, the idea for them barely existed, if it existed at all, in most wine-making countries. The advent of Champagne opened up new doors and had a massive influence on the French, Spanish, and Italian wine industries.
We're just saying that Champagne might not have been the very first sparkling wine.
In fact, there are records found in the remains of the Abbaye de Saint Hilaire that make direct mention of sparkling wine in 1531. That's over 160 years before the 1693 invention of Champagne! There's even a legend that Dom Pérignon went on a journey through Abbaye de Saint Hilaire and it was this that inspired him to come up with his own technique.
For a start, we have the Limoux region. This is a cool valley that lines the banks of the Aude River and there's evidence to suggest that the monks who called it home had a way of creating sparkling wine long before Dom Pérignon.
We're not sure how true that it but it's an interesting idea.
Now, what of we told you that the English can throw their hat into the mix as well? While England has never had a wine industry to rival the major hitters, there's evidence that they discovered sparkling wine some 30 years before Champagne was invented.
The evidence comes from a scientific paper by one Christopher Merrett. Presenting the paper to the then-new Royal Society, Merritt describe a process for using sugar to add some fizz into wine.
And this was in 1662!
We even have a direct quote from the paper:
"Our wine coopers of recent times use vast quantities of sugar and molasses to all sorts of wines to make them drink brisk and sparkling and to give them spirit."
So…maybe sparkling wines don't actually come from Champagne. The evidence that this type of wine wasn't invented there is certainly compelling. But what we do know for sure is that it wasn't until the discovery of Dom Pérignon's method that sparkling wine went from being an idea floating around to a worldwide phenomenon.
The Rise of Prosecco
Where does Italian wine fit into all of this?
Well, it's easy to assume that the wines of Champagne inspired Italian producers to create their own. And that may have been the case. However, it seems that Italian producers were determined to find their own methods to create results, rather than just replicating the method used to create Champagne.
And that brings us to Prosecco.
The first record of Italy's most famous sparkling wine dates back to 1754. Obviously, this was about 60 years after the invention of Champagne so we're not going to claim that Italians came up with sparkling wine. But what's interesting is that these early forms of Prosecco were made using what's known as the "ancestral method".
This is a method that many believe pre-dates the method used to create Champagne. And it suggests that somebody introduced a different way of making sparkling wines into Italy before Champagne was even invented.
Prosecco was also the wine that made bubbles more affordable to the wider public. It was Prosecco's producers who invented the Charmat method. This technique for creating sparkling wine is far less intensive and much more affordable than the Champagne method. And it has been the go-to method for Prosecco ever since. It's the principal reason why your average bottle of Prosecco will cost so much less than your average bottle of Champagne.
And then we come to Franciacorta.
While Prosecco carved its own path into the world of sparkling wine, the producers of Franciacorta stuck to more traditional methods. Inspired by the wines coming out of Champagne, the producers in this region began using the same methods to create their own sparkling wines.
They sold at a premium compared to Prosecco, not least because of the more expensive production method. And there are still plenty of people who contest that one of these great Italian sparklers is better than the other.
We love them both, just for the record.
Sparkling Wines to the Present Day
It took the Spanish a little longer to introduce sparkling wines to its arsenal.
That started with a producer named Josep Raventós Fatjó, who chose to try his hand at the traditional method in 1872. The legend goes that Josep was so delighted with the outcome of his efforts that he immediately ordered the digging of a cave that would allow him to produce more of the wine.
The Spanish word for cave is cava.
And there we have one more classic sparkling wine to add to the collection.
In more recent years, the United States has gotten in on the act. In fact, American producers often used the name Champagne, much to the consternation of French producers. It wasn't until 2005 that an outright ban on that practice came into force.
And today, we're seeing producers in South Africa, England, and Germany try their hands at the sparkle.
It's been an interesting journey for sparkling wine but one thing's for certain. No matter the brand or the country of origin, sparkling wine will always have a place!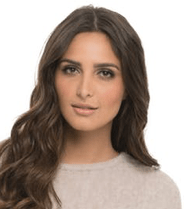 I'm a passionate about good wine and good cooking.
I like to keep me updated and share with my online friends my gastronomic knowledge.