Christmas is fast approaching, so if you're intending to hold a dinner party during the festive season it's time you start looking into purchasing a good wine or two to go along with the meal. Of course, this can often be difficult, particularly for those who do not have a solid grounding in Italian wine and need a little help to point them in the right direction.
That is why we have compiled the following list of tips that will make sure that you purchase a bottle of wine that not only suits the occasion perfectly, but will also impress everybody that you invite to the dinner.
Food Pairings
One of the key things that you need to research before looking for a bottle of good wine is the foods that it is traditionally paired with. After all, if you're serving a turkey dinner, there's no point getting a strong red that works well with rich red meats. You'll simply end up overpowering the food and leave people paying more attention to the wine than they do to the meal that is on their plates.
Instead, be sure to consider your menu very carefully before you start looking into making your selections. Once you know what you want to serve, start looking around the web to find out what kinds of wine work best with the food that you are going to prepare. Getting the balance right is essential if you want to ensure that everybody who partakes in the meal leaves impressed, so make sure that you have a wine or two for each course. This not only shows you've done your research, but also gives your visitors some options if their personal taste does not include the first wine that you served with the meal.
Know Your Distributors
The next thing that you need to research is the winemaker themselves. Now, it is important at this point to state that a wine from a lesser-known producer has every possibility of being of a high quality. However, if that's the route that you go down, you're going to find that you need to explain the choice of wine, which means showing your research. This is not necessarily a bad thing, particularly if you are sharing a meal with a crowd that enjoys finding out about new wines, but it may add a little extra pressure to the proceedings that you may not want to handle if you're not feeling particularly confident.
If that sounds like you, then it is a good idea to go with the standards. There are many wine producers in Italy that have a history stretching back for centuries, so you can be assured that any wine choice from those is going to pique the interest of guests who understand what goes into great wine. It is still necessary to conduct the research, not least because it is likely that you are going to want to be able to hold a conversation about the choices that you have made, but it is a lot easier to research the history of an established producer than it is that of one that is fairly unknown. Plus, the presence of the label alone would likely be enough to impress people.
Consider Your Guests
It is likely that every guest you invite to Christmas dinner has their own preferences when it comes to wine, so it is a good idea to understand what you like before making any purchases of your own. If you are able to present a wine that is already a favourite, particularly if it works well with one of the courses that you're serving, you will find that your friends will be impressed, not only by your choice but also by the level of knowledge that you have about them and their personal preferences.
Of course, if you really want to show that you have done your homework, it may be worth considering purchasing a wine that is similar to the one that you know a friend likes, in an effort to introduce them to a vintage they may never have encountered before. This not only shows that you have considered them when making your choices, but that you have an active interest in something that they enjoy and want to help them expand on that interest in any way that you can.
Take a Wine Class
If you are having trouble selecting the right wines, or simply can't tell your Barolo from your Chianti, it may be a good idea to take a wine class or two before the big event. This will teach you the basics of drinking wine the way it is intended to be consumed, while also arming you with even more knowledge that you can use to impress your friends.
This works particularly well if your friends aren't wine aficionados too, as it will allow you to create a shared experience where you use your newfound knowledge to help them gain a deeper and more meaningful appreciation of the wine that has been served. Simply taking the time to enjoy the various aromas in the glass before consuming, or finding out a little more about the wine itself and the history behind it, allows everybody at the meal to enjoy it that little bit more. You are sure to leave them feeling impressed by your level of knowledge.
Most of All…Enjoy
It shouldn't all be expert knowledge and carefully selected vintages though. After all, it's your Christmas meal so you need to be able to enjoy it as well. By simply making the right choices, you don't need to go into any further detail if you don't feel comfortable doing so.
Instead, just kick back and relax with your friends throughout the course of the meal, maybe throwing in the odd factoid or two about the wines that you have served without being too overbearing with your knowledge. Judge the mood of your audience and, if they want to know more, that's when you really dazzle them with what you know.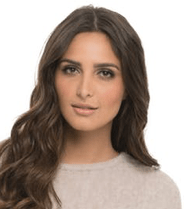 I'm a passionate about good wine and good cooking.
I like to keep me updated and share with my online friends my gastronomic knowledge.