At Xtrawine we like to give exposure to all great winemakers, both large and small. One week we may take a look at the Antinori family. The next, we may introduce you to a producer that very few people even know about, outside of a select few in the region that the producer calls home.
That's part of the joys of the Italian wine industry. No matter how much you know, there is always something new for you to learn. Each week, we present a producer to you and highlight one of the great wines to come from that producer.
We will do the same again this week. Today, we take a look at a true titan of the Italian white wine industry. For over 70 years, this man has worked constantly to bring even greater respect to Italian white wine. Over that time, he has established a company that produces some of the greatest white wines to ever emerge from Italy.
So, let's get started. Here's everything you need to know about Anselmi.
The History
Roberto Anselmi's journey through the Italian wine industry stretches back much further than many people initially realize. Many see the starting point for Anselmi as 1975. This is when he completed his university studies and made the decision to join his father at his winery. While it is certainly true that this is when Roberto likely started taking the wine industry seriously, winemaking was actually in his blood. In fact, his grandfather has owned several vineyards. Unfortunately, he was forced to sell them during the 1940s and 1950s due to a downturn in the family's fortunes.
Even Roberto's father had yet to restore the family back to vineyard ownership. Though he has begun building a reputation for creating quality products, the fact remained that he didn't grow the grapes used in his wines. Instead, the Anselmi family needed to rely on grapes grown by other producers. It was a business model that worked fairly well. However, it did not allow the Anselmi family to take full ownership of their products.
Roberto hopes to change all of that when he ingratiated himself into the family business. His first order of business was to buy back the vineyards that the family had been forced to sell in the middle part of the 20th century. With that tasked completed, he set about a period of acquisition. In time. Roberto managed to acquire several hillside vineyards, which he planted densely with grapes with the aim of taking back full control of the Anselmi product.
Today, the company has control of around 70 hectares of vineyard, with each hectare containing 6000 vines for use in the wines the Anselmi family creates. He has also shied away from the Pergola growing system in the Soave region. Instead, he focused on the Guyot system to produce quality grapes, though at a lower yield than is typically seen in the region.
So, why would he do this? The answer lies in his frustration at the Soave region in general. Roberto had grown disillusioned with the low quality of grapes that had emanated from the region for so long. He also didn't like the lack of ambition that so many producers had displayed in their supposed efforts to bring fine wines out of the region.
This frustration led to Roberto making a bold choice in the year 2000. Having established himself as a maker of great wines, during which time he helped to restore the family name, Roberto chose to remove his wines from the Soave DOC. In doing so, he separated his products from those he saw as uninspired and set about trying to establish Anselmi's wine as a cut above the rest.
It is fair to say he succeeded. Backed by his own indomitable confidence – he will tell anybody that he believes the best Soave is grow on his property – Roberto has escaped the shackles of the Soave SOC and placed his entire focus on producing quality wines. Without restrictions, he is able to make wines that stand head and shoulders over many produced in the region. In doing so, he has established a process that places quality first. Higher yields are not the priority with Soave. Instead, the company grows great grapes and uses an array of techniques, including cold maceration, to ensure those grapes reach their fullest potential.
Today, Roberto Anselmi's wines are seen as the future of the Soave region. Though he no longer abides by the Soave DOC, Roberto has crafted a host of wines that are as strong a representation of the region as you will find anywhere. This forward thinking style has made him the envy of produces throughout the region and Roberti has restored pride to his family's name with his efforts.
It's not just Soave that Anselmi is known for. Some of its vineyards are dedicated to growing the Garganega grape. Instead of focusing on the well-known Soave varieties, this week we'll take a look at an Anselmi wine that perhaps doesn't receive all of the plaudits that it truly deserves.
Anselmi Garganega Capitel Croce 2014
This stunning still white wine has the straw yellow colouring that you would expect from such a quality product. However, it is upon opening the bottle that you will experience exactly what Anselmi has to offer here.
Take some time to explore the bouquet and you will enjoy an array of fragrances. From yellow apple to grapefruits, there are a lot of fruity notes that draw you into the wine almost immediately. Take a little more time and you'll note an extra layer of complexity. The wine features further notes of wisteria cedar and lavender, plus you will spot a few mineral notes that help it to stand out even more.
All of this tempts you into the taste and you'll notice that the wine has expert balance on your first sip. This is where Roberto's skills really come to the fore. You'll enjoy a refreshing wine that is loaded with flavour. At the end, you'll notice the beautifully long finish that will have you reaching for the bottle again after your first glass.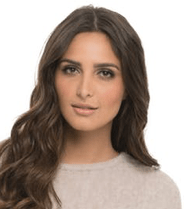 I'm a passionate about good wine and good cooking.
I like to keep me updated and share with my online friends my gastronomic knowledge.