Italian wine producers take a lot of pride in their work.
You'll see that if you ever visit a producer's website. They'll tell you everything they can about their wines, their businesses, and what inspires them to do what they do. For most producers, making wine isn't a job or a hobby.
It's a passion.
It's something that they pour everything they have into doing.
Hence, the pride.
Of course, those who feel proud of what they've achieved generally want to receive recognition for all of their hard work. And this is why so many wine competitions exist. Producers love pitting themselves in friendly competition against other producers to see who's wines come out on top. And as an added bonus, the wines that do well in competitions tend to sell more as a result.
So, wine competitions are important.
But there are literally dozens of them held every year all over the world.
That's why we've decided to use this article to focus on the most famous and prestigious wine competitions. By following the trail of winners these competitions create, you're practically guaranteed to find some amazing wines.
Competition #1 – Decanter World Wine Awards
It stands to reason that one of the world's most important wine publications also holds one of the biggest wine competitions.
An annual event, the Decanter World Wine Awards involves a group of experts from around the world. These experts act as judges, sampling every wine entered into the competition while following an extremely rigorous protocol. The idea is to take individual biases out of the process, thus ensuring the creation of an objective judging system.
Many wines are entered into this competition, with categories running the gauntlet from country, region, and grape to vintage, price, and style. This creates perhaps the world's most comprehensive assessment of every type of wine you can think of.
All judges at this competition are either Master Sommeliers or Masters of Wine, with many being the leading experts in their specific wine niches. The competition also takes great pains to ensure that wines are judged by niche experts. For example, Champagnes will be judged by the world's foremost Champagne experts rather than a simple group of wine experts.
Competition #2 – San Francisco International Wine Competition
We'd argue that the San Francisco International Wine Competition has done more to popularise wine in the United States than any other competition. It's certainly the country's largest and most prestigious competition.
Established in 1980, the competition uses a blind tasting system involving a panel of expert judges to determine which wines are the best. Again, the goal here is to eliminate any bias based on producer or country of origin. Blind taste tests ensure that the judge has nothing to base their decision on barring the wine itself.
This competition awards medals to its winners. And the wines that hold these medals are almost always going to be wines that are worth searching for. This competition also gives a little shine to American wines, which often go underappreciated when compared to their European counterparts.
Competition #3 – the International Wine and Spirit Competition
This is the first of our competitions that isn't focused solely on wines.
However, it makes the list because the International Wine and Spirit Competition attracts entries from a huge number of countries. In a typical year, producers from 90 different countries will pit their wares against hundreds of others.
Each type of drink submitted to the competition is categorised and competes against those in its class. The competition also maintains a crew of 400 experienced judges, who it keeps for seven months out of the year to ensure that every wine and spirit entered has a chance to be fairly assessed.
The competition also maintains a permanent onsite cellar, which is worth a visit if you ever get the opportunity.
Competition #4 – The Berlin Wine Trophy
One of the newest wine competitions on this list, The Berlin Wine Trophy was established in 2004 to determine which is Germany's best wine. However, it has since grown to the point where it accepts entries from all over the world.
Today, the competition accepts about 5,000 entries per year, each of which is judged by a panel of experts behind closed doors. As with all of the best wine competitions, this process is in place to prevent bias. If the judges have no contact with the outside world during the competition, their opinions cannot be swayed as easily.
The competition results in the awarding of three medals, the Berlin Silver, Berlin Gold, and Berlin Premium Gold. Any wine that manages to snag one of these medals is guaranteed to be an exceptional wine.
Competition #5 – Sommeliers Choice Awards
As you will know if you've read any of the numerous articles we've written about sommeliers, these professionals dedicate their entire lives to wine. They have such passion for wine that they spend years researching, tasting, and studying just to be granted the title of Sommelier.
So, it stands to reason that a competition judged by sommeliers will lead you to some amazing examples of wine.
The judging panel is made up entirely of sommeliers, who travel from all around the world to judge wines. What separates this competition from others is that the judges aren't just looking for quality. They're also looking for wines that offer the best value for money based on their price point.
The key question these judges ask is "would we stock this."
In other words, would we recommend this wine to the restaurants, bars, or other establishments that we work for?
By taking this approach, the sommeliers consider the impact choosing the wrong wine would have on their reputations. And this leads to them selecting the very best wines to receive a Sommelier's Choice Award.
The Final Word
Of course, this is just a small sample of the many wine competitions that the world has to offer.
However, by following the results of every competition listed here, you will find your way to some of the most spectacular wines that the world has to offer. And many of these wines are available in the Xtrawine store!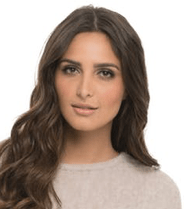 I'm a passionate about good wine and good cooking.
I like to keep me updated and share with my online friends my gastronomic knowledge.