Spring is well and truly here.
The sun has started shining and every morning feels brighter than the last. Finally, after so many months of winter, we're able to share time outside with each other. Of course, the spring also brings new life and the promise of a brighter period of the year.
Spring is refreshing.
And the Italian wines that you choose to enjoy during spring should offer the same qualities.
Choosing the perfect wine for spring is a case of matching the wine's qualities with the season. For example, a deep and complex Italian red wine may be a joy to experience when you're curled up by the fireplace with a nice book. But it may not be the best option when you're relaxing in the garden and enjoying the spring weather after a hard day at work.
So, we come to a question.
What should you look for in an Italian wine for spring?
In this article, we're going to take a look at a few of the qualities that you tend to find in great spring wines.
Quality #1 – Fairly High Acidity
Every Italian wine has an acidity level.
When left to age too long, it's this acidity that leads to the wine taking on a vinegar-like texture. However, it's also the wine's acidity that plays a huge role in how refreshing it feels when you take your first sip.
If you want to experience what we mean, take a sip of red wine followed by a sip of white.
The red wine will be deep and fairly smooth. You'll get a warm feeling that washed through your body as you allow the wine to explore your palate. You still feel refreshed. It's just the refreshment comes in a more comfortable way that makes you feel relaxed and like you want to laze around the house (at least that's how it makes us feel).
Then, the sip of white.
With white wine, the extra acidity gives the drink a bit more of a spring to its step. Some of the complexity gets lost, meaning the bolder citrus notes of the wine can come to the fore. It feels a little closer to taking a sip of cool water, just with the added benefit of fruity flavours and an alcoholic zest.
That's because white wines tend to offer higher acidity than red wines. And the refreshment that comes from this acidity is one of the reasons you should look for it in a springtime wine. After all, the spring is a refreshing period too.
Quality #2 – Some Herbaceous Flavours
What are some of the first things that come to mind when you think about the scents of spring?
Freshly cut grass?
The aromas of flowers opening up to the sun.
Trees, woodlands, and other earthy scents are the defining traits of the spring bouquet. And if you're choosing an Italian wine to fit that particular scent profile, you're going to look for a wine that offers some herbaceous qualities. Refreshing wines tinged with earthy and mineral tones perfectly capture the essence of the springtime feel.
Sauvignon Blanc is a perfect example of an Italian wine that strikes the balance between acidity and the earthy tones that make it match well to the spring weather.
While still being delicate enough on the palate to not require too much deep examination, this wine often pairs well with the seasonal green vegetables that come into their own during the spring. You get to enjoy the earthy notes of the season while still feeling refreshed enough to make the most out of the time of year.
Quality #3 – Get Some Floral Notes into the Mix
Flowers.
Flowers for miles are what you're going to see if you spend time in any woodland or natural areas during the spring. This is the season when plants start coming into their own. The sun is shining. There are still enough showers and rainy periods to nourish roots. Take a walk through the woods and you're going to be bombarded with the many fragrances that flowers provide.
Unless you have hay fever. In which case, you have our sympathy.
The point we're making here is that flowers are indelibly linked with spring. And that means any Italian wine that provides some floral notes is going to be a good choice for this time of year.
Again, you're probably looking at the white end of the spectrum when it comes to finding these wines. Sicilian Chardonnay wines tend to offer plenty of enjoyable floral notes. However, don't sleep on the reds here. For example, the Italian sparkling red wine Lambrusco offers up several floral notes while still being refreshing enough for you to enjoy in the spring. A lot of Rosé wines also do a great job of mixing floral notes in with a touch of complexity and the refreshing overtones you're looking for during the spring.
The Final Word
Of course, there are no hard and fast rules when it comes to which wines you should enjoy during the spring.
Your own taste is the biggest factor in your decision.
If you want to spend a sleepy evening under the springtime sun, there are plenty of reds that offer an enjoyable experience. But if you're looking for an Italian wine that refreshes you like the spring does, while still offering the earthy and fragrant floral notes that you experience whenever you step outside, you're generally going to lean more towards the white wine end of the spectrum.
With that being said, you just have one little challenge to solve.
Where do you get your Italian wine?
That's where we come in. By taking a moment to explore our extensive Italian wine catalogue, you'll see that Xtrawine offers a huge variety of choices that will allow you to find the perfect wine for your springtime vibe. Better yet, you don't have to move an inch away from your device. Just place your order with us today and we'll have your Italian wine on its way to your doorstep in no time.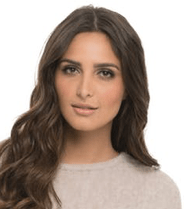 I'm a passionate about good wine and good cooking.
I like to keep me updated and share with my online friends my gastronomic knowledge.