As the winter quickly approaches, we know that many of our customers want nothing more than to settle in every evening with a gorgeous glass of Italian red wine. The depth and complexity of a good red wine is a perfect match for the winter season, offering you something to explore while also giving you that warm feeling that fights against the chill in the air.
The question is which one should you choose?
In the Xtrawine store, you will find hundreds of examples of great red wines that could become a part of your winter collection. In recent weeks, we've even written an article or two that points you in the direction of some of the best wines that we have to offer. But in this article, we want to shine the spotlight on a wine that is of the utmost quality while still being very affordable in these trying times.
But before we do that, we need to dig into the story of the company behind the wine – Cantina Valpolicella Negrar.
The History
We can trace the lineage of Cantina Valpolicella Negrar all the way back to 1933, which is when a company called Cantina Sociale Valpolicella was founded. Based at Villa Mosconi, the new company was a collaboration between a collective of the Veneto regions best winemakers of the time, including Gaetano Dall'Ora, Carlo Vecchi, Giovanni Battista Rizzardi, Marco Marchi, Pier Alvise Serego Alighieri and Silvio Graziani.
Together, these winemakers endeavoured to create spectacular examples of Amarone and other Italian red wines. And it wasn't long before they started to receive recognition. In 1935, the company received an honourable mention during the Universal Exposition in Brussels. And while that may not seem like much when reading it, this was a remarkable achievement for a company that was not even two years old at this point.
Of course, the collective had no intention of resting on its laurels.
We mentioned earlier that the company focuses much of its effort on Amarone. But what we didn't mention is that it is also Cantina Valpolicella Negrar that gave this most tasty of Italian red wines its name. In 1936, the company made a happy mistake by leaving a Recioto wine to ferment for longer than normal. The result was the wine that has become symbolic of Valpolicella. With the exclamation "This is not an Amaro, it's an Amarone!", Gaetano Dall'Ora officially christened the new wine and one of the superstar wines of the Italian industry was born. This even, perhaps more than any other, cemented Cantina Valpolicella Negrar as a company to watch in the years to come.
For the next decade or so, the company worked hard to turn its new wine into a household name. It also grew in popularity, which led to the decision to move the company's headquarters to San Vito di Negrar in 1948. At the same time, the company merged with Cantina Produttori della Valpolicella and a new powerhouse of Italian wine was unofficially born. In 1957, the company officially changed its name to Cantina Valpolicella Negrar, with the re-founding ceremony leading to the inclusion of 80 different winemaking partners in Negrar.
In the years since that re-founding, the company has worked tirelessly to showcase the talents of winemakers in Valpolicella. In 1989, the cantina created a special project that placed the focus on increasing the quality of the grapes that its producers used in their wines. The result was an uptick in quality from a company that was already renowned for producing great wines.
The new millennium brought with it an even deeper recognition of the quality of the company's work. In 2004, one of its wines finally received what many saw as a long-overdue Tre Bicchieri award in the famous Gambero Rosso's Guide to Italian Wines. And it repeated the feat nine years later with its Amarone Villa 2005. Finally gaining the critical seal of approval in full, the cantina has gone from strength to strength in the years since.
It was perhaps this success that also inspired the company to change its motto to the one that it still has today:
"With an eye to the future."
With those six words, Cantina Valpolicella Negrar recommitted itself to the innovation and brilliance that has helped it to stand out for more than 80 years. Only now, the company is exploring sustainable growing processes with the goal of creating even better wines while delivering more respect to the land from which they come.
After reading this, you may wonder why we aren't going to profile one of the cantina's famous Amarone wines in this review.
The reason is that you don't need us to tell you how good Cantina Valpolicella Negrar's Amarone wines are. Instead, we'd like to focus on another of the company's wines that we believe deserves just as much attention…
The Domini Veneti Valpolicella Superiore Ripasso La Casetta 2017
With DOC Valpolicella Ripasso Classico Superiore certification, this is a wine that is perfect for those winter months when the mercury drops.
Upon pouring, you will see a wine that has a strong ruby red colouring with just the merest of hints of violet. This indicates a good ageing potential of between 10 and 15 years, should you choose to hold off on drinking your bottle. But if we assume you want to drink the wine today, just know that it will require about an hour's worth of decanting to reach its full potential.
When you finally do sample the wine's bouquet, it will strike you with strong aromas of black cherry and violets. The undertone of spice only adds to the allure, tempting you into that fateful first taste.
That first sip will reveal a wine that's extremely well-balanced and has a nice, full body. Velvety smooth, this is a wine in which all of the key elements are in perfect harmony.
Our team fell in love with it at first taste and have awarded it a rating of 92/100. And best of all, you can find it in the Xtrawine store today for less than €15!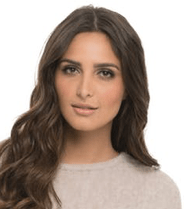 I'm a passionate about good wine and good cooking.
I like to keep me updated and share with my online friends my gastronomic knowledge.