There are few more recognized Italian dishes than spaghetti Bolognese. Popular all over the world, it is this dish, perhaps more than any other that highlights everything that Italian cuisine has to offer. The wonderful pasta is combined with a beautiful sauce, alongside optional meatballs and cheese, to create a culinary delight that will flood your senses with stunning tastes and leave you wanting more even when you are sat feeling as though you have been stuffed to the gills.
Of course, as with all great Italian dishes, a good spaghetti Bolognese is made even better when you combine it with a quality wine. With that in mind, we are going to create a nice little recipe for you right here, and follow that up with a couple of recommendations for the types of wine that work best with the dish.
What You Need
Before you can get started with the cooking, here's what you need to have ready to create both the sauce and a nice serving of spaghetti.
A single tablespoon of olive oil.
Two medium onions, which you should completely peel and chop thoroughly.
500 grams of minced beef, preferably lean if you are watching your figure.
A single clove of garlic, peeled and crushed ready for the sauce.
A single tablespoon of dried oregano, though you can use mixed herbs of you aren't keen on oregano.
90 grams of sliced mushrooms.
300ml of beef stock, preferably quite hot.
400 grams of canned tomatoes, though those who want the full experience should chop their own.
A single tablespoon or Worcestershire sauce to add some spice.
A single tablespoon of tomato purée, though you could also use ketchup.
350 grams of spaghetti.
Some freshly grated Parmesan. We'll leave how much up to you and your personal cheese preferences.
Some ground black pepper and salt, for seasoning.
The Recipe
Now that you have all of your ingredients ready, just follow this recipe to create a great spaghetti Bolognese.
Place your olive oil and chopped onions into a large pan and place them over medium-high heat for approximately four minutes.
Add your crushed garlic and 500 grams of mince to the onions and fry the mixture until it turns brown.
From here, add your chopped mushrooms and dried oregano, or mixed herbs, and fry the mixture continuously for between two and three minutes.
Now, add your tomatoes, purée, Worcestershire sauce and your beef stock into the frying pan and stir the mixture well. Add your seasonings depending on your tastes and then bring the entire sauce up to the boil.
Once the sauce begins boiling, reduce the heat on the pan and place a cover on it, allowing the pan to simmer, with the occasional stir, for half an hour.
As the sauce simmers, put some water in a separate pan and bring it to the boil. Add a touch of salt and then add your spaghetti, boiling it as per the instructions on the packet the pasta came in.
Drawn the spaghetti well using a colander and run some hot water through it.
Place your spaghetti back into its pan and add your sauce to it, once the sauce has been on the simmer for about 30 minutes. Alternatively, you can dish the spaghetti up and add the sauce directly onto the plate. It all depends on your personal preference.
Assuming you mixed the sauce into the spaghetti, dish it up into some hot bowls and serve. Use a separate, cold bowl for some grated Parmesan cheese, so you can sprinkle it onto the spaghetti as needed.
The Perfect Wines
So now you know how to make a decent spaghetti Bolognese, you should know what wines really mix well with the dish. Here we give you a quick rundown of some wines to try, so give them all a crack to find the ones that suit you best.
The king of wines lives up to its reputation once again by becoming one of the best wines to drink alongside a dish of spaghetti Bolognese. The strong tannins and acidity in a bottle of Barolo mesh really well with the rest of the flavours you will enjoy while eating the dish, plus you will find the gorgeous aroma and rather complex notes found in Barolo go together brilliantly with the wide range of ingredients that go into making a Bolognese sauce. We'd recommend this in cases where your Bolognese is particularly rich though, as it may overpower a slightly less rich sauce.
Now bear with us here as this may seem like something of a strange choice at first blush and that is certainly the case if you drink Verdicchio with the sauce we have helped you create using this recipe. However, once you get a little more practice under your belt you may start wanting to experiment with your Bolognese, which is where this dry white really comes into its own. Verdicchio is ideal for Bolognese sauces made using milk or another white wine, both of which tend to reduce the richness in the sauce.
Of course, we have left the most obvious pairing until last. Lambrusco originates from the very same region that gave the world spaghetti Bolognese, so it should stand to reason that the wine will go very well with the dish. These sparkling red wines tend to be fairly tannic, which goes really well with the dish. We recommend finding a Lambrusco in the mid-range, so you can get a few fruity notes to really go well alongside the tomatoes in the sauce.
The Final Word
A great spaghetti Bolognese recipe and a few superb, and easily accessible wines to go with it. What more could you ask for? We recommend giving each one of them a try and you will soon figure out which suits your palate best. Of course, once you do, you can start experimenting with other wines to find some combinations that we haven't mentioned here.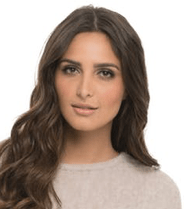 I'm a passionate about good wine and good cooking.
I like to keep me updated and share with my online friends my gastronomic knowledge.