xtraWine continues its 52 wines for 52 weeks column with Colombaio di Cencio's Chianti Classico Massi Riserva.
Colombaio di Cencio was born in 1993 thanks to German entrepreneur Werner Ernest Willhelm, who was captivated by the beauty of the sinuous hills around Gaiole in Chianti. He thus decided to breathe new life into a country house by transforming it into a winery where tradition and modernity coexist harmoniously.
In this article we focus on an elegant wine with a refined personality: Chianti Classico Massi Riserva.
Where is Colombaio di Cencio? A brief history
The estate is located in the municipality of Gaiole, one of the noblest areas of Tuscany, between Siena and Florence, where Chianti Classico was born more than 100 years ago. A unique territory that today represents one of the municipalities included in the production regulations of this wine and is characterised by its wealth of skeleton, boulders and sandstones that give the wine the organoleptic characteristics of Chianti Classico. A place where biodiversity gives not only a postcard for the eyes, but also gives a unique peculiarity to the fruits of these lands.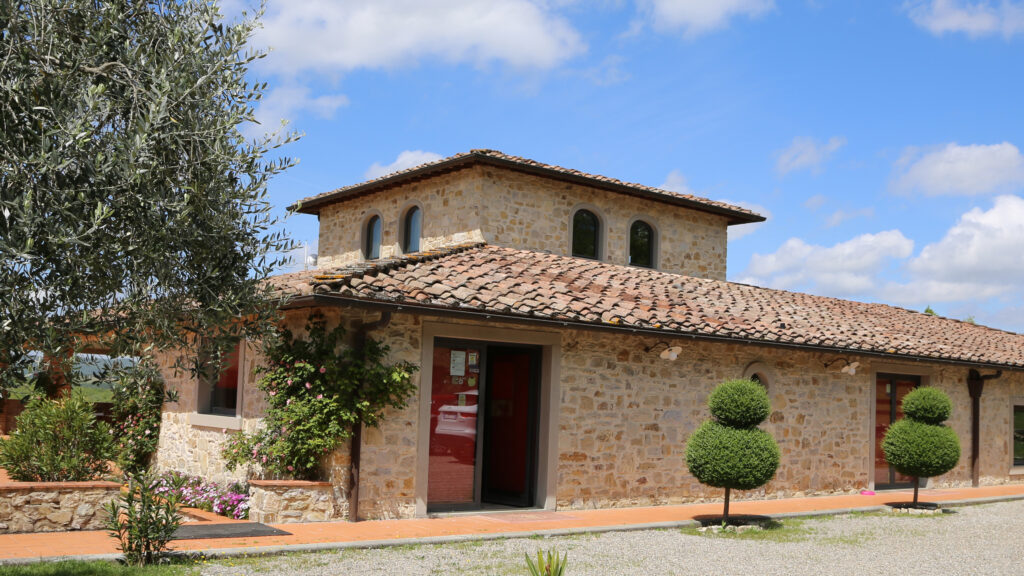 In 2018 the winery was acquired by Fontanafredda, which saw in Colombaio di Cencio the ideal place to develop a new project and expand its boundaries beyond the Langhe.
Colombaio di Cencio features 25 hectares of vineyards. The vineyards are entirely conducted under the regime of organic conversion farming in three different subzones of the municipality of Gaiole in Chianti: locality Cornia, Montelodoli and Vinci.
Chianti Classico Massi Riserva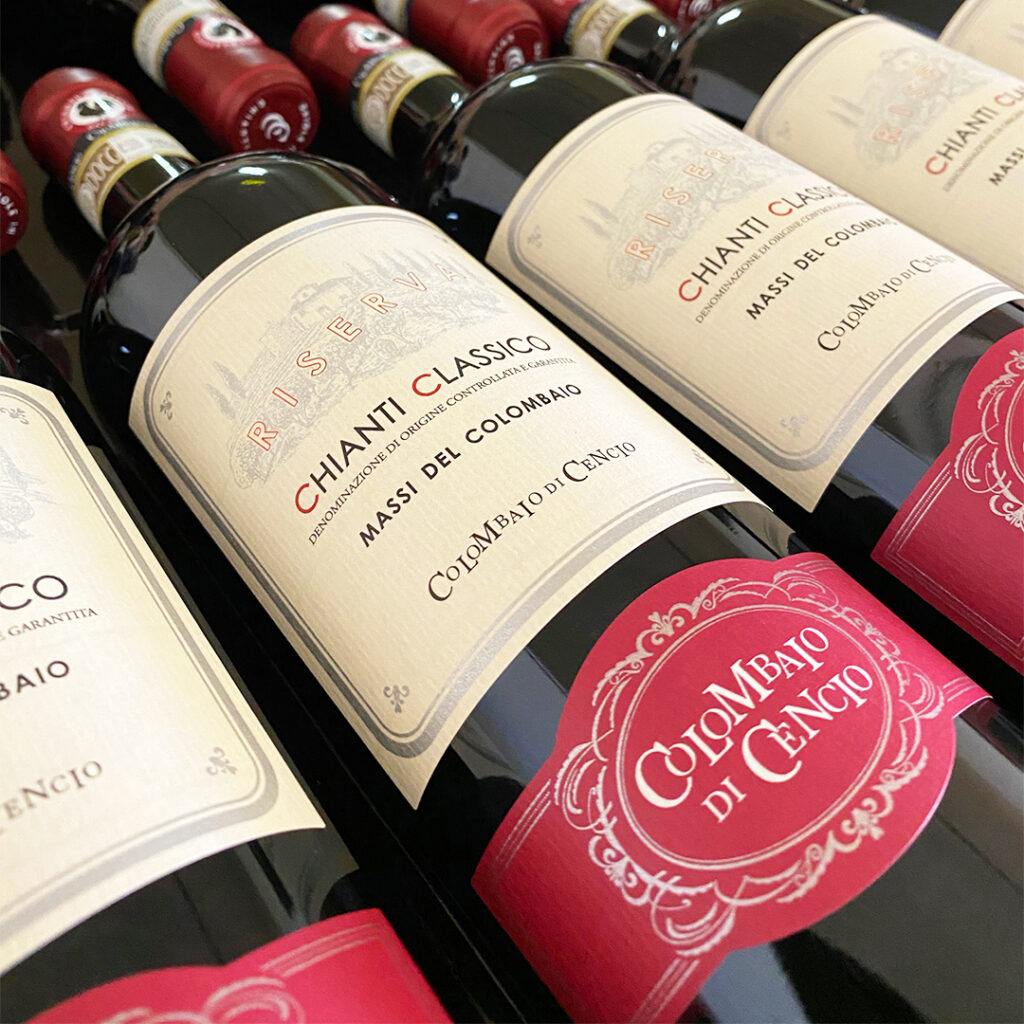 A slender, long and straight wine, as gentle as the land that welcomes it but with a well-blended acidity and tannicity that give it all the freshness of Tuscany.
Chianti Classico Massi Riserva is made exclusively from 100% Sangiovese grapes carefully selected from estate vineyards located in Località Cornia, Montelodoli and Vinci. The three soil types that give life to this wine have been united since their formation, by a high limestone compact stoniness that rests on a sandstone base. A soil type that moderates the vigour of the plant and lengthens the growing cycle and enhances the structure of Chianti.
The Sangiovese grapes that give life to Chianti Classico Massi Riserva are harvested by variety and exclusively by hand, then vinified in purity to enhance this variety in its maximum enological expression.
The wine then ages for a period of 24 months in large oak barrels, with percentages of the wine in tonneaux.
Chianti Classico DOCG Massi Riserva has a ruby red color.  The nose is distinguished by distinct notes of red fruit, cherry and currants, and floral hints of violets and vanilla. On the palate it is soft and sweet, but with a pleasant sensation of freshness.
A wine with elegant and balanced tannins ideal in combination with meat dishes or aged cheese. 
We recommend it to lovers of good wine who want to discover the best that Tuscany has to offer!