Ah, Verdicchio!
It's one of those Italian wine grapes that is both immensely popular and, frankly, not as well known as it ought to be. Hailing from the Le Marche region of Italy, it is one of the most widely planted in that area. Verdicchio wines are renowned for their quality, with the grape itself offering many qualities that you won't find in many other white wine grapes.
And yet, it is not one of the first names that come to mind when we think of the great grapes.
To prove this, you can ask yourself what grapes you can name off the top of your head. Verdicchio likely won't be one of them, unless reading this article has already had an influence on you. The likelihood is that there's a whole list of grapes that you would be able to reel off before getting to this one.
That's something that we believe needs to change.
The Xtrawine site hosts several amazing examples of Italian wines made using this grape. And in this article, we aim to provide you with a quick guide to it so you know what you're letting yourself in for should you choose to buy a Verdicchio wine.
The History and Location of the Grape
As mentioned, Verdicchio thrives best in the interesting soil provided in the Le Marche region. Known for soil that is rich in minerals, Le Marche is a truly unique Italian wine territory, which is why the grapes grown in the region tend to have interesting qualities.
But why is the region so interesting and how does its history affect the grape.
What many may not know is that Le Marche was once submerged completely underwater. For over 200 million years, the land was simply not land at all. It is only with time that the waters lowered and left us with the interesting soil composition that we have today. It's this period of submersion that allowed clays and other sediments to form into the land that would become Le Marche, creating the unique soil composition that we mentioned earlier.
When producers recognised the potential in the land, and the great qualities of the grape that grew on it, they began focusing on Verdicchio in earnest. The grape rapidly rose to prominence in its native Italy. However, it took quite a few years for Verdicchio to gain any sort of acclaim on the international stage. Though it has been grown since the 7th century, and received DOC protection fairly early on, it was often seen as something of a table wine. This is, in part, the responsibility of producers who grew the grape for quantity ahead of quality.
This changed in the 1960s, when quality became the order of the day. A change in the wine-producing mindset of the winemakers of Le Marche led to some careful refining of growing techniques, leading to Verdicchio's true qualities shining through. And though the grape hasn't exploded in popularity in the same way as many of white wine varieties, this change in approach has led to it becoming much more respected on the international stage.
The Flavour Profile
You can tell there's something a little different about this grape if you give it a close look before it ever makes its way towards a wine bottle. At first glance, the grape appears to have the straw yellow colouring that you would expect of most Italian white wines. But upon closer inspection, you will see a green tinge that makes the grape stand out. It is this hint of green that helped lend the grape its name, with "verde" being the Italian word for green.
The grape itself offers an interesting array of fruity notes when processed into wine. Of course, we have the dominant notes of citrus that are present in so many of the great Italian white wine varietals. However, Verdicchio also offers notes of pear, apple, and peach, with just the merest hint of tropicality. Once aged, the wine takes on some more refined notes, with toasted wood and vanilla being some of the standouts. And once fully matured, the wine will express more complex notes, including thicker notes of fruit jam and honey.
As a great white wine should, Verdicchio has a perfect balance between acidity and alcohol content. The aromatic flourishes the wine displays upon tasting are also tempered well with a slightly bitter finish. It is not uncommon to detect a hint of almonds as you drink the wine, which is a pleasant counterbalance to the typically intense and fruity main profile.
The Wine and Food Pairings
With such an interesting combination of flavours, Verdicchio can present some challenges when choosing which food to pair it with. While the wine is versatile, its combination of fruity and slightly bitter notes can create conflicts, if you aren't careful.
The classic match for Verdicchio is fish, though you should be wary of any fish dishes that throw vinegar into the mix. Vinegar has a habit of messing with the wine's acidity, leading to something of an acid overload given that the wine already has good acidity in its own right.
Particular favourite pairings include seafood risotto and seafood paella. It also works remarkably well with spaghetti, especially when the pasta is paired with clams.
If you'd prefer to steer clear of seafood, Verdicchio pairs very well with most pastas. This is especially the case when paired with the most famous of Italian sauces – pesto!
Pesto is at its best when paired with a light white wine, with Verdicchio fitting the bill supremely well.
Finally, the more complex notes the wine develops as it ages can also make for a good pairing with slightly spicier dishes. However, we would hold off on this combination if you are opening your Verdicchio immediately after buying it. A couple of years in the cellar are required before this pairing starts to make sense.
With that in mind, we hope that your mouth is watering at the prospect of trying out one of the best Italian white wines. And of course, Xtrawine offers a healthy selection of Verdicchio wines in our store if your curiosity has been piqued.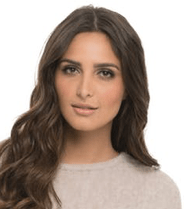 I'm a passionate about good wine and good cooking.
I like to keep me updated and share with my online friends my gastronomic knowledge.