Pinot Nero (which is more commonly referred to as Pinot Noir) is one of the most popular wine grapes in the entire world.
The grape can trace its history back to France, which is when it first started to see wide usage as a wine grape. However, its hardiness and versatility hasled to it being cultivated in practically every wine producing country in the world. From the United States to Italy, you're sure to find winemakers using Pinot Nero in some fashion or another.
Of course, it's the wines made solely using the grape that spark the most interest. And better yet, you're likely to find a lot of variety in Pinot Nero wines. After all, a Pinot Nero from France will offer very different qualities to an Italian Pinot Nero wine.
That raises an interesting question.
How do you find a high-quality example of a Pinot Nero? With so many different options to choose from, it's actually fairly easy to end up with a wine that isn't a great representation of the grape's qualities.
And that means you're not going to enjoy drinking the wine either.
That's where these tips come in. Here are three things that you can do to make sure you find a good Pinot Nero Italian wine.
Tip #1 – Look Beyond the Tasting Notes
On the face of it, you'd assume the tasting notes would tell you everything that you need to know about Pinot Nero. You can expect to find notes of cherries, cranberries, and cherry blossoms. As the wine matures, you may get more earthy tones along with a distinct tone of mushrooms.
You absolutely must look for those tones when trying a Pinot Nero. But the important thing to remember is that you can't judge the wine for those tones alone. Remember, this is a grape that's cultivated all over the world. While almost every example of the wine offers these tasting notes in some form or another, there are other factors at play.
The key here is that you may make the mistake of thinking the grape just produces an ordinary wine. After all, Pinot Nero is often a novice wine connoisseur's journey into red wines. It's entirely possible that you may drink one that offers all of the above notes. And yet, it doesn't knock your socks off.
Our advice is to keep looking. There's an intangible something that separates the great Pinot Nero wines from those that do an uninspired job of showcasing the grape.
It's difficult to put your finger on what quite makes a great Pinot Nero so amazing. But you will know it when you taste it.
The point is that you shouldn't let a middling experience with a Pinot Nero influence your opinion about the grape. Instead, search for a different producer or even consider buying a Pinot Nero from a different country.
Tip #2 – Try Both Still and Sparkling Varieties
You may find that a still Pinot Nero just isn't to your taste. Perhaps you struggle to find the right bottle. Or, maybe you're just not much of a fan of still red wine in the first place and the grape hasn't done anything to change your opinion.
If that's the case, it's important to remember that the grape is also used in an array of sparkling wines. Perhaps most famously, it's used to lend a little bit of colourand complexity to many a bottle of Champagne.
If you don't love Pinot Nero as a still wine, consider searching out one of the many sparkling wines that use it instead.
You may want to go for a little bit of Italian flair instead of the French classic. In so many cases, we recommend Prosecco as the best alternative to Champagne. But if you want to experience the joys of Pinot Nero, you're going to have to go for a Franciacorta instead.
The wine offers something a little different if Champagne isn't for you. Plus, you'll often find that Franciacorta is the most cost-effective way to experience the differences that the Pinot Nero grape can make to a bottle of sparkling wine.
Tip #3 – Know Your Locations
As we mentioned earlier, Pinot Nero has spread to almost every winemaking country on the planet. And each of those countries offers a slightly different spin on the classic grape.
Let's start with its country of origin – France.
Pinot Nero originates from the Burgundy region, and it's perhaps this example of the grape that's most famous among people who aren't too familiar with wine. These wines tend to be quite acidic while sporting a slightly chalky quality.
If you head to Italy, you're looking to the Trentino Alto Adige region if you want to find an excellent example of the wine. However, it's Lombardy that's the place to look if you want a sparkling wine that uses the grape. As a side note, you may also find other Pinot Nero wines that come from different regions in Italy. Typically, these come from isolated producers, rather than being wines that the region is renowned for.
Pinot Nero is also an exceptionally popular grape in the United States. 99.9% of the country's pinot production occurs in two states: Oregon and Chicago. The Pinot Nero wines from this country tend to have earthier tones, with the freshness of the forest often being a standout note. They're also known for producing more aromatic and full-bodied versions of the wine.
Finally, you have the Pinot Nero wines from New Zealand. These tend to have a spicier taste to them than the pinots from other countries. Of course, you still get the earthier tones that the wine's known for.
The point is that this is a wine that's extremely versatile. And its qualities differ depending on the country. Consider what you've read above and make the choice that's most likely to suit your tastes.
The Final Word
With Pinot Nero, it's difficult to go wrong. There's a reason why this grape has been one of the world's most popular for so long.
Even a middling Pinot Nero is still a pleasant drinking experience.
We encourage you to browse the xtraWine store to find a Pinot Nero that you might fall in love with.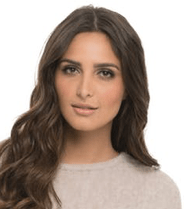 I'm a passionate about good wine and good cooking.
I like to keep me updated and share with my online friends my gastronomic knowledge.