So, we've kinda been saying this a lot in our recent blog posts but…
Christmas is just around the corner. In fact, we're less than 10 days away from the big day now and we're sure that your preparations are in full swing. If you're especially efficient, the presents should be wrapped, the tree may be up, and you know exactly what you're going to make for Christmas dinner.
Or…maybe you're like a lot of us and that last one, in particular, has gotten you a bit stumped. Sure, you're going to cook all of the standards that everybody expects. But you also want to make something that nobody's had for a Christmas dinner before.
That's where this article comes in.
We're going to share a couple of tasty recipes for Christmas foods that you haven't tried before. And of course, we're going to recommend Italian wine pairings to go with them.
Each of these recipes come from the great folks at tasteofhome.com and we're sure they'll delight both you and your guests at Christmas.
Recipe #1 – Christmas Crack
Who doesn't love a bit of chocolate? And what better ingredient to mix it with than peanuts?
That's the simple idea of Christmas Crack, which is so named because a single bite will have you addicted.
Here's what you need to make it:
16 ounces of dry roasted peanuts (salted)
10 ounces of peanut butter chips
16 ounces of dry roasted peanuts (unsalted)
30 ounces of white baking chips
About 11 ounces of milk chocolate chips
20 ounces of chocolate baking chips made up of at least 60% cacao
You can already see that this is going to be a treat. The following recipe takes a few hours to make. However, you'll spend most of that time with the food in the oven. And by the end, you'll have about six pounds of chocolaty goodness.
Here are the steps:
Combine all of your peanuts into a 6-qt slow cooker.
Layer all of the remaining ingredients over the peanuts in the following order:

Milk chocolate chips

Peanut butter chips

White baking chips

60% cacao chips

Do not mix these chips up. You want specific layers for this treat. When everything's ready, cover the ingredients and bake them for between 2 and 2.5 hours on a low heat.
Stir about halfway through the baking and again when the cooking's over.
Prepare some wax paper and use a tablespoon to ladle separate dollops onto the paper.
When you're done, leave crack in the fridge until it sets. Then, store the treats in a container at room temperature until you're ready to eat.
The Wine
The tricky thing here is that you have a combination of sweet and savoury, with just an element of bitterness thrown in thanks to the cacao. The wine you choose has to be rich enough to pair well with the chocolate while also not being so rich that it overpowers the peanuts.
We think that a good Cabernet Sauvignon blend will work here. Make it a dry blend and you've got a gorgeous dessert that gives your guests something that's a little different to the traditional Christmas sweets.
Recipe #2 – Sugar-Glazed Ham
While many families sit down to a meal of turkey over Christmas, there's a lot to say for having a tasty ham during the festive period. In fact, it's an especially popular dish over in the States, where it's often as much a part of Christmas as the turkey.
This recipe gives you the richness of ham with a sweet glaze to go with it. It takes a little less than two hours to prep and bake. And when you're done, you'll have a ham that can serve up to 14 people.
This is what you'll need to make it:
A fully-cooked bone-in ham weighing between five and seven pounds
A couple of teaspoons of prepared mustard
A single cup of packed brown sugar
A couple of tablespoons of cider vinegar
Much like the Christmas Crack above, this one's a simple case of getting the ingredients together and just throwing the food in the oven. Here are the steps that you have to follow:
Preheat your oven to 325 degrees.
While the oven heats up, place your ham in a roasting pan.
Use a knife to score the ham. You're aiming to make cuts that are a quarter-inch deep and in a diamond pattern on top of the ham.
Cover the ham and place it in the oven. Bake it for between 1.5 and 2 hours. If you're unsure whether it's cooked, use a thermometer. The ham should measure in at 130 degrees.
While the ham cooks, grab a small bowl and combine you sugar with your mustard and some of your vinegar. Use just enough of the latter to form a thick paste.
Remove the ham from the oven and slather your glaze over the top of it.
Place the ham back in the oven without any covering. Leave it to bake for a further 20 minutes, or until your thermometer tells you that it's 140 degrees.
The Wine
With this wine, you're looking to complement the combination of sweet and saltiness of the dish.
We think that a gorgeous Moscato should do the job here. The sweet flavours of the wine will mesh well with the glaze without overpowering the natural saltiness of the ham. A Moscato d'Asti from Piedmont is probably the best choice here.
The Final Word
Those are two stunning recipes for Christmas treats that just can't be beat. We recommend giving them both a try, with the wine pairings that we've suggested. Each will give you the chance to surprise your guests.
And who knows? You may just strike upon a dish that becomes a future Christmas tradition.
Of course, you can find both types of wine that we've recommend in the Xtrawine store.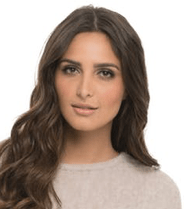 I'm a passionate about good wine and good cooking.
I like to keep me updated and share with my online friends my gastronomic knowledge.