Ravioli is one of those Italian classics that seems to be loved the world over. A simple pasta dish, it's generally easy to make and has a taste that few can resist.
So, you naturally want to make some for yourself.
However, store-bought ready meals just aren't cutting it for you anymore. You want to experience ravioli in the traditional Italian way, which means breaking out a recipe and buying some fine Italian wine.
That's where we come in.
This article presents a gorgeous recipe for ravioli served in a tasty chicken broth. And of course, we'll recommend some great types of Italian wine, all of which you can find in the Xtrawine collection, that complement the dish perfectly.
The Ingredients
Coming from the brilliant contributors at the Australian website Delicious, this recipe serves six people and is relatively easy to make, despite the large ingredients list we're about to present to you. It does take a lot of time though, as the broth alone requires several hours of cooking. It's best to get this one started early.
Let's get started with what you need:
The Main Ingredients
Half a chicken
50 grams of finely-grated ginger
The zest of one-quarter of a lemon, again finely grated
12 peeled, deveined, and finely chopped king prawns
A chopped green chili with the seeds removed
50ml of light soy sauce
A bunch of finely chopped chives
Pea shoots
A pinch of ground white peppercorns
The Chicken Broth
The other half of your chicken, along with the bones from the first half
60ml of extra virgin olive oil
25 grams of ginger
50 grams of chopped prosciutto
100ml of Italian white wine
Two chopped carrots
One star anise
One juniper berry
Two bruised garlic cloves
10 peppercorns
The Pasta
Two whole eggs
Four egg yolks
One more lightly beaten egg
300 grams of tipo "00" flour
Half a tablespoon of extra virgin olive oil
Semolina for dusting
A pinch of saffron threads
You'll also need a food processor and a pasta machine for this recipe.
The Method
That's a pretty hefty list of ingredients, isn't it? The good news is that the recipes are fairly easy to follow as long as you have the ingredients prepared properly. Here's what you need to do.
Step One
Start with the pasta by combining your saffron with a tablespoon of warm water in a bowl. Leave the saffron for about 10 minutes to infuse it into the water.
Step Two
Combine your saffron water with the oil, eggs, egg yolks, and flour, placing them all in a food processor. Whiz the ingredients together until they start to resemble bread crumbs.
Step Three
Place your "breadcrumbs" on a floured surface and knead them by hand until they combine. Wrap the kneaded product in clingfilm and leave it to chill for at least 30 minutes.
Step Four
With the pasta ingredients chilling, move on to the ravioli filling. Add the half-chicken's meat, skin, and fat to a food processor. Combine with your ginger, prawns, chili, lemon zest, pepper, and chives, and pulse it all until the chicken meat is finely chopped.
Step Five
Add your soy sauce and pulse again until it combines. Then, move the mixture to a covered bowl, which you'll leave to chill until it's needed.
Step Six
Now, you're going to move on to your chicken broth.
Grab a large stockpot, add your oil, and heat it over a high flame. Then, add all of the bones from the half of the chicken you've already used, the other half of that chicken, and Italian wine. Pour water into the pot until it covers the chicken entirely.
Step Seven
Bring the chicken broth mixture to a boil and skim any foam from the surface. Add the rest of your broth ingredients and simmer the entire mixture for about three hours.
Step Eight
After three hours, grab a large sieve and a pot. Place the sieve over the pot and pour your broth mixture over it to remove all of the solids.
Step Nine
Of course, you're not just going to sit around for three hours. While your broth simmers, grab the dough you prepared earlier and divide it into four equal portions. Place three of the portions in clingfilm and set them to the side.
Step Ten
Place your pasta machine on its thickest setting and run your first chunk of dough through it three times, folding it in half after each run. Repeat this process, reducing the thickness setting on your pasta machine each time, until your dough is 2mm thick.
Dust the dough in semolina, transfer it to a tray, then repeat this step for your other three dough clumps.
Step Eleven
With your dough prepared, use an 8cm pastry cutter to cut out circles of dough. Use your extra egg to brush the edges of each circle.
Step Twelve
Remove your filling from storage and place a teaspoon in each circle, folding each over into a half-moon. Press to seal, place on a tray dusted with semolina, and then repeat until your filling runs out.
Step Thirteen
Pour some water into a saucepan and bring it to a boil. Add your ravioli and cook for about 4 minutes. You may need to repeat this step several times depending on the size of your saucepan.
Step Fourteen
Divide the ravioli and your chicken broth into bowls and serve. Garnish with pea shoots to complete the package.
The Italian Wine Combinations
That was a long one, huh?
We have just enough space to give you some Italian wine recommendations. Generally speaking, bold white wines and medium-bodied reds tend to combine well with this dish. Chardonnay, Sauvignon Blanc, and Pinot Grigio are all great choices. So too are Merlot and Pinot Noir.
Of course, all of these wines, and many more, are available in the Xtrawine collection. What's more, all of them, even the wines made using merlot, have Italian versions that you can use as perfect complements for this quintessentially Italian dish.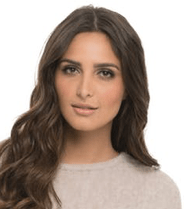 I'm a passionate about good wine and good cooking.
I like to keep me updated and share with my online friends my gastronomic knowledge.