There's a bit of an ironic situation in the world of Italian, and indeed global, wine right now.
Demand for wine has never been higher. Consumers want more of the stuff than ever before. New markets have become established and are starting to grow. And the traditional wine markets aren't seeing demand slip anytime soon.
The problem is that 2019 has seen producers struggle more than in recent years to meet that demand. In Italy alone, wine production has fallen by about 15%. The same goes for France, with Spain suffering a staggering 24% drop.
Globally, production fell by about 10%.
This means that it may be a little harder to get your hands on the top-rated wines of the year. After all, if supply has fallen, these wines will get snapped up quickly.
We're going to dig into a few of the wines that you need to keep an eye on as 2019 comes to a close in just a little while.
First, let's look at a few of the reasons why production has taken a downturn.
The Reasons Behind the Dip
There are several issues that have caused the dip in wine production.
Chief amongst them are unfavourable weather conditions. Poorly-timed frosts put paid to crops in some areas, whereas heatwaves have had a terrible effect on harvests in others. The industries in both Spain and Italy have been particular victims of the latter issue, with both recording much lower production numbers as a result.
Perhaps here we're seeing the start of a problem that will affect the industry on an even wider scale going forward. It's possible that these changes in temperatures and weather conditions are a result of global warming. And if that's the case, the industry as a whole will need to figure out ways to redress the balance.
After all, we're fortunate that even with the dip, demand doesn't yet outstrip supply. But what happens if we have a few more years of declines in production. With demand constantly on the rise, the balance may get tipped and we could find ourselves in a situation where it's more difficult to get your hands on your favourite vintages.
There are other reasons at play, not least of which was the bumper crop that we saw in 2018. In fact, the numbers that we quoted above may not have been as dramatic were it not for the record numbers that we saw last year.
Still, this still points towards inconsistency within the industry. Ideally, we'll see production stabilise and start rising again in the coming years.
But for now, you need to prepare for the lower supply offered up in 2019. And in our opinion, the best way to do that is to get your hands on some of the best wines that 2019 has to offer so far.
Now, here's a little caveat before we get into this list.
Most of 2019's vintages won't become available until next year or, in many cases, several years into the future.
In this list, we're looking specifically at 2019 vintages that you can buy right now. Get your hands on them early and allow them to age instead of waiting a while and losing out.
Tenuta Ulisse Merlot 2019
As the name suggests, this gorgeous Rosé makes use of the Merlot grape to bring you a wine that's almost completely unique.
An IGT wine, the Tenuta Ulisse Merlot 2019 has a beautiful bouquet that makes you feel like you've been transported to spring. Various floral notes are complemented by light red fruit notes, with strawberry and raspberry being the most prominent.
This tangy wine is also a pleasure to drink, with a pleasing acidity that's sure to leave you feeling refreshed.
The Xtrawine team fell in love with this wine at first taste. That's why we gave it a score of 94/100
La Spinetta Moscato d'Asti Biancospino 2019
Now, this is a wine that you're getting right before it reaches the cusp of maturity. A quick examination will show you that there are still some green glares in the wine, which means that it has plenty of ageing potential. In fact, you may not see its true qualities for another three to five years.
That's not to say that you'll be disappointed if you open it today. The wine has tasty notes of apple and pear, with a cool taste that makes it perfect for the summer. Perhaps waiting until after the Christmas period may be the best idea with this wine.
Our team loved this gorgeous Italian white wine and ended up giving it an 89/100 rating.
Banfi Brachetto D'Acqui Rosa Regale 2019
Unfortunately, you're not going to see a traditional 2019 Italian red wine on this list. The simple fact is that it's a little too early for those wines to be making an appearance.
But we can offer you a sparkling red wine that we absolutely adore.
The Banfi Brachetto D'Acqui Rosa Regale 2019 has a very lively mousse, with its perlage being especially persistent. The intense aroma is offset slightly by the fragrant Belgian rose that you may detect if you allow your nose to explore. You'll also experience more savoury notes of nutmeg and almond once you start drinking the wine.
Made using the Brachetto grape, the wine is absolutely ideal for your Christmas dinner, especially if you want something sparkling but aren't a huge fan of white wines.
Our team gave it a 90/100 rating and we're sure that you'll fall in love with it just as readily.
The Final Word
The early wines that we've seen from 2019 already hold plenty of promise for what's to come. And even with declines in production for the year, you can count on the team at Xtrawine to stock plenty of your favourites.
Check out the wines that we've listed in this article. We're sure that you'll find something that you'll like.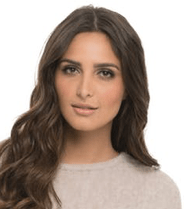 I'm a passionate about good wine and good cooking.
I like to keep me updated and share with my online friends my gastronomic knowledge.