It's often easy to slip into the trap of only paying attention to Italian wine companies that have been around for a long time.
After all, these companies all have rich histories of wine production that inform the work that they do in the modern day. They have prestige and often produce amazing quality, which helps them to be even more prominently featured.
And while this is not a bad thing, by any means, it also makes it tough for new companies to make their mark. After all, a company established today often has to go against companies that have centuries of tradition behind them.
How can a new company hope to compete?
We can give you the answer in this article – by producing a wine that is of such exceptional quality that people simply have to stand up and take notice.
That's exactly the case with the Pietrefitte Falanghina del Sannio 2019, as you will discover in our review.
But before we start talking about the wine, let's take a little time to explore the company that makes it.
The Story
If you were to search online for Cantine Pietrefitte, you likely wouldn't find a lot of information about them. In fact, our own exploration into the company reveals that they don't even have a website! That's a startling thing in the modern age of Italian wine, but it's also indicative of how deeply the company has devoted itself to its pursuits since its founding.
Trifling matters like websites come second to the quest for creating an amazing Italian white wine.
Cantine Pietrefitte calls the territory of Sannio its home. Located in the region of Campania, Sannio is home to the DOC Sannio Falanghina, which Cantine Pietrefitte's best wine is a part of.
And in this company, we see a group that is dedicated to growing its influence and, hopefully, establishing itself as a true powerhouse in its region in the years to come. In the few short years that it has existed, Cantine Pietrefitte has already managed to amass 14 hectares of land, of which 8 are dedicated solely to the cultivation of Italian wines. And though the company calls Sannio its home, its vineyards extend all over the gorgeous sunny hills of Pietrefitte.
Its this hillside location that allows for its vineyards to produce such amazing quality. With constant exposure to the sun, the Falanghina grapes that the company grows have everything that they need to reach their full potential. And when coupled with the company's desire to cultivate its land to the highest degree, you have a recipe for grapes that are of phenomenal quality.
But perhaps what's most notable about Cantine Pietrefitte is that it's part of a new breed of Italian winemakers who choose to focus on organic production. While respecting the traditions of the past, Cantine Pietrefitte also hopes to take care of its land for future generations to cultivate and prosper with. The company started this transformation back in 2015 and every grape that the company produces now meets the strict organic standards that they have in place.
Across the eight hectares of land that the company uses for growing purposes, you will find four grapes:
Fiano
Aglianico
Falanghina
Piedirosso
This variety allows for the company to experiment with its wine production, while again staying true to the traditions of the region that it calls home.
In Cantine Pietrefitte, we have a company that's dedicated to producing quality in a way that no other wine company does. And while we'd be remiss if we said that it's achieved this lofty goal, it's certainly on its way. Even the little things, such as naming their wines in such a way as to evoke the emotions of the great cinema of Italian tradition, go a long way to setting this company apart.
But a name is only a small part of the experience for any wine lover. And as interesting as a name may be, it's the contents of the bottle that matter most to you.
The good news is that Cantine Pietrefitte does not disappoint in this department. Let's find out more as we explore the…
Pietrefitte Falanghina del Sannio 2019
As the dying embers of the summer season slowly fade away, you may want to experience just one more Italian white wine that will give you that refreshing kick on a warm evening.
The Pietrefitte Falanghina del Sannio 2019 may just be the ideal wine for you.
Upon pouring, you will see a wine that has light yellow colouring and the merest reflections of green when held up to the light. As those who know their Italian white wines will tell you, this green indicates the potential for further ageing. And in the case of Pietrefitte Falanghina del Sannio 2019, we have a wine that has an ageing potential of between 5 and 10 years.
That means you can happily store this wine in a cool location and expect it to get better with age.
But what if you want to drink it today?
The bouquet hits you with its fresh and fruit-laden character, offering that refreshing kick that we all look for in a great summer wine. Exploration will reveal prominent citrus notes, as you might expect. However, you will also recognise mellow pineapple notes and just the smallest hint of white flowers among the mix. This lends to bouquet and aromatic sensibility that tempers the sharpness of the citrus.
This affect continues when you take your first sip of the wine. You'll be met with a pleasant blast of fruity flavours, which persist into the pleasant aftertaste. The citrus will again give way to the more mellow pineapple flavour, which leads to a wine that has wonderful balance.
At just €6 per bottle right now on the Xtrawine store, this is a wine that we would classify as a true bargain. And if you're at all worried about quality at such a low price, just know that our team gives this gorgeous new wine a rating of 93/100.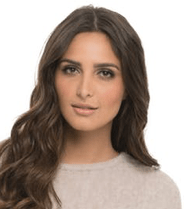 I'm a passionate about good wine and good cooking.
I like to keep me updated and share with my online friends my gastronomic knowledge.