It seems like such a shame to throw an Italian wine bottle away after you've consumed the contents. After all, the bottle was lovingly crafted to house a beautiful beverage. It has a gorgeous label and it doesn't deserve to get recycled into something completely different or find its way onto a landfill.
Perhaps you could keep the bottle and do something more interesting with it.
That's what we aim to help you with. In this article, you'll discover seven ways that you can put your old Italian wine bottles to good use.
Let's get cracking.
Idea #1 – Create Candle Holders
This is something of an older but a goodie.
If you've ever looked at the nozzle of a wine bottle, you'll see that there's plenty of space to slot a single candle into the hole.
This provides you with the perfect opportunity to create a little table centrepiece. Better yet, the melted candle wax tends to solidify around the top of the bottle. This can create a unique look that seems like it's pulled straight out of a vintage movie.
Of course, it's easy to make mistakes here. The trick is to find a candle that just about fits without sliding in too easily. After all, if it takes no effort to get the candle into the hole, it's probably going to drop into the bottle sooner or later.
Idea #2 – Use it as a Book Stop
There's always been a bit of an association between wine and the arts.
Just look at your average wine label. It likely uses fancy fonts and may contain a lot of information about the wine and the producer. Simply put, it looks the part.
You can take advantage of that to add a little bit of class to your bookshelves. Place the used bottle at the end of a row of books to add some sparkle to the shelf.
Of course, this also serves a practical purpose. The endbook won't fall over when the bottle's in the way. Just make sure the bottle's in a stable position as you don't want it falling from the shelf and shattering.
Idea #3 – Turn it Into a Soap Dispenser
Okay, bear with us in this one because it's a strange one.
Did you know that you can buy dispenser nozzles? And if you can't find them, you can remove them from existing dispensers to re-use them.
Even if you can't get your hands on a dispenser, you can still fill the bottle with soap and pour.
That means you can turn that used wine bottle into a fancy little soap dispenser. Again, you need to take care that it's stable as you don't want the bottle to fall and break. Plus, the dispenser needs to reach far enough into the bottle to ensure all of the soap gets used up.
Idea #4 – A Slow Drip Irrigator
Do you have plants in the house that need a steady and slow supply of water?
If so, your Italian wine bottle can come to the rescue as long as it has a cork.
Here's the trick. First, you fill the bottle almost to the brim with water. Then, you drill a small hole through the centreof the cork. The key here is to keep the hole narrow enough to maintain a dripping motion.
Pop the cork back onto the bottle and turn it upside down. Do this slowly as the cork might come out if you haven't secured it properly.
All being well, you should notice that water drips out of the cork as a slow rate.
Now, just pop the bottle upside down in the soil of the plant and let it do its thing. Once it's empty, you can just refill it and use it again.
This saves you so much time when watering plants. Plus, it means you can keep control over the amount of water that your plants get.
Idea #5 – Use it as a Bird Feeder
We all love the wake up to the sound of singing birds in the garden. That's why people have bird feeders.
But you don't need to go to the store to buy one. You can make your own using a wine bottle.
The ChickenStreet offers a great way to turn your bottle into a bird feeder. Just follow their instructions and you'll have something completely unique to add to the garden.
Idea #6 – A Vase for a Single Flower
This is one of the simplest ways to reuse your Italian wine bottle.
Just empty a bit of soil into the bottle and pop a seed inside. Then, just treat the bottle like you would any other plant pot. Regular watering and proper positioning are the keys here. The good news is that the bottle allows for plenty of sunlight to get to the flowering seed.
Fairly quickly, you'll have a gorgeous flower sprouting out of the top of the bottle. Now, you have the perfect little decoration to go along with the candle centrepiece.
It's ideal for a romantic dinner.
Idea #7 – Turn it Into a Lamp
There are a few ways that you could go about this. But most of them involve LED bulbs.
You could get a battery powered strip of LED lights and stuff them into the bottle. This creates a constant low light source that's great for setting a relaxed mood or for use as a night light.
Or, you can turn the bottle upside down and stuff it with lights that need to be plugged in. The wire comes out of the top of the bottle (which is now the bottle of the lamp. Fix it to the wall to keep it suspended and you have an Italian wine bottle lamp.
The Final Word
These are just a few little ideas that may help you to put your wine bottles to good use.
The crafty among you may want to give a few of them a go. Experiment a little and let us know about the results.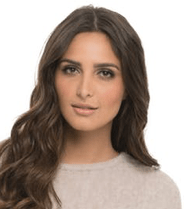 I'm a passionate about good wine and good cooking.
I like to keep me updated and share with my online friends my gastronomic knowledge.