Most people will be more than happy if you just wrap a little ribbon around the neck of a bottle of Italian wine and hand it to them. They'll probably have that bottle open in no time at all anyway so they're just going to love the fact that they have some wine.
But sometimes, you may want to go the extra mile.
You may want to give them a gift they'll remember, which means going a little further than you normally would.
Your solution?
An Italian wine gift basket!
Giving your friend or loved one a gift basket shows that you're thinking about them and that you've gone through the effort to make their gift extra special.
The problem is that you've never made a gift basket before. What should go in it? How should you present it? All of these questions, and more, are answered in this article as we share the tips for creating the perfect Italian wine gift basket.
Tip #1 – Get a Great Basket
The good news is that nobody is expecting you to hand-weave your gift basket. There's making some additional effort and then there's going overboard with extra effort. Of course, there's nothing stopping you from making your own basket if you happen to be a skilled weaver. It's just that those who don't happen to have basket-making skills don't have to worry.
Why?
There are plenty of retailers, both online and off, that sell beautiful woven baskets for low prices. Amazon is an easy choice, as you're sure to find something on there. If you're looking for a more handmade choice, a site like Etsy gives you access to talented creators, though you may pay a little extra. Plenty of regular retail stores, especially craft stores, offer baskets too.
This is the biggest part of the job because you're looking for a basket that both looks the part and is capable of safely holding everything that you're going to put in it.
Tip #2 – Choose Your Gifts Carefully
So, what goes into your Italian wine gift basket?
The wine is the easy part, as you should hopefully already have it. If you don't, think about what the recipient has told you they enjoy in the past and try to choose a wine that suits their tastes.
As for the rest, it all comes down to the recipient's personal tastes.
Know somebody who loves a little bit of cheese? That's perfect to go into your wine basket. Maybe they prefer chocolate instead? Again, another perfect little item to go into the basket. The key here is to fill the basket rather than just handing it over with a bottle of wine instead. Think of it more like a little hamper and pack it full of little goodies that you know the recipient will enjoy.
Tip #3 – What About Accessories
Maybe you haven't filled the basket with a bunch of foods that you think the recipient will enjoy. Or, you've added a few bits and pieces but you still have some leftover space that you'd like to fill.
That's where your Italian wine accessories come into play.
The great thing about accessories is that they're useful long after the recipient has consumed everything else that the basket has to offer. Of course, you have your standards, such as corkscrews. But if you really want to push the boat out, you might offer a wine stopper, vacuum seal, or even fill the basket with glasses that are specific to the type of wine it contains.
That last one is a great choice if you're gifting somebody who has just moved into a new house or who hasn't really experienced Italian wine before.
Tip #4 – Don't Forget the Liner
You haven't started shoving everything into your basket just yet have you?
Good!
There are a few littler presentation details we want to handle first, all of which start with the filling. The basket filling helps you to present everything nicely while also serving to protect the basket's contents. And you have plenty of options here.
Coloured tissue paper may be the most obvious one, especially because it's cheap and readily available. You can even create a nice mix of colours to make the presentation really pop.
However, if you want to go the more traditional route, you really can't beat filling the basket with straw. It may be a bit tougher to get hold of, but it really adds to the look of a woven basket. And if your chosen wine happens to be Chianti Classico, you've got a great basket shaping up!
Tip #5 – Top it All Off With a Nice Big Ribbon
You can't have an Italian wine basket without a ribbon.
Well…you can…
But where's the fun in that?
If your basket has a handle, which most will do, you have the perfect place to put your ribbon. The only challenge may be figuring out how to tie the thing if you have never done it before, though there'll be plenty of videos on YouTube to help you with that.
If you've opted for a basket that doesn't have a handle, It may be a better idea to get a ribbon or a bow that sticks on so you don't have to mess around with trying to weave the ribbon into the basket.
The Final Word
A beautiful Italian wine gift basket will live in the recipient's memory for years to come. And best of all, the basket itself is a gift that they'll be able to use long after the wine, food, and other accessories have been removed.
But we've just realised we forgot to add something to our list…
Don't forget the card!
No gift is complete without a card that you can use to express your heartfelt love for the special person in your life who is getting the gift.
And with that, you have everything you need to make a great gift basket. All that's left is to get your hands on some Italian wine and a few accessories too. Our online store has everything that you need.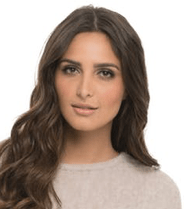 I'm a passionate about good wine and good cooking.
I like to keep me updated and share with my online friends my gastronomic knowledge.