xtraWine is in Tuscany to discover Bolgheri with Tenuta al Guado al Tasso. So, let's begin the new year in Tuscany!
After the xtraWinexperience, xtraWine has returned to Tuscany to discover the village of Bolgheri. It is a unique place for exploring, understanding and learning about the excellence of Italian, Mediterranean and international oenology!
A place of history
First of all, the Bolgheri area in the province of Livorno has long been famous for its fresh, tasty and fragrant whites and rosés. Viticulture in this area has very ancient origins, dating back to Etruscan and Roman times. However, it was not until the end of the 1970s that Bolgheri became famous worldwide, thanks to its reds produced mainly with international vines: the famous Super Tuscans.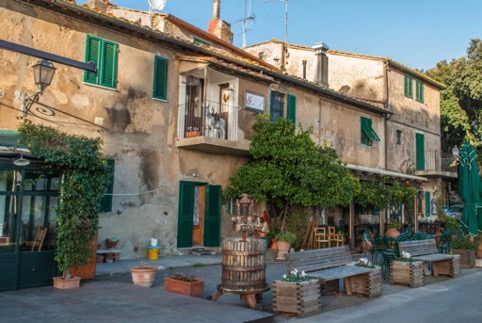 Everything about Bolgheri is magical. But let's return to the wine for a moment. The entire Bolgheri terroir offers ideal conditions for the cultivation of vines. Hills protect the vineyards, and the proximity of the Tyrrhenian Sea ensures a mild and ventilated climate, which guarantees the perfect ripening of the grapes. As a result, the wines of the Bolgheri area are particularly appreciated for combining finesse and elegance with structure and power in an ideal balance.
The Bolgheri wines
To begin with, here is a little history about Bolgheri before talking about them! So, let's start with the Bolgheri DOC.
The Bolgheri DOC appellation was established in 1984 for white and rosé wines. In 1994, it was then extended to red wines.
The origin of Bolgheri DOC wines
The production of Bolgheri Doc wines was regulated and approved thanks to a series of laws and regulations signed by the President of the Italian Republic, Sandro Pertini, in 1983. As a result, production began in 1984. Initially, the Bolgheri DOC could only produce white and rosé wines. However, the most important revision of this regulation occurred in 1994 when red wines made with local grapes were recognised and encouraged above all. As a result, two appellations originated the Bolgheri Rosso DOC and Bolgheri Superiore DOC.
Tenuta Guado al Tasso in the heart of Bolgheri
To learn more about Bolgheri and the fascinating wines it produces, we chose to meet Tenuta Guado al Tasso (Antinori) for you.
The estate is around 1,000 hectares, 300 of which are under vine, on the gentle hills sloping down towards the Tyrrhenian coast. The company grows Cabernet Sauvignon, Merlot, Petit Verdot and Vermentino grape varieties.
A few Bolgheri wines selected by xtraWine

It is a wine of great charm, produced only from a selection of the estate's best Merlot grapes. After manual harvesting, separate fermentation of the grapes from each vineyard begins to have merlot with different characteristics. The wines age in barriques for about 8 months. Only the highest quality Merlot wines are blended and rest in barriques for 4 months before bottling. The bouquet is harmonious and intense, with red fruits, plums, small berries and spices aromas. The palate is broad, round, deep and enveloping, with soft tannins and balanced freshness.
Bolgheri Superiore Il Bruciato Doc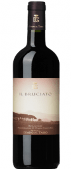 The wine is made from a skilful blend of three noble French grape varieties: Cabernet Sauvignon (55%), Merlot (30%) and Syrah (15%). After careful manual selection in the vineyard, the fermentation step begins. The wine then ages for 7 months in barriques and continues ageing for 4 months in the bottle. It is a wine with a complex bouquet, with notes of small red fruits, spices, herbs and toasted hints. On the palate, it denotes significant body and structure, good balance and persistence.
Bolgheri Rosato Scalabrone Doc

Rosé is a classic wine from the Bolgheri coast. It is made from a blend of Cabernet Sauvignon (55%), Merlot (30%) and Syrah (30%). The grapes are subjected separately to a short maceration on the skins and then sent to fermentation. Only after a period of ageing in stainless steel tanks is the blend created and the wine bottled. It is a rosé with intense, floral, fruity aromas, a fragrant bouquet, and good freshness.
Bolgheri Superiore Guado al Tasso Doc

It is a classic Bordeaux blend, composed of Cabernet Sauvignon (55%), Merlot (25%), Cabernet Franc (18%) and Petit Verdot (2%) grapes. Each grape is vinified separately, and the wines age in French oak barriques for about one year. Then, they are blended and aged for six months in barriques before bottling. As a result, Guado al Tasso represents a synthesis of complexity, finesse and elegance. The bouquet expresses the aromas of small berries, blueberries, blackcurrants, spicy notes, woody, toasted, and liquorice hints.

The company's Vermentino vines are vinified separately, with fermentation and ageing in steel. Only later are the wines from the various plots assessed and blended before bottling. As a result, it is a wine that stands out for the freshness of its floral bouquet and citrus aromas, accompanied by a lovely mineral and savoury note—a perfect wine for the area's seafood cuisine.
Well, we have listed them all now! Follow us on social media to discover more or visit the site and buy them!
Happy celebrating 🙂