Veneto is such an important region in the Italian wine industry. So many classics come from the region, with Prosecco, Amarone, and Valpolicella all calling it their home. The DOC obviously closely oversees the production of these wines to ensure they meet the quality standards that people expect of them.
But what if you want to go off the beaten track a little bit?
What if you want to find a wine from Veneto that doesn't carry DOC certification but that is still every bit as good as the more famous wines that call the region their home? Is it possible?
We're delighted to say that it is!
Veneto is home to several IGT wines that treasure experimentation and new ideas over sticking to the DOC's rules. And in this review, we're going to look at one such wine – the Inama Carmenere Piu 2016.
Very much the result of a family love affair with Italian wine, the Inama Carmenere Piu 2016 has qualities that you'd struggle to find in even the most refined of Italian red wines on the market. We're going to take a deeper look at the wine in just a moment.
First, let's meet the family that has made it their life's work to bring this wine to the masses.
The History
It all started in 1948 for the Inama family. A mere three years after the end of World War II, the family patriarch, Giuseppe, started his career as an enologist. He didn't quite own his own vineyards just yet but he was on the path to developing the expertise that would later form the foundation of his own company.
For almost two decades, Giuseppe happily continued in his wine-based career. But there was this little voice in the back of his mind that told him he was destined for more. It told him that he could take his skills and apply them to developing his own wines, instead of helping other producers make theirs.
Still, he kept that voice quiet for a few years, working with other producers instead of following his own dream. That time proved invaluable though, as it taught him so much about the business of Italian wine and the challenges that he would face when he struck out on his own.
Finally…it was time.
Giuseppe bought his first plot of land in the Monte Foscarino area and he began making his own wines.
We'd like to tell you that the new company enjoyed enormous success from the beginning.
However, that wasn't the case. With such intense competition from many of the Venetian heavyweights, Inama struggled a little to carve out a niche of its own. In fact, it was not until the early-1990s that the company started to make some headway.
What changed?
It was during this period that Giuseppe's son, Stefano, began working for his father's business. Under Stefano's watchful eye, the company produced its first bottles of wine under the now-famous Vulcaia Fumè label. Experiencing its first success, the company felt confident enough to try its hand and its own Soave variant.
After almost 30 years of sitting fairly dormant, Imana was now on the verge of exploding into the limelight.
In 1992, the company produced the wine that brought it to wider recognition – Vigneti di Foscarino Soave Classico Superiore. A stunning wine, it was the culmination of the family's hard work and its success led to the further growth of the business.
Four years later, Inama purchased more land on the Berici Hills. This allows them to switch their focus to Italian red wines, as they chose to grow grapes of the Carmenere variety in their new vineyards.
A year later, the company introduced its red label Bradisismo, thus establishing itself as an expert in all types of Italian wine.
The company continued to grow through the 1990s and into the 2000s. But it was in 2007 that it made its next big move. Inama introduced the very first DOC label "Colli Berici Carmenere Riserva" in the history of the Italian wine industry.
By this point, Stefano was feeling the strain of keeping the company running.
Enter his eldest son, Matteo, who made it his mission to continue the family's amazing work. Matteo oversaw Inama's purchase of the Villa del Ferro Lazzarini vineyards, which opened up the opportunity to grow Merlot grapes and further differentiate their wines.
Further growth came. Only now, Matteo didn't have to handle it all on his own. Alongside his father, he's able to work with his younger brothers, Luca and Alessio. Together, the trio hopes to take the Inama name and brand to new heights without getting caught up in trends and styles.
And if there was ever an Italian wine that bucked trends, it would be the
Inama Carmenere Piu 2016
An IGT made using 30% Merlot, 10% Raboso Veronese, 60% Carmènere, the Inama Carmenere Piu 2016 is truly a unique wine. Produced in a limited quantity of 60,000 bottles, it's easy to why it's received such amazing acclaim from wine publications throughout Italy.
When you pour the wine, you will first see a deep ruby core, with just the slightest of purple rims. This hints at the wine's ageing potential, with the Inama Carmenere Piu 2016 being capable of maturing for up to 15 years before you finally need to take your first sip.
Exploring the bouquet unveils an enchanting set of notes, with black cherry perhaps dominating. However further exploration will reveal notes of Parma violet, soy, cocoa, and damson, suggesting a wine that's as complex as it is enticing.
The first taste reveals an elegant Italian red wine that offers a surprising amount of acidity. It's firm, bold, and inviting, even with what some may see as an odd assortment of notes. Somehow, everything seems to come together in perfect harmony to leave you with a wine that offers something very different to the Venetian norm.
Available for just €11.00, the Xtrawine team gives this wine a rating of 91/100. We recommend it to anybody who wants to experience a different side of Veneto.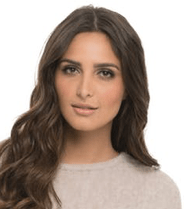 I'm a passionate about good wine and good cooking.
I like to keep me updated and share with my online friends my gastronomic knowledge.