Anybody with even a cursory understanding of the wine industry knows that Italy is a world leader when it comes to wine production.
But you may not understand just how popular Italian wine has become all over the world.
Here's a few interesting bits of information for you.
In 2015, Italy overtook France as the largest producer of wines in the entire world. Of course, these production levels could only come as a result of increasing demand for the wines that come out of Italy.
And that's exactly the case. In fact, a fifth of all bottles of wine sold all over the world come from Italy. Considering the amount of countries that have thriving wine industries, being responsible for 20% of the entire world's wine consumption is a feat that the entire Italian industry can be proud of.
Here's one more stat for you. As of 2016, more Italian wine is consumed outside of Italy than is consumed in its country of origin.
That's a remarkable feat as well. The Italians are very well known for their voracious appetite for wine, but it looks like the rest of the world is starting to catch up.
So, what lies behind the increasing trend towards Italian wines? Let's dig into a few of the factors that are in place in the current industry.
Changing Wine Perceptions
To demonstrate how differently people have started to see Italian wines over the last couple of decades, we're going to return to an old friend.
We are, of course, talking about Prosecco.
Prosecco is perhaps the biggest success story for the Italian wine industry from the last couple of decades. And its rise to such intense popularity has come as a result of changing perceptions surrounding wine.
A few decades ago, merchants had more control over what people knew about wines. This led to the pervading opinion that Champagne was the only sparkling white wine that anybody needed to pay attention to.
The rise of the internet, and the massive flow of information that it offers, changed all of that. Suddenly, people began to see Prosecco as more than just the "cheap" alternative to Champagne. They learned more about the wine and, in turn, were much more willing to give it a fair shot against its more illustrious counterpart.
Over the last several years, Prosecco has far outsold Champagne.
And it all comes down to changing perceptions. This is just one example too. The advent of the Internet has made it easier for people to access information about wines. They're no longer just looking at prices and hoping for the best. They now know everything about the producer, the grape, and what other people are saying about the wine.
It appears that this glut of information has favoured the Italian wine industry above all others.
Changing Cultural Attitudes
A few decades ago, India and China would not have been seen as viable territories to expand into for the Italian wine industry. Neither country had much of a tradition in place when it came to wine, which meant that a lot of work would be needed to change things.
But today's world is very different. Cultural perceptions have changed in both countries, which has led to India and China becoming two of the most important emerging wine markets in the world.
Admittedly, Italy was a little slower than many of its competitors in regards to marketing directly to these countries. But there's now a concerted effort to get more Italian wines into these territories that's achieving an increasing amount of success.
But it's not just new territories that have seen some changes in cultural perception. Established wine loving countries, like the United States, have seen an increasing shift towards wines in recent years. In fact, there's a definite trend of the country's young people preferring wines and craft beers over the more traditional mass-marketed beers that were previously the domain of the US' youth.
There seems to be more of a focus on the quality of alcoholic products, rather than the mere presence of alcohol. And that plays right into the hands of the Italian wine industry, which has always had a massive focus on quality.
Here's the simple point. Cultural perceptions are starting to change to the point where many people outside of Italy see wine in the same way as the Italians do. This breeds appreciation, which leads to popularity.
Greater Availability
We've spoken at length on several occasions about the impact that the internet has had on the Italian wine industry. It's been the pathway to more knowledge for people who perhaps didn't have the understanding of wine that they needed.
But it's also been the tool through which people can access wines that they'd never had the opportunity to try.
Before the advent of the internet, people faced many limits when it came to the wines they could buy. Usually, this meant choosing from the limited selection at local shops or restaurants. Some might have gone further and reached out to specific producers. But it took a lot of effort to be a connoisseur before the internet came to be.
Contrast that with today. A quick glance at the Xtrawine website will show you that there are over a thousand varieties of wine on offer, all of which come with their own qualities.
This greater availability, combined with ease of access, has been a boon to the Italian wine industry.
Italy has become renowned for the sheer variety that it has to offer. And that has led to more people exploring more regions, vintages, and producers. It's no overstatement to claim that the rise of the internet has had a huge effect on Italian wine's growing popularity.
The Final Word
The most exciting thing about this is that the Italian wine industry has not hit its peak yet. With new markets emerging and cultural perceptions changing, the future is bright for an industry that's already succeeding on every level.
The task for producers now is to find a way to meet this ever-growing demand without sacrificing quality. This will be the key to the continued success of the Italian wine industry.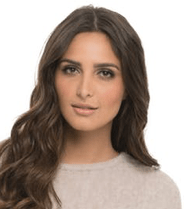 I'm a passionate about good wine and good cooking.
I like to keep me updated and share with my online friends my gastronomic knowledge.