For many, there's something special about the organic and biodynamic wine movements.
They represent a shift towards representing Italian wines in their purest forms. Stripped of so many of the modern conveniences and chemicals used in so many areas of the industry, these types of wines are stripped back and represent everything that their terroir has to offer.
Is it any wonder that we've seen the popularity of organic wines begin to boom over the last decade?
Of course, several producers have started making the move towards the organic side of things. Some are producers that set up specifically to offer organic wines. Others are producers that have been involved in the world of wine for years and have made a conscious decision to change how they do things.
The wine company we'll be touching on in this article is the latter.
Losito e Guarini's story has been told on the Xtrawine website before. But in this review, we're going to be looking at one of their other wines. Plus, we'll delve into a little more about how the company works in the present day, so you can see just how deeply they're committed to making quality organic Italian wines.
The Story
For those who missed it the first time around, let's have a little recap of Losito e Guarini's story.
In 1910, a man named Domenico Losito decided to leave his native land of Trani to seek his fortune elsewhere. Ending up in Seveso, Domenico decided to settle and start a tavern. Here, he was the first person to serve Italian wine in glasses, eschewing the more traditional scudela of the time.
Over time, Domenico built a family. However, he never lost his passion for wine. A fateful visit to an industrial design event inspired Domenico to start sketching Italian wine bottle labels in his sketchbook. While none of these wines would be realised during his life, those sketches were the seeds for what eventually became Losito e Guarini
By the 1970s, members of the family had installed the company's first bottling plants. They began making wines while stepping into the global retail chain in the 1980s. The 1990s saw the winery make large steps, with its products getting into more large-scale retail channels. Constant growth followed.
Years later, in 2010, the family members gathered to enjoy a Christmas meal together.
There, two brothers, named Davide and Renato, started sifting through old family memorabilia. What started as a light-hearted journey down memory lane transformed when the brothers discovered Domenico's old sketchbook. In that book, the grandsons of the later Domenico found all of the drawings of wine bottles that Domenico had always dreamed of making.
So, they made those dreams a reality.
In 2013, the brothers released the first of the "C'era una volta" and "Luigi Guarini" lines.
They haven't looked back since.
It's a beautiful story about a family bonded together by a passion for Italian wine. However, it doesn't tell the full tale of where Losito e Guarini is today.
In addition to being inspired by their grandfather's drawings, the two brothers have made major steps to integrate their winemaking processes with the agricultural supply chain in recent years. By forming these partnerships, the brothers have secured the company's future for years to come. It has also become known as a producer that can take on ad hoc projects, with them showcasing its innovations to create over 25 million bottles of wine per year.
Today, the company has shifted its focus.
Now, it is intent on creating the newest and most exciting range of vegan and organic wines to come out of Italy. This is not an overnight thing. In fact, Losito e Guarini has been working towards making these types of wines for many years. Those partnerships with agricultural organisations have imbued the producer with the knowledge that it needs to make the most out of its lands. This, in turn, means that Losito e Guarini can now make wines in what it considers a more ethical and healthy way, both for consumers and the company's land.
And the shift is paying dividends.
In 2018, the company won the Gold Medal Asia Wine Trophy for one of its wines. More accolades have followed in 2019 and 2020, with Losito e Guarini constantly being recognised for their outstanding qualities.
Losito e Guarini represents the realisation of one man's dream.
Those sketches in Domenico's book must have been the daydreams of an innovator. Little did he know that those very same sketches would inspire his grandsons to find the final piece of the puzzle for an Italian wine company that now stands as one of the most prestigious in the country.
And with all of that being said, we'd now like to take a closer look at one of Losito e Guarini's most impressive wines.
The Guarini Negroamaro Primitivo Amatè 2020
A gorgeous still red wine carrying the IGT Puglia classification, Guarini Negroamaro Primitivo Amatè 2020 is a perfect representation of the innovation that has made Losito e Guarini.
The stunning bottle has a unique label that stands apart from many that you will see on store shelves. And upon pouring the wine, you will see a vibrant red colouring that is accented by tinges of garnet.
Bring the wine to your nose to experience a complex and intense combination of notes. Ripe notes of raisins, raspberries, and plum are combined with notes of leather, tobacco, vanilla, and candied fruit to create a stunning combination of flavours.
When consumed, the wine fills your mouth with a delightful warm sensation that makes it stand out as a perfect choice for those cold winter evenings. Perfectly structured, the wine has a harmonious balance complemented by a lingering aftertaste that can't fail to tempt you for the next taste.
It should be noted that this is not one of Losito e Guarini's organic wines.
However, it is so good that it deserves our attention. In fact, the Xtrawine team loves it so much that we've given it a stellar rating of 97/100. Not bad for a wine that you can buy right now for less than €7!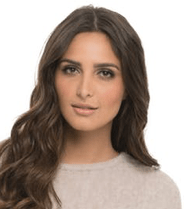 I'm a passionate about good wine and good cooking.
I like to keep me updated and share with my online friends my gastronomic knowledge.