Wine and art have been intertwined since time immemorial, with so many great paintings and written works being inspired by, and at times created under the influence of, this most famous of drinks.
Some artists devoted a lot of their work to wine, with few more famous than the renowned French poet Charles Baudelaire, whose work seemed to often come back to his love of the great French wines. Noted as a visionary who gave rise to the modernist movement, Baudelaire led an interesting life that is most definitely worth taking a look at.
Here we will look in more detail at the influence that he had and some of his more famous works that involved his love of great wines.
The History
Born in Paris in 1821, Charles experienced something of a turbulent childhood. His father was 4 years older than his mother and died while Charles was still a child. His mother, Caroline, remarried a year later and the young Baudelaire found that he was no longer the sole focus of his mother's affections, which some people believe played a large role in his later life and work. In particular, many people look to his excesses as having been borne from this moment.
Baudelaire was an erratic student, showing flashes of brilliance while struggling to really commit himself to his studies. Upon completing his education, he was already starting to gain a reputation for excess, both with women and with wine and he eventually chose to pursue a literary career over the more practical options of law and diplomacy that his stepfather had in mind for him.
A trip to India fuelled much of his early poetic works and he received a good inheritance at the age of 21, though he quickly squandered this money, resulting in his family placing his property in trust, which he always resented.
Still, he had begun to gain a reputation in artistic circles and met Jeanne Duval, who later became his mistress. His family did not approve of the coupling, with his mother believing that Duval aimed to drain Baudelaire of all of his money. For a period, Baudelaire seemed to struggle with irregular literary output and crushing debt, though he did manage to complete a translation of the works of Edgar Allen Poe.
Still, he was struggling to get off the ground in his own rights as a poet.
Published Works
Though Baudelaire had found some early acclaim for a number of art reviews, particularly the one of Salon of 1845, but it was with his second volume of poetry, The Flowers of Evil, that he truly started to establish the reputation for literary greatness that has since seen him marked out as one of the most influential French poets of his time.
The volume touched on subjects of death and sex, which scandalised France at the time and led Baudelaire into even more trouble. He was prosecuted, alongside his publisher and printer, with offences against public morals, though he served no jail time. If anything, the prosecution only served to gain more support for the ailing poet.
Later Life
However, Baudelaire still struggled with ill-health and a number of conditions brought on by his abject poverty and addiction to laudanum. In 1859, he returned to his mother's home and lived with her on the coast for a while, producing some beautiful works during this period.
However, financial difficulties rose their head again when his publisher went bankrupt and he left Paris for Belgium with the aim of selling off the rights to his works and giving lectures. Once in Brussels he began drinking to massive excess, in addition to smoking opium. It is likely that these two things, combined with the difficult life that he had chosen for himself, led to the stroke that paralyzed him in 1866. He spent the final two years of his life in this state and it was not until much later that the true genius of his work became widely appreciated, with much of his poetry being published posthumously.
The Poetry of Wine
As we noted above, Charles Baudelaire was partial to alcohol, particularly the many wines that he sampled during his career. He wrote a number of wonderful poems about wine, a couple of which we will take a little bit of a look at in more detail below.
L'Ame du Vin or The Soul of Wine
This is a stunning piece that encompasses everything from the hard work of those who create the great wines and the satisfaction that they must feel when they finally get to consume the fruits of their labours. At one point the poem compares wine to the mythical drink Ambrosia, and he makes note of the fact that wine can inspire people to better themselves, though there is no mention of the troubles that can be caused if consumed to the excesses that Baudelaire was known to drink to.
Get Drunk
If there is one poem that perhaps defined the life of Baudelaire, if not the genius of his mind itself, it would have to be the simple poem of Get Drunk, where he espouses the many virtues of having a tipple or two too many and encourages the reader to join him in a drunken haze. The poem runs deeper than this though, as he talks about getting drunk on whatever it is that makes you feel passionate in life, so it is unlikely that he was talking solely about wine here.
The Ragpicker's Wine
A lament on the troubles of poverty and how some people find comfort only in the wine that could eventually lead them to their own demise, this is a wonderfully-structured poem that shows Baudelaire in top form. His love/hate relationship with wine is on full display here, as is his ability to commentate on society and the many ills that befall it, particularly those experienced by the people who were considered to be on the bottom run of the societal ladder.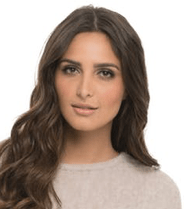 I'm a passionate about good wine and good cooking.
I like to keep me updated and share with my online friends my gastronomic knowledge.