Nestled in the heart of Tuscany, Montepulciano is everything that you've imagined a quaint Italian village to be. Its medieval architecture hearkens back to a time when Italy was a fragmented and feudal country. The quiet village life is heaven for those who want to escape the hustle and bustle of the cities.
But perhaps most importantly, Montepulciano is located in one of Italy's most important wine territories.
And you know that that means…
Wine tourists the world over will find plenty to excite them in this gorgeous little village.
Of course, Italian wine isn't all that Montepulciano has to offer. And the prove it, we've come up with a list of reasons why you should consider visiting the village.
And we'll start with the most obvious one…
Reason #1 – The Stunning Wines
Tuscany is the home of Chianti, so it should be no surprise that the region gives birth to a ton of other amazing Italian red wines.
Montepulciano doesn't specialise in Chianti.
But what it does produce is a gorgeous wine named the Montepulciano d'Abruzzo DOC. Made with at least 85% of the native Montepulciano grape, with the rest of the wine consisting of the famous Sangiovese used to make Chianti, this wine is the trademark of the village and is a stunning reminder of the quality of Tuscany's terroir.
Montepulciano d'Abruzzo DOC is a medium-bodied wine with high acidity and a juicy, fruity flavour. The wine features an array of interesting notes, including blackberry, wild cherries, and plum. It combines these with subtle notes of thyme and dried tobacco to create a sensational tasting experience.
Of course, you can buy a bottle of this very wine from the Xtrawine store.
But the truest way to experience it is to head to Montepulciano itself so you can enjoy the wine alongside some of the regional delicacies. And believe us when we tell you that Montepulciano d'Abruzzo DOC will not be in short supply during your visit.
Reason #2 – The Castle
Dating back to 715 AD, Montepulciano's castle stands as a monument to the changing tides of feudal Italy. The castle has been owned, at alternate times, by the Sienese and Florentine forces that used to fight over the Tuscan land, with damage to the castle having been repeatedly repaired over the centuries.
It was not until 1390 that the castle passed back into Florentine hands and remained there. The Florentines then set about rebuilding and repairing the castle, creating the monument to Florence's architectural power that exists today.
The castle is still standing today and is in excellent repair, making it a perfect tourist destination for those who want to enjoy a gorgeous glass of Italian red wine while surrounded by some stunning architecture.
Reason #3 – Bravio delle Botti
Festivals are part of the culture in Italy, with towns large and small celebrating both national festivals, should as those related to the harvest, and smaller regional festivals that are steeped in local culture.
Bravio delle Botti is one of the latter types of festival.
This unique celebration includes several competitions, with the most notable being one in which teams are tasked with rolling heavy Italian wine barrels up a hill for a whole kilometre. The festival is also a monument to Montepulciano's medieval origins, with many of the locals choosing to dress up in traditional clothes while flying ancient flags and banners.
Held at the end of August each year, the festival is a true sight to behold. And it's the perfect event for those who want to celebrate the end of the summer in Montepulciano.
Reason #4 – Churches Galore
There are so many beautiful churches in Montepulciano that you are truly spoilt for choice if you'd like to add a spiritual aspect to your visit.
The main church is the stunning Cattedrale di Santa Maria Assunta. This church also houses Taddeo di Bartolo's stunning Assumption of the Virgin, meaning it has something for the art loves among you too.
Beyond that, you have Chiesa di Sant'Agostino, Chiesa di Santa Lucia, and Chiesa di San Biagio, each of which can give you a taste of the local religious life, in addition to being sights to behold for anybody who appreciates attractive architecture.
Reason #5 – The Civic Museum
Don't let the fairly generic name fool you.
The Civic Museum is home to a gorgeous collection, which is broken up into four categories:
Archaeological
The Crociani art gallery
Montepulciano
Della Robbia
The museum also hosts a recently uncovered Caravaggio, making it the Montepulciano destination of choice for any fans of this revered painter. Architecture fans are not left out either, as the museum is in the stunning Palazzo Neri Orselli, which dates back to the 14th century.
Reason #6 – Piazza Grande
Sometimes, the best moments are those that we spend when we have the opportunity to unwind. Relaxing with a good glass of Italian wine and some tasty food is a pleasure that is unrivalled. And Piazza Grande offers you the perfect opportunity to do just that.
Located on the top of a hill, getting to this stunning piazza is sure to get the blood pumping. But once you're there, you'll find yourself surrounded both by stunning buildings and the local residents going about their lives.
If ever there was a place to park down for a while and simply people watch, this is it. Incidentally, this piazza will also be where you go if you happen to visit Montepulciano during a festival.
The Final Word
Montepulciano is one of those little Tuscan treasures that often goes underappreciated by visitors to Italy.
But it is a remarkable village filled with wonderful people, stunning architecture, and more than its fair share of tasty food and Italian wine.
The village is perfect for those who want to get away from the hustle and bustle of the busy cities. And it's crammed so full of culture that you're unlikely to run out of things to do during your time there.
Of course, not all of us can find time for the trip.
And if that's the case for you, then you can still get a little taste of what Montepulciano offers by checking out the wines that come from the village in the Xtrawine store.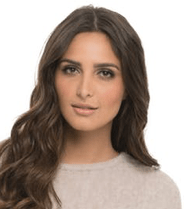 I'm a passionate about good wine and good cooking.
I like to keep me updated and share with my online friends my gastronomic knowledge.