5 exceptional champagne 100% Grand Cru
The RSRV collection is the ultimate expression of Maison Mumm's heritage, terroir and savoir faire. The name – acronym of réservé – evokes the ancient tradition, dating back to 200 years ago, to reserve the best cuvée to friends and fans: the Cellar Master noted them in the cellar records with the initials RSRV.
The exclusivity and value are also highlighted by the label characterized by the upper corner folded that recalls the use of business cards according to the dictates of living skills of the time: the flap so placed testified that the bottle of champagne had been delivered by hand.
The aging in the cellar, from a minimum of 3 months to 10 years, allows each of these cuvées to reveal their exclusive personality. Of the 5 cuvées RSRV Blanc de Noirs, RSRV Blanc de Blancs and Lalou are vintage, the result of a single territory, a single vineyard and a single vintage.
The vocation of these cuvées is superbly gastronomic. In fact, they were born to exalt the dishes and elevate the pleasure of the table.
Such an exceptional nectar also deserves a bottle with a unique aesthetic, created ad hoc and whose design, and in particular the thin neck, exalts the evolution and sublime the wine's preservation.
RSRV Blanc de Noirs
An elegant vintage with an aromatic complexity
RSRV Blanc de Noirs is produced only in the best vintages. Its DNA is 100% Pinot Noir from Verzenay, the Grand Cru grown north of the Reims Mountains. The minerality typical of this terroir produces a strong and high quality Pinot Noir. A minimum aging of 6 years in the cellar and a minimum dosage of 6 grams sugar per liter reveal the structure and aromatic richness of this vintage, a complex and elegant wine.
RSRV Blanc de Noirs is the emblem of the Maison Mumm. The first mention of Blanc de Noirs in the Maison's register dates back to 1838, the year of its birth. The purchase in 1840 of a plot of land in Verzenay, his first terroir, then sealed the Pinot Noir with an unmistakable distinctive feature of Mumm.
A symbolic vintage that expresses the best of a terroir, a variety of grapes and a vintage.
Tasting notes
Color: Yellow with golden reflections.
Nose: Notes of candied citrus and apricot, complex bouquet of dried fruit, pastry fragrances and additional notes of vanilla
Palate: The mouthfeel is determined by the structure and power of Pinot Noir and well balanced.
Serving temperature: no 10 o/12 o C
RSRV Blanc de Blanc
Maximum expression of Chardonnay grapes of Maison Mumm stands out for its purity, freshness and for an extremely fine and seductive perlage.
RSRV Blanc de Blancs is a champagne of great value produced exclusively with Chardonnay grapes of Cramant (chalk mountain) of the Côte des Blancs, property of the House since 1882. The terroir of this Grand Cru offers ideal climatic conditions and chalky soil that accentuate the notes of minerality and the delicate appearance of Chardonnay. These qualities find their maximum expression in this Blanc de Blancs thanks to a slightly lower pressure than that of other Champagnes – 4.5 bar – which gives a delicate effervescence.
After a minimum aging of three years and a dosage of 6 grams per liter, our cuvée 100% Grand Cru is ready to be enjoyed.
Tasting notes
Color: Pale yellow with green reflections, bright and pure
Nose: The olfactory approach develops aromas of citrus fruits, especially lemon and grapefruit, tart, lemon meringue and white peaches.
Palate: The attack is decided. A wine of remarkable crispness and minerality that gives momentum with a rich and persistent finish.
Serving temperature: 6-8 i. C degrees
RSRV Cuvée 4.5
A tribute to the Grand Cru Terroirs of the Maison Mumm.
5 the Grand Cru that give life to RSRV Cuvée 4.5. The Pinot Noir of Verzenay, Aÿ and Bouzy, give power and structure and at the same time fresh and generous aromas. The Chardonnay of Cramant and Avize give elegance and vivacity, as well as pungent notes of citrus. The grapes are pressed and vinified separately before being mixed with reserve wines. Also the liqueur de tirage – 6 gr /l – comes from the same Grand Cru. Produced in limited quantities, this Cuvèe ages for at least four years on the lees.
Tasting notes
Eye: Straw yellow colour with golden reflections
Nose: Fresh notes of yellow and white fruit, evolve towards hints of honey, fruit jam, nougat and vanilla. A pinch of roasted coffee and mocha.
Palate: Fresh and lively attack, which gradually develops in fullness. Champagne complex, harmonious and greedy
Serving temperature: 8-10 yo. C degrees
RSRV Lalou 2006
A legendary cuvée, a sublime expression of the terroir of the Maison Mumm, in a masterful balance between finesse and gourmet notes.
RSRV Lalou is an exceptional wine that pays tribute to the thought of René Lalou, the historic president of the House from 1939 to 1975. At its base a complex and virtuous assemblage of the best parcels of the Maison Mumm among the most prestigious of the entire vineyard. The plots are in fact the oldest and best exposed, within the In line with the uncompromising standards of the Maison Mumm, the long aging of 10 years on the yeasts and a dose of 6 g/ l reveal complex and elegant aromas and make this cuvée unique.
Tasting notes
Eye: Pure gold.
Nose: An elegant mineral opening opens with notes of sweet pastry. Aromas of candied lemon and pear jam are completed by hints of vanilla, with hints of roasting and brioche.
Palate: A powerful and round attack. As it develops, it remains on the palate combining body and freshness.
Serving Temperature: This exceptional wine can be tasted at 8-10 p.m.C for aperitif, revealing its aromas of caramel citrus and juicy white fruit. Served up to 14 weeks C perfect throughout the meal.
RSRV Rosè Foujita
An exceptional blend of 6 Grand Cru villages.
The name is a tribute to Leonard Foujita, a Japanese artist friend of the House, who designed the rose that deco ra the bottle of Mumm Rosé from 1958 and the capsule.
RSRV Rosé Foujita is an assemblage of 6 Grand Cru: Pinot Noir (70%) from Verzenay, Aÿ and Bouzy, and Chardonnay (30%) from Cramant and Avize. To give it intensity and aromas to the palate, and pink color, the addition of red reserve wines (30%) from Ambonnay.
This wine ages for 4 years in oak barrels, before the final touch is added: liqueur de dosage, also from Grand Cru terroir and aged in oak barrels.
Tasting notes
Eye: Intense pink with salmon reflections.
Nose: Notes of pastry, brioche and vanilla with accents of strawberry and blueberries.
Palate: The mouthfeel is soft and vinous with a distinct red fruit finish.
Service temperature 6 is… – 8 is C up to 10 is C.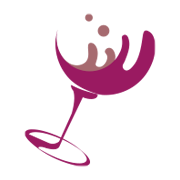 Interviste esclusive dal mondo del vino ed approfondimenti da chi fa del vino una ragione di vita, di business e di cultura.