And so we draw nearer to the end of another great year for the Italian wine industry.
As 2022 draws to a close, we're delighted to report that the Italian wine harvest is well underway. Producers are already suggesting that 2022's harvest may be an excellent one for quality, even with the challenging conditions presented by a dry summer likely leading to slightly lower yields than expected.
The year has also been superb for the growth of the Italian wine industry. Sales are up, with Italy selling more than France, Spain, or any other wine industry.
Xtrawine is delighted to play a small role in this success with our online store. Our mission is to help our customers find the best possible wines for their needs. And with that mission in mind, we've decided to dig into the Xtrawine collection to come up with a small selection of spectacular Italian wines that we recommend for the tail end of 2022.
Italian Red Wine – Polvanera 17 Primitivo Gioia del Colle Vigneto Montevella 2017
This stunning red wine wins instant points with us because it comes from an organic producer. That means we know there are no potentially harmful chemicals used in its production. Plus, those organic roots lend the wine a slightly earthy texture that is perfectly representative of the terroir from which it originates.
A DOC Giola dell Colle Primitivo wine, it has a 16.5% alcohol volume and is made solely using the Primitivo grape. Best served at between 16 and 18 degrees Celsius, the wine offers ageing potential for up to 15 years and is best experienced after an hour of decanting.
The colouring is a gorgeous purple-red with great depth, which gives way to a marvellous bouquet that combines notes of blackberry, plum, wild berries, liquorice, and graphite with the earthy and floral notes we mentioned earlier. The taste is elegant and complex, though it's supported by smooth tannins that make the wine accessible. A mineral-based acidity serves as an excellent reminder of this wine's organic roots.
Best enjoyed with pasta, pork, matured cheeses, or red meats, the Polvanera 17 Primitivo Gioia del Colle Vigneto Montevella 2017 is available for less than €23 on the Xtrawine website.
Italian White Wine – Villa Raiano Fiano di Avellino Ventidue 2018
A beautiful Italian white wine, the Villa Raiano Fiano di Avellino Ventidue 2018 gives you a taste of the Fiano grape, which isn't especially well known outside of Italy.
This wine is part of the Fiano di Avellino DOCG and has a 13% alcohol volume. Best served when slightly chilled to between 12 and 14 degrees Celsius, if offers up to 10 years of longevity, making it a great wine to buy now and keep until next summer.
Its intense straw-yellow colouring shows you that this wine is ready to drink today if you're not patient enough to age it further. When you bring your nose to the glass, you'll encounter an intense bouquet that's rich with notes of golden apple, peach, sage, rosemary, and sour pear. You may even detect a slight smoky note, which becomes more pronounced upon taking your first sip. The energetic and well-rounded body makes this a delight to drink, with perfectly balanced acidity making it accessible.
The Villa Raiano Fiano di Avellino Ventidue 2018 is a versatile wine that pairs well with fish, shellfish, cheese, poultry, and vegetarian dishes. You can get it from Xtrawine for less than €22.
Italian Sparkling Wine – Astoria Prosecco Cartizze Arzanà Dry
With Prosecco having achieved record-breaking numbers in 2021, and looking set to sell well in 2022 too, it's no surprise that our sparkling wine recommendation is a Prosecco.
In the Astoria Prosecco Cartizze Arzanà Dry, we have a stunning sparkling wine that is part of the DOCG Conegliano Valdobbiadene Superiore di Cartizze. With its 11.5% alcohol volume, it's perfect for those times when you simply want a light and refreshing drink. Best served chilled, this wine has up to five years of ageing potential, though you'll likely want to open the bottle much sooner than that.
Upon pouring, you'll see a fine and continuous perlage that is almost glossy in its appearance. The bouquet is uncomplicated, as it combines several rich and fragrant notes of fruit to tempt you for a taste. The harmonious balance means you get to enjoy the fruitiness the wine offers with a fullness of character.
Ideal for pairing with starters, desserts, and fish, the Astoria Prosecco Cartizze Arzanà Dry serves as a brilliant aperitif. It's available from Xtrawine today for about €20.
Italian Rosé – Feudi San Gregorio Visione Rosato 2021
At less than €10, the Feudi San Gregorio Visione Rosato 2021 offers a stunning Rosé option for those who want an interesting still IGT.
At 12.5% volume, it's light enough to taste refreshing while also offering just enough complexity for people who like to explore their Italian wines. It's made solely using the Aglianico grape and has a longevity of between five and ten years.
The gorgeous crystalline pink is the first thing you'll notice upon pouring yourself a glass. But it won't be long before you're tempted in by the bouquet, which exhibits fresh floral notes to accompany the notes of strawberry and raspberry. The freshly picked red fruit notes come to the fore upon tasting, though you'll likely also pick up a small hint of cherries to go along with them.
This affordable Rosé wine is a perfect introduction to the category and pairs well with fish, cheese, poultry, and veal.
Try a New Wine at the End of 2022
Though 2022 is nearly over, there's still plenty of time to try a new wine courtesy of your friends at Xtrawine. Each of the selections in this list offers something a little different, meaning you're sure to find something that suits your taste. So, why not order today and close 2022 with a brand-new Italian wine discovery?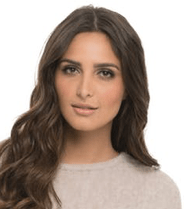 I'm a passionate about good wine and good cooking.
I like to keep me updated and share with my online friends my gastronomic knowledge.