It is often said that the best way to enjoy a good wine is alongside a meal, but a lot of people have trouble choosing the right meal to get the most out of their bottle. While main courses are usually a little simpler, with the general rule being that the richer the food, the more complex the wine, desserts offer an entirely different challenge simply because they are usually much richer in nature than the majority of main courses.
With that in mind, we have decided to take a more in-depth look at some recommended wine and dessert pairings, with the aim of helping you to make choices that will allow you to enjoy everything about both your food and wine, without having to experience one overpowering the other.
Before we get started, it is important to note that these are simply general recommendations and that it always pays to do a little experimentation of your own to see which combinations work best for you. You may find that you prefer a more complex wine to the ones suggested here when enjoying a chocolate-based dessert, for example, so always keep your own tastes in mind when making your selections.
Things To Keep In Mind
There are essentially three categories that each dessert fits into in some fashion or another, which will play a factor in the wine that you choose for that dessert. They are as follows:
Vanillas And Custards – this type of dessert will usually be fairly mild in taste and texture, offering a sweetness that isn't too rich and thus can be easily overpowered with a strong or complex wine. These flavours are most commonly found in ice cream or tarts, though both can also be used in more complex desserts as an additional ingredient, such as custard on a chocolate cake.
Fruit and Spices – This sorts of desserts make use of fruits and spices, as the name implies, and involve everything from a simple fruit salad through to the likes of apple pie. Again, they do not have a hugely rich flavour, which is why they are often combined with custards or other lighter dessert options, which means that the wine you select should be fairly light in texture.
Chocolate and Caramels – These are generally accepted to be the richest desserts that you can eat, with a depth of flavour that will quickly overpower many different types of wine. The selection you make here needs to be able to match the sweetness of the dessert itself, else the wine will simply get lost in the shuffle and you won't be able to enjoy what it brings to the table.
While there are certainly desserts that don't easily fit into one of the above categories, they act as a decent marker that can be used when making your choices. So, with those three in mind, let's take a look at some wines that go well with each one.
Vanillas And Custards
These types of desserts are best enjoyed with a lighter white wine that doesn't offer too much complexity. All of the following make good choices.
Most White Wines – The vast majority of white wines will not be powerful enough to overpower the flavours offered by vanilla or custard, while also being strong enough to not be overwhelmed by their sweetness.
Sparkling Whites – A good sparkling white, like Champagne or Prosecco, can add something a little different and can make the dessert feel a little lighter, which is often ideal after you have consumed a large meal.
Asti Spumante – This is another type of sparkling wine, which means it offers all of the advantages of a Prosecco or Champagne. They are ideal for those who are looking for a sparkling white that isn't sugary sweet, but can instead offer a fruity flavour that stands in perfect contrast to a vanilla or custard dessert.
Fruit And Spices
These types of desserts are very similar to the custard and vanilla options in that you don't want to have a wine that is too rich, as it will overshadow the dessert itself. The following are great choices.
Most White Wines – Again, white wine is usually going to be the way to go with this sort of dessert, particularly those that offer a sweet taste. A Sauternes is always a good option, though any comparably sweet Italian white wine will also do the trick.
Pink Champagne – While it is more than likely that you will enjoy a fruit-based dessert with a regular champagne or sparkling white, pink champagne offers something a little different, taking some of its flavouring from the skin of red grapes. This offers a touch more complexity, but not so much that you won't be able to actually enjoy the dessert.
Chocolate and Caramels
The richest of desserts are also going to require a wine that is capable of standing up to their flavours, so consider any of the following:
Most Red Wines – The majority of red wines are going to match well with dessert, though you may want to avoid the likes of Chianti, Barolo or other Italian reds that may be better matched with the main course. A hint of sweetness is preferred, alongside a complex bouquet that is capable of withstanding the flavours of the dessert.
Port – This wine has often been touted as the ideal companion to a chocolate-based dessert, with good reason. It's sweet flavour offers the perfect complement to this type of dessert, though some may find it a little too rich for their tastes.
Grappa – If you fancy something a little stronger, it may be worth considering Grappa. It has a high alcohol content that usually falls in the 30-65% range, so it's not the greatest choice if you have already consumed a large amount of wine. However, it is a popular after dinner drink and is often reputed to be able to aid in digestion, making it a good dessert complement.
The Final Word
We hope that we have been able to help you with a couple of wine and dessert pairings with this article. Of course, the best part is experimenting for yourself, so give some of the above a try and see what you think.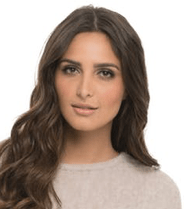 I'm a passionate about good wine and good cooking.
I like to keep me updated and share with my online friends my gastronomic knowledge.