Not all Italian winemakers look solely to their own country for inspiration when creating their wines. In fact, there are many who have travelled further afield in their efforts to craft the perfect wine, taking in the philosophies of nations that are not their own and using them alongside the tried and tested techniques that have existed in Italy for so long.
Aldo Conterno is one such family. Though they are now known for producing a superb Barolo, amongst a number of other wines, the story of the family's journey takes them through both North and South America, allowing them to bring many different cultures to their own ideas about winemaking. This has allowed the company's drinks to stand apart from the many other wonderful Barolos that are available and is a story that is most definitely worth exploring.
The History
The story of Aldo Conterno does indeed start in Italy, with a family whose roots lay in farming. They had maintained a winemaking farm, which was started by patriarch Giuseppe in Monforte d'Alba in order to produce wines on a local level. International acclaim would be a long way off yet, as during this time the family operated a strictly local business, as did many smaller wine producers of the day.
In the 19th century, the forefathers of the company made the decision to immigrate to Argentina. Though their stay in the country was short and they returned after a couple of years due to a number of family issues, it did provide a reinvigorated sense of passion for the wine industry. In particular, Giovanni Conterno made the decision to return to the business, investing his time into not only improving the quality of the wines that his father was already producing, but also marketing them to a wider audience so that they could enjoy the recognition that he felt they deserved.
Upon his return to the family business, Conterno started expanding the production of the wine, first creating a larger business network in Italy before taking advantage of the connections that he had developed in Argentina, alongside the fact that a relative had made the decision to stay in the country, to start exporting their wines to an audience that had never been privileged enough to enjoy them before. It was at this point that Conterno began to gain true international acclaim as their wines, which were delivered in casks, soon began to gain recognition for their quality.
As demand for their product continued to grow, Giovanni made the decision to start working on a new Barolo that he intended to be superior to every other version of the wine on the market. He wanted to create a Barolo that would enjoy an extremely long vinification process and would be capable of lasting for many years while still improving over time.
So, once the 1920s arrived the first Barolo reserve to be created by the company was officially bottled. Having done everything that he could to further the Conterno name and put the company on the map to the point where it was now recognized as one of the premier winemakers in Italy, Giovanni made the decision to hand the business over to his soon Giacomo in the 1930s.
Giacomo quickly picked up where his father left off, exhibiting the same level of passion and knowledge that Giovanni had used to expand the company so rapidly as the 19th century drew to a close. He became known for his commitment to the product and his foresight, often visiting his clients in person to discuss developments in the business and taking advantage of the burgeoning popularity of Barolo to establish his own label that would soon gain popularity in its own right.
It was during this time that Giacomo began enlisting the services of his sons Giovanni and Aldo to help with the running of the business and perhaps bring their own ideas to the winemaking operation that he has worked so hard to build.
It was at this point that the family enjoyed its second excursion outside of the United States, as Aldo made the decision to leave the Italian vineyard so that he could instead fulfil his ambition of creating a winemaking business that he would run alongside an uncle who lived in California. Aldo became entrenched in the California wine country for a short while, learning a number of things about different ways to create wine and, as importantly, how the tastes of US drinkers differ from those of their Italian counterparts.
After spending some of the 1950s in the United States, Aldo made the decision to return to his home country and began working alongside his brother to continue the success of the family business. The reigns of the company were passed over to them in 1961 and the pair worked to continue its growth and enhance its already fine reputation.
However, Aldo still harboured a fire in his soul and a desire to establish a business of his own. That is why he made the decision to form his own company in 1969, founding the Poderi Aldo Conterno estate and using all of the knowledge that he had gained over the years to establish it as a desirable brand in its own right.
Today he works alongside his three sons, putting his own stamp on a family tradition.
Aldo Conterno Barolo Colonnello 2011
Despite his desire to strike out on his own, Aldo's specialisation still lives in Barolo and Aldo Conterno has produced one of the greatest Barolos in recent memory with their Aldo Conterno Barolo Colonnello 2011 vintage.
The wine is an interesting red with just a hint of transparency along the edges, enticing the drinker in for a closer viewing. It features an alluring bouquet that combines sweet rose petals with citrus peel, vanilla and leather, offering a complexity that many comparable wines are simply unable to achieve.
These flavours come to the for when it is tastes, with the drinker being easily able to identify the leather textures alongside sour red cherries and dry anise, creating a complex wine that is a true joy to drink.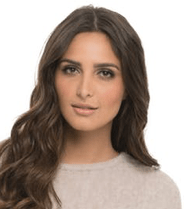 I'm a passionate about good wine and good cooking.
I like to keep me updated and share with my online friends my gastronomic knowledge.