Italy has entered a very special time of year. The harvest has come and gone, which means now is the time to enjoy the fruits of the labours of those who have spent so long tending their land.
Of course, the main point of focus for us is the Italian wine industry. However, there are many other festivals going on in Italy during this time of year that we're sure you will enjoy. From chestnuts to olive oil, and mushrooms to wine, there is so much to celebrate.
At times, it can feel like every single region of Italy has its own festivals to celebrate this special time of year. We're going to take a look at some of the most interesting festivals that the country has to offer. If you happen to be in Italy at all during the month of October, we recommend taking some time to visit at least one of the following.
Festa dei Marroni – Combai
There are few regions in Italy that are as famous for their chestnuts as Combai. As you can expect, October is a special time of year for this area, and they celebrate with a festival that runs for practically the entire month of October.
This year's Festa dei Marroni takes place between the 8th and 31st October, which means that you have plenty of chances to pay the festival a visit. It's worth it too, as there is much more than a celebration of chestnuts going on at this event.
There are plenty of stalls for you to visit, each of which offers its own take on Combai's favourite delicacy. From regular chestnuts, through to ice creams, rices, and a bevy of other dishes, there's plenty here to whet your appetite. Better yet, everything has been inspired by the chestnut.
That's not all, street performers and talented craftspeople line the streets, eager to show you some forgotten techniques of the past. Not only will you learn more about chestnuts, but you'll also have the opportunity to discover a side of Italy that few people have the chance to experience.
It's worth taking a moment to see what links Combai so indelibly to chestnuts. Over 274 square kilometres of Combai land is dedicated to the growth of chestnuts, which have been an important part of the region's economy for centuries. In fact, there are documents that historians have dated back to the medieval period that outline just how suitable the Combai soil is for the growing of chestnuts.
Simply put, there may be no better place in the world to experience everything that chestnuts have to offer.
Sagra del Fungo e della Castagna
We go from a chestnut-focused festival to one that takes a slightly broader approach. The Sagra del Fungo e della Castagna celebrates both the chestnut, and the mushroom. As anybody who loves Italian cuisine will tell you, mushrooms are particularly important to the country.
Held annually during the second and third weekends of October, the Sagra del Fungo e della Castagna is both educational and fun.
The fun part comes from the Palio del Boscaiolo, during which the town divides itself into two teams for a special festival event. The teams select some members to cut logs into special stools and tables, using antique saws for authenticity, while the rest of the team prepares a polenta dish for everybody to enjoy on the newly minted furniture. It's a two-pronged race, during which everybody enjoys in good spirits.
However, you'll also learn plenty about different mushroom species during the event. There is a nature walk, during which a guide will talk to you about various local species of mushroom. However, it's the porcini that takes centre stage. Visitors have the opportunity to sample this local mushroom in a huge range of dishes. Of course, there are also plenty of chestnuts, so there's really something for everybody.
Don't worry about missing out on this year's event. There's always next year.
The Trevi Festivol
While it would be inaccurate to claim that olive oil is quite as important to the Italian economy as wine, there's no denying that it plays a major role. In fact, there are plenty of wine producers who also produce olive oil.
So of course, there is a festival in this distinctly Italian products honour. The Festivol at Trevi celebrates everything about olive oil. Best of all, there's still a chance that you'll be able to go and see it.
The festival is scheduled for the weekend beginning 28th October, during which you'll celebrate with the locals the opening of Umbria's harvest season.
You'll have an opportunity to enjoy the sights and smells of the region's many olive oils, but that's not all that's on display. There are musical performance, discussions, and a range of other activities for you to enjoy along the way.
Montalcino's Sagra Del Toro
And now we come to a festival that celebrates an odd combination of Italian food, wine and archery. The Sagra Del Toro takes place during October's final weekend and features archery trials on the Sunday. A drum parade delights visitors too, but we're sure that it's the food and wine that will really enchant you.
You'll have the opportunity to buy very nice wines by the glass, alongside some of the region's best food. There's also a special festive lunch, a medieval costume parade, and so much more to fill your time. It honestly feels like this festival takes in practically all areas of Tuscan culture, from today back to the time when it was one of the most influential regions in the world.
Its popularity is also its only downside. You should arrive early if you want to get involved, as parking spaces dry up very quickly. If you turn up later, be prepared for an uphill walk of a couple of kilometres before you get to the festival itself. It's worth it though, as there is nothing quite like this unique celebration of food, Italian wine, and medieval sensibilities in all of Italy.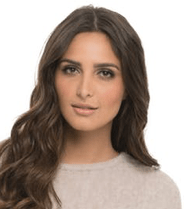 I'm a passionate about good wine and good cooking.
I like to keep me updated and share with my online friends my gastronomic knowledge.