Sicily has had something of a tumultuous time of it when it comes to its reputation for quality Italian wines. Though always respected, the region has had its ups and downs, with some going so far as to decry the quality of some of the wines that were emerging from the region a number of years ago.
However, Sicily's reputation for quality is being restored thanks to a new generation of wine producers who have placed their focus back into ensuring the region's grapes and wine producing techniques receive the recognition that they deserve.
This winemakers are unlocking the true potential of the Sicilian land, which allows them to deliver quality wines that can stand proudly against any others that Italy has to offer. It has been a long time coming, but Sicily is now restored to its rightful place in the Italian wine industry.
And it's all thanks to producers like the one that we are going to shine a spotlight on today in our weekly review article.
The History
Feudi Del Pisciotto is something of an oddity in the Italian wine industry. Rather than dedicating all of their efforts to their winery, the company also runs a luxury hotel, which is on the same grounds as their vineyard.
While some may argue that distracts away from the work that the company does at the vineyard, nothing could be further from the truth. In fact, overseeing a hotel means that Feudi Del Pisciotto is perfectly places to offer something that has become extremely important to the wine industry – wine tourism opportunities.
The hotel itself is stunning, with Feudi Del Pisciotto offering a range of rooms to those who want to enjoy the local scenery, and get to know more about the work that goes into creating great Sicilian wines.
Of course, that would mean very little without a focus on the quality of the wines themselves. After all, no wine tourist wants to go to a winery, only to find that the company isn't dedicating itself to its product.
This is what ensures that Feudi Del Pisciotto's dual focus doesn't prevent it from creating quality wines. If the company doesn't maintain its reputation, fewer wine tourists will visit the hotel with the aim of touring its vineyards. Each business relies on the other, which means that Feudi Del Pisciotto works hard to maintain the high standards that they have set for themselves.
So let's move onto an examination of the winery itself. Sitting in the heart of Sicily, the company's winery is only a few short kilometres away from the Piazza Armerina. Again, this is why Feudi Del Pisciotto works so well as a tourist destination.
However, the winery itself is a sight to behold. Feudi Del Pisciotto have dedicated a lot of resources to the construction of a brand new building, which serves as the core of its production facilities. Now capable of processing a maximum of 10,000 hectolitres of wine each year, the company has a production facility that is truly the envy of every winemaker in Sicily.
This new facility also means that Feudi Del Pisciotto can offer a level of versatility that many other winemakers cannot. From the ancient Baglio, through to its Palmento, Feudi Del Pisciotto has dedicated itself to reviving some of the old Sicilian classics that played such a crucial role in the developing the region's reputation so many years ago.
However, this focus on the modern does not mean that Feudi Del Pisciotto have done away with the traditions of Sicilian winemaking. The company maintains an ancient feud, which dates all the way back to the 1700s. At the time, their feud was one of the largest in Sicily, and it is still an impressive sight in the modern era.
Feudi Del Pisciotto also maintains an old building, which contains the Palmento. Using gravity to press the grapes, the Palmento is often seen as one of the best ways to extract the most flavour, and Feudi Del Pisciotto continue to use there restored Palmento when making their wines.
Feudi Del Pisciotto takes great pride in the fact that their work has helped to put Sicily on the same level as Italy's more famous winemaking regions, such as Piedmont and Tuscany. Not satisfied to use the bulk selling tactics that many Sicilian winemakers used for so many years, Feudi Del Pisciotto focuses just as much on quality as they do on quantity.
As a result, Feudi Del Pisciotto believes that it is doing its part to bring about the restoration of Sicily's reputation for creating great wines. Part of the DCC group, along with Gurra di Mare, Rocca di Frassinello, and Castellare di Castellina, Feudi Del Pisciotto has made a commitment to quality that all of its customers are sure to appreciate.
So that's the story of one of the few combined hotels and wineries in Italy to achieve a high level of success with both of its services. Of course, we're sure you want to get onto the wine of the week, so without any further ado, we present the…
Feudi del Pisciotto Baglio del Sole Nero d'Avola 2015
We mentioned Feudi Del Pisciotto brilliant Baglio Nero d'Avola earlier in the article, and we believe that the 2015 vintage is one of the best examples of the wine that the company has produced in quite some time.
Many see Nero d'Avola as one of the most difficult of Sicilian wines to make, which is why it has earned the moniker of the "problematic prince". Many have tried to tame it over the years, but Feudi Del Pisciotto are one of the few to achieve the feat with a great degree of success.
Made purely using the Nero 'Avola grape, this stunning red wine is as true a taste of Sicily as you are likely to find anywhere. Its beautiful colouring and rich textures show you exactly why Sicily was once so revered for its wines, before the region became known for bulk production.
In the Baglio del Sole Nero d'Avola 2015, Feudi Del Pisciotto has created a wine that is truly worthy of your attention.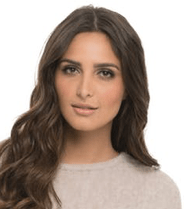 I'm a passionate about good wine and good cooking.
I like to keep me updated and share with my online friends my gastronomic knowledge.