From January 11th to January 15th London hosted a new edition of the Bourgogne Week. This year's event, which is increasingly captivating London-based wine experts and lovers, aimed to "discover the exciting 2020 vintage and get up to speed with all the new developments taking place right across the Bourgogne region."
Professional sommeliers and wine lovers alike tasted many 2020 red burgundy wines, and the general opinion was that not only Pinot Noir is changing in potency and taste but that we are experiencing a real evolution of Pinot Noir wines from outside of France.
Pinot Noir to discover
Among these, Italy has given birth to countless virtuous interpretations of Pinot Noir, such as the Mazon plateau, in the Alto Adige region of Italy. Alto Adige is usually a flagship of Pinot Noir in the country. Two of the most awarded and regarded Pinot Noir from this region are the Girlan Alto Adige Pinot Nero Trattmann Mazon Riserva 2018 and the Maso Cantanghel Vigna Cantanghel Pinot Nero 2018.
Both offer a unique opportunity to experience an intense and elegant taste of an Italian Pinot Noir, while simultaneously indulging in their soft and delicate texture. Also worth discovering are the Pinot Noir from Lombardy, an enchanting and fog shrouded region that offers an ideal habitat to this very special type of wine.
100 Best Pinot Noir From Outside Europe
British wine critic, wine master and The Financial Times wine correspondent Jancis Robinson also invites wine lovers to discover Pinot Noir from International producers. In her list of '100 Best Pinot Noir From Outside Europe', Robinson includes the Californian Raen Winery with their Raen Winery Fort Ross-Seaview Home Field Pinot Noir 2017 that remains one of the most awarded and collectable Pinot Noir in the world. 
Key take away from the Bourgogne Week? That you don't have to be French to be a good Pinot Noir!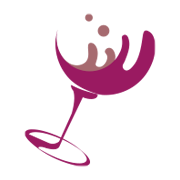 Interviste esclusive dal mondo del vino ed approfondimenti da chi fa del vino una ragione di vita, di business e di cultura.