The summer is finally here!
We think that now is as good a time for a celebration as any. The skies are blue, the sun is shining, and you finally get to venture outdoors without having to guard yourself against the elements.
Let's break out the Champagne and really get the celebration going.
Okay, so perhaps the arrival of summer isn't quite as big an event as a wedding or a birthday party. But we think that any reason is a good enough reason to enjoy a glass of bubbly with your friends, loved ones, family pets, or even on your own.
Let's be honest…you don't really need an excuse to drink more Champagne.
What you do need is a little guidance. Of course, you could go with the classic Champagne brands that we all know and love. And we can guarantee that you're going to have a great time.
But how about we take you off the beaten path and towards a Champagne that might not be as well-known but can certainly offer the quality that you're looking for from your summer celebration tipple.
The producer is Bruno Michel and the wine is a stunning treat for anybody who believes that modern wine production should be organic.
We're going to look at the company's story before delving into one of the tastiest Champagnes that we've tasted in quite some time.
The History
The Bruno Michel estate can trace its history back to 1985.
So straight away, we can see that this is one of the newer players on the Champagne scene. But don't let the company's relative youth fool you. It's certainly capable of producing wines that can stand up to anything that the French or even the Italian wine industries has to offer.
It was in 1985 that Bruno Michel decided that the time was right for him to follow his dreams and take up winemaking. Alongside his wife, Catherine, he founded his estate in the gorgeous Pierry, which lies just a couple of kilometres south of Epernay.
There, they purchased a 12-hectare parcel of land and set about tending the vines. Half of that land is dedicated to the Chardonnay that plays such a crucial role in Champagne production. Another 40% is dedicated to the Pinot Meunier grape, with the rest being used to grow Pinot Noir.
What makes the company stand apart is the fairly unique production process. All of Bruno Michel's wines are made in stunning limestone caves, which have existed since Benedictine Monks excavated them back in the 18thcentury. The key thing about these caves is that they offer the perfect conditions for the wines to age properly. Their cool and have the perfect ratio of air to water, which means the company's wines can reach full maturation without losing any of the potential of the grapes.
But perhaps the most important thing about the company is the dedication that it has for its land. When Bruno Michel first started his winery, he did so with a desire to maintain and improve on the land that he'd purchased. That's why the company spent the first few years of its life as a vine nursery. Michel has always been a big believer in the idea that the quality and health of the land plays a huge role in the quality of the resulting wine.
That's led to him following organic winemaking practices since long before they became an established trend in the industry. Michel has always longed to grow the best possible grapes from his vines. To do that, he tends to the land and its needs just as much as he does the vines themselves.
And of course, the organic growing method also means that he's not adding any foreign chemicals into the wines that he produces.
The full transition into organic growing happened in 1998. But even before then, Michel researched and abided by the ideas of biodynamic production.
His goal?
To leave behind land that would be in a better condition than he found it in. By following organic growing principles, the company hopes to help the land replenish its natural strength and develop into something even more special over time.
It is this desire that underpins the entire philosophy at Bruno Michel. This is not a company that's interested in growing as high a volume of grapes as possible to pump out wines to a public that will always be in love with Champagne.
Bruno Michel wants to achieve the highest levels of quality with every bottle that it produces. Organic growing practices, coupled with the innovative use of the limestone caves created by those Benedictine monks so long ago, helps the company to do this.
Of course, all of this is well and good. What you want to know is whether or not Bruno Michel has actually managed to achieve its goal.
Is the company's Champagne as good as the ethos behind it?
Bruno Michel Champagne Assemblée Brut
We can answer that question with a resounding yes!
The Bruno Michel Champagne Assemblée Brut is a stunning example of Champagne that we believe stands near the top of the mountain when it comes to recent vintages of the wine.
You'll notice this as soon as your pour the glass and see the fine and persistent bubbles rise to the surface. By this point, we're sure you'll barely be able to hold back the temptation to take your first sip.
But we encourage you to sample the bouquet and enjoy the perfect balance between the fruity and spicy notes that make this Champagne such an excellent example of the wine.
When you finally give in and take that first sip, you'll encounter a wine that's perfectly balanced. The fresh and soft taste has a definite floral aspect to it that you might not pick up in the bouquet.
It's a wonderful representation of Bruno Michel's land.
The xtraWine team has awarded this wine a rating of 91/100 and it's one that we definitely recommend if you want to try a Champagne from a producer who does things differently.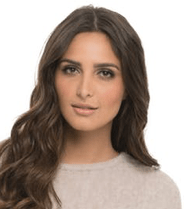 I'm a passionate about good wine and good cooking.
I like to keep me updated and share with my online friends my gastronomic knowledge.