The sheer variety in the Italian wine industry means that consumers will always find wines that suit their tastes.
However, several wines tend to stand above the others. These wines achieve the most international sales and are instantly recognisable to most wine lovers.
Prosecco is one of those wines.
This outstanding sparkling Italian wine is a favourite domestically and abroad, with millions of people worldwide enjoying its refreshing taste and celebratory nature. The popularity of Prosecco is such that it has even overtaken Champagne as the most beloved sparkling white wine in the world.
Simply put, Prosecco is the locomotive of the Italian wine industry.
Its enduring popularity helps to propel the broader industry by making customers more open to trying other Italian wines. This article looks closely at why this locomotive does such a stellar job and why you should consider buying a bottle or three of Prosecco yourself as we approach the holiday season.
Huge Sales Volumes
Prosecco hasn't always been the sales juggernaut that it is today. In the early 2000s, the wine was famous, though not to the extent that it sold in enormous volumes. Champagne still ruled the roost as the world's favourite sparkling wine. Furthermore, several Italian wines could compete with Prosecco in terms of sheer sales volume.
That started to change as we approached the 2010s. The world at large seemed to simultaneously discover Prosecco, leading to an enormous boost in sales that has continued to today.
How firm a seller is Prosecco?
At the beginning of 2022, the Prosecco DOC Consortium discussed the sales figures it achieved during 2021. We should remember that 2021 offered many covid-related challenges to wine producers, with lockdowns still in various countries.
Despite these challenges, 2021 was a banner year for Prosecco. The introduction of the Prosecco Rosé DOC in 2020 created a brand-new category of Prosecco wine for people to fall in love with. Buoyed by the popularity of this new category, Prosecco enjoyed record-breaking sales figures during 2021.
As a result, the year achieved a 25.4% sales increase over 2020. As a result, in pure figures, Prosecco producers sold 627.5 million bottles, over 71 million of which came from the new Prosecco Rosé category.
Let's repeat that number: 627.5 million.
Furthermore, these sales increases weren't achieved by slashing the price of the wine. In fact, the opposite happened. Prosecco inched closer toward becoming a premium wine as it saw a U.S. dollar increase in value of 4% during the year. In other words, producers were selling more bottles and could charge more for them than they ever had before.
Stefano Zanetti, who serves as president of the Prosecco DOC Consortium, sums up the sentiment surrounding the wine in 2021:
"After 10 exciting years, our goal is to continue to strengthen Appellation's success by planning the future of the entire supply chain, monitoring consumer trends, paying close attention to the territory and its communities, and actively involving the entire production system."
Therefore, Prosecco has achieved tremendous growth, with more to come.
But why is that important for the wider Italian wine industry?
The more bottles that Prosecco sells, the more money gets pumped into the wider industry. Moreover, as consumers continue to fall in love with this wonderful brand of Italian wine, they will open their minds to trying other Italian wines. While we don't have specific sales data, the world's love for Prosecco has likely resulted in producers of other Italian wines experiencing an uptick in sales as consumers experiment with new wines.
We can see this in the growth of the overall Italian wine industry in 2021. Italy produced 50.2 million hectares of wine in 2021, representing a 2% growth over the 2020 figures. Furthermore, this production was almost 13 million hectolitres more than France and nearly 15 million hectolitres more than Spain.
Prosecco obviously doesn't account for all of that production. The point we're making is that the success of Prosecco has contributed to the growth of the Italian wine industry. As such, the locomotive powers the industry forward, with Prosecco's growing sales numbers being matched by increasing production across the board.
Why Should You Come Aboard the Locomotive
We imagine that most people reading this article are already fans of Prosecco or have at least tried the wine at some point. But we also know that there is a small contingent of wine lovers who may never have hopped aboard the Italian wine industry's locomotive.
You may be one of them.
And if you are, here are some reasons to explore Prosecco:
As Prosecco is one of the world's most famous wines, there are wide varieties available. If you don't like a particular producer's Prosecco, you may find what you're looking for with another producer.
Despite moving a little closer to the premium wine category in 2021, Prosecco still represents excellent value for money. It's possible to get a good bottle of this wine for less than $15 or €15.
Prosecco is an accessible Italian wine that's ideal for people who are new to the industry. As such, Prosecco often opens the door to trying other wines.
Prosecco's light and fruity flavour, combined with its bubbles, make it the ideal wine for celebrations. But it's also perfect for those days when you just want to enjoy a refreshing drink.
Visit our online store
The simple fact is that the locomotive of the Italian wine industry is a drink that everybody should experience. In Prosecco, we have a wine that is accessible, beautiful, and powerful. At Xtrawine, we respect everything Prosecco producers bring to the Italian wine industry and want to play our part in keeping the locomotive running. That's why you'll find an extensive collection of Prosecco wines in the Xtrawine collection.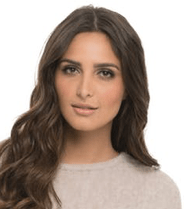 I'm a passionate about good wine and good cooking.
I like to keep me updated and share with my online friends my gastronomic knowledge.