There are many wonderful regions and cities in Italy, which can make it that much harder to simply choose one. Still, if one is all you can manage then a serious case can be made for beautiful Verona. The city is one of the sparkling jewels of Italy and is beloved by historians, art lovers and tourists the world over.
Want to know why? Here we will take a look at some of the best reasons for why you should choose Verona for your next vacation. Any of these on their own would be more than enough, but when they are combined together you have one of the best holidays you could ever take.
Wine lovers have long held Verona in high regard for the quality of Italian wine that comes from the area, and with very good reason as well. If you take a little while to explore outside of the city itself, you will be able to see for yourself the acres upon acres of rolling vineyards that are used to produce some of the greatest wines known to man. There are many different wine routes that you can take if you are up for exploring, all of which can be accessed from Verona itself.
Of course, if you don't fancy exploring vineyards then you can always just sit back and relax at one of the many bars and restaurants that make great Italian wines. Verona is proud of its heritage when it comes to the creation of great wines, so you are sure to find a few in any restaurant you visit. Better yet, if you're a real wine enthusiast, you can head into the city during the month of April and take part in the enormous Vinitaly expo, where you will be able to experience even more wonderful wines as well as learning about the industry from some of the masters. Verona is a true wine lover's paradise and you can spend many an hour enjoying it for this reason alone.
The Romance
Anybody who has had the privilege of enjoying William Shakespeare's Romeo and Juliet will be more than aware that Verona is the city in which the entire play was based. In fact, many thousands of people travel to the city every year just to see the areas described in the great work.
The area itself is a truly wonderful site. The famous "gum wall" will leave you in a trance and you can even explore the actual house in which the play was set, for a small fee. There you will find some beautiful displays set up to recreate the scenes, included the famous balcony that provides the perfect opportunity for a photo. When you have finished exploring you can then head to the statue of Juliet that is displayed prominently in the area, where you can rub it for good luck or post a love note pledging your undying love for your partner. When combined with everything else that Verona has to offer, it is a true lover's paradise.
Lake Garda
You don't have to send all of your time in Verona when you come to visit, as the stunning Lake Garda is only an half an hour away via train. In a city that is renowned for the culture created by men and women, Lake Garda is perhaps one of the most stunningly beautiful natural areas that it has to offer.
We fully recommend taking the time to enjoy the full ferry ride, where you will get to travel around the entirety of this stunning lake, stopping off in a few of the small towns that line its edge along the way. While there you will have the opportunity to explore some of the lesser known areas that surround the city, possibly being able to stop and have a glass of wine and a little bit of food along the way. You will see some truly stunning views and will leave having spent a wonderful day that will live on for a very long time in your memory.
The Architecture
We have already alluded to the wonderful culture that you can experience when you visit Verona, and it is perhaps the city's architecture that stands out the most for many visitors. Piazza delle Erbe is a must-see for any visitor, featuring wonderful markets by day before transforming into a wonderful social area in the night time.
Many bars and restaurants line this beautiful square, so you can spend your time exploring or just chill out and enjoy a few glasses of Italian wine while you simply people watch and let the world pass you by. Of course, the Piazza isn't all that Verona has to offer when it comes to architecture, as there are many beautiful buildings that you simply have to explore. The gorgeous Basilica di San Zeno Maggiore and the Palazzo di Cangrande will surely be highlights of your trip, should you take a little bit of time to search them out and explore.
The Shopping
We mentioned the wonderful markets in Piazza delle Erbe a little earlier, but it must be said that all of Verona is a true shopper's paradise. You will be able to explore a stunning variety of small, local shops, providing you with the opportunity to absorb even more of the culture of this great city and perhaps allowing you the chance to mingle a little with the locals as you explore.
However, it is the fashion on offer that attracts many people to the city. Being located less than two hours away from Milan, it is probably no surprise that Verona plays host to many shops that sell the latest in Italian fashion. You are sure walk away with something wonderful if you explore, so shopaholics will be in their element. Perhaps after all of your shopping is done, you can then go and relax with a nice meal, served with a glass or two of wonderful Italian wine of course.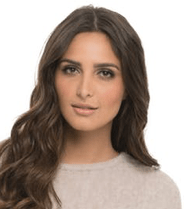 I'm a passionate about good wine and good cooking.
I like to keep me updated and share with my online friends my gastronomic knowledge.