Versatility has always been one of the primary advantages of the Italian wine industry. You'll see that from just the most cursory of glances at our catalogue, as there are literally hundreds of varieties of Italian wine waiting for you.
This versatility does not stop at the wines Italy produces.
Its grapes are also exceptionally versatile, with many varieties being used in a host of different wines, either as the base of the wine or as an additional spark of flavour to add to another dominant grape. These versatile grapes, which are dotted all over the country, help producers to add little spins and twists to their wines that separate them from the pack.
It's one of these grapes that we're going to look at in this article.
Moscato Giallo is a gorgeous Italian white wine grape that is used in a host of different wines. In this article, we're going to learn a little more about the grape and take a look at four of the wines that make use of it.
The Grape
Also known as Yellow Muscat, Moscato Giallo is a white wine grape that, as the secondary name suggests, is a member of the Muscat family of grapes. The vines develop loose clusters of these grapes, with Moscato Giallo tending to thrive in slightly cooler climates. This is why you will predominantly find it in the northern areas of Italy.
The grape is also not restricted solely to Italy. A version of it exists in Croatia, where it is known as Muškat Zuti and is used in several Croatian wines.
Moscato Giallo is most widely known as a grape that excels at producing dessert wines. Its natural sweetness makes it perfect for bringing out the flavours in rich desserts, though this property has also led to it unfairly being believed that the grape is not capable of producing dryer or more standard Italian white wines.
As for its origins, the waters get a little muddied here.
For many years, wine scholars believed that the grape could trace its origins back to the Middle East, with some pointing to Syria as the likely birthplace of Moscato Giallo. This was a logical thought, as many grapes of the same family come from this area of the world. However, more recent DNA examinations of the grape suggest that it is actually the offspring of another grape – Moscato Bianco.
Mentions of Moscato Bianco can be traced back to texts from the 14th century. So, it is likely that Moscato Bianco finds its roots in the Middle East, while Moscato Giallo has more recent origins as the child grape of the Moscato Bianco parent.
Regardless, the grape is a mid-ripening variety that is known for having a vine that produces a deep and rich canopy of leaves. As such, the main challenge with growing this grape lies in tending the vine to ensure that it does not become so overgrown as to cause issues for the fruit it produces. Winemakers want to ensure the vines stay slim so that the grapes receive as many nutrients as possible from the soil.
At present, there are approximately 360 hectares of Moscato Giallo planted in Italy, the vast majority of which is in the Lagarina Valley, which is a province of Trento. However, there are other smaller vineyards scattered throughout Northern Italy that are dedicated to this grape.
But that's enough about the grape itself.
You're a wine lover, which means you want to know how to enjoy Moscato Giallo in liquid form. The good news is that you have a variety of options available to you, each of which offers something a little different. The following are the four wines that showcase the properties of the Moscato Giallo grape.
Wine #1 – Alto Adige Moscato Giallo DOC
A wine hailing from South Tyrol, Moscato Giallo makes up the base and, in some cases, may be used for 100% of the wine. When it isn't the DOC's guidelines rule that Moscato Giallo must make up at least 95% of the wine, which means Alto Adige Moscato Giallo DOC is one of the purest representations of the grape.
This gorgeous wine is available in both dry and sweet varieties, which means it can be both a dessert and table wine.
Wine #2 – Trentino Moscato Giallo DOC
Another extremely pure Moscato Giallo wine, the grape is always used for 100% of the Trentino Moscato Giallo DOC. The wine tends to be on the sweeter side.
Much like the previous wine, this is available in both dry and sweet varieties. It features an intense aroma, with citrus being the primary note, and it also pairs well with desserts and sweet pastries.
Wine #3 – Colli Euganei Fior d'arancio DOCG
Head to the Veneto region and you will find this gorgeous wine, which is typically made of between 95% and 100% Moscato Giallo. Again, this wine highlights some of the sweeter qualities of the grape, meaning that it is perfect for enjoying with a nice dessert. However, many find that they enjoy it as an aperitif to sip between meals.
Wine #4 – Friuli Isonzo Moscato Giallo DOC
Made using 100% Moscato Giallo, this wine hails from the Friuli-Venezia region, with the grapes typically being grown in the hilly areas near the Isonzo River. This is another still Italian white wine, though it typically has a dryer profile than the other wines on this list.
The Final Word
If versatility is a quality of the Italian wine industry, it is also a quality that Moscato Giallo has in spades. The grape is favoured by many producers in Italy, with the four wines we've highlighted here being the purest representations of it.
When not used to make wines where it is the base, Moscato Giallo is often blended with other grapes, often bringing a sweet touch to wines that might otherwise be too acidic. Regardless of which wine you choose, we're sure that Moscato Giallo is a grape that will leave you feeling satisfied.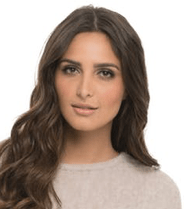 I'm a passionate about good wine and good cooking.
I like to keep me updated and share with my online friends my gastronomic knowledge.