Sicily in the summer.
A beautiful island with gorgeous Mediterranean weather framed by the stunning Mount Etna. Whether you're exploring the stunning coastlines, absorbing the ancient culture, or wandering through the island's many vineyards, Sicily in the summer may feel like the closest thing to heaven on Earth.
But it gets hot.
And we mean really hot.
Summertime Sicily can be so hot that eating traditional hearty meals seems like too much of a chore. When the sun is bearing down on you, you'll want something light, tasty, and easy to eat. And if the dish contains some of the island's summer fruits and vegetables, then all the better.
That's where Sicilian caponata comes in.
This wonderful dish makes great use of the natural vegetables and fruits grown in Sicily. It's packed with juicy and summery flavours, making it the perfect accompaniment to the roasting hot summer days of Sicily.
And in this article, we're going to show you how to make it and suggest a few wine pairings that go perfectly with the dish.
The Ingredients
Before we begin, we must give a huge thank-you to Olive Magazine, which is the source of this recipe. Their caponata is simply to make and large enough to serve a family of six. It's also an extremely healthy dish, containing only 252 calories per portion. Finally, it's filled with healthy fats, which are good for your heart and overall health.
With all of that being said, let's jump straight into the ingredients you'll need to craft this dish.
10 (that's right 10) tablespoons of olive oil
A halved red onion that is finely sliced
A large aubergine cut into 3cm pieces
A bay leaf
A large carrot that you slice into 3cm pieces and then finely slice into rectangles
A couple of thinly sliced sticks of celery with their strings removed
Two tablespoons of red wine vinegar
A teaspoon of caster sugar
270ml of tomato passata
Two tablespoons of toasted pine nuts
Two tablespoons of pitted green olives
Two tablespoons of rinsed capers
A pinch of dried chili flakes
Some mint leaves for garnish
The Method
You have a pretty hefty ingredients list on your hands. Happily, a lot of ingredients don't necessarily mean a dish is complicated to make. That's definitely the case with caponata, which you can create fairly easily. Here are the steps you need to follow:
Step One
Preheat your oven to 220 degrees Celsius, or 200 degrees Celsius if you have a fan-assisted oven. As the oven heats up, boil a kettle full of water.
Now, grab a large roasting tin and pour eight tablespoons of olive oil into it. This tin needs to be large enough to hold all of the pieces of your aubergine in a single layer.
Don't put your aubergine in the oven yet.
Simply place the tin with the oil into your oven for about 10 minutes so it can heat up.
Step Two
Remove your tin from the oven and quickly add your aubergine. Remember, spread it out into a single layer. Tossing the pieces in the oil to coat them and season the vegetables with a touch of sea salt.
Place your tin in the oven and roast the aubergines for about 25 minutes. Make sure to turn the cubes about halfway through. They should char and soften.
Step Three
As your aubergines are roasting, pour the water from your kettle into a frying pan that has high sides. Add your carrots and celery and allow them to boil for about five minutes. Then, drain the vegetables and rinse them under cold water to cool them down enough so they stop cooking.
Step Four
Add the last of your olive oil to your frying pan and place it on a hob at medium heat. Add your onion, chili flakes, bay leaf, and a pinch of salt to the pan and fry it until the onion softens and gives out an aroma.
Step Five
Add your vinegar and stir to coat the onion. Then, add your passata and about 100ml of water, along with your caster sugar. Stir until the sugar dissolves then add your celery and carrots to the pan along with your pine nuts, capers, and olives. Allow the mixture to simmer for about five minutes.
Step Six
By this point, your aubergines should be roasted, add them to the pan and stir gently to coat them in the sauce.
Allow everything to simmer for a few more minutes before transferring the food to a serving platter. Leave it to cool for a few minutes before drizzling it with a touch of olive oil. Scatter your mint leaves and the dish is ready to serve.
The Italian Wine Pairings
With such a vegetable-based dish, you need to be wary of pairing a wine that's too rich for the food.
The good news is that there's a common wine pairing that you can use for this dish:
Rosé.
The fruity flavours of Rosé wine pair perfectly with the juicy vegetables of your caponata. The wine is just rich enough to pair well while also not being so high in acidity that it cuts through.
If we are to suggest a single wine pairing, we love the Torre Mora Scalunera Etna Rosato 2021. This wonderful organic wine hails from Sicily and has expressive notes of red fruits and ripe peaches, along with just a touch of tanginess from its grape notes. Combined, those flavours pair perfectly with your dish, in addition to the wine being fresh enough to cleanse your palate between mouthfuls. The mineral finish also adds a touch of earthiness that is perfect for such a vegetable-laden dish.
All that's left for you to do is get your hands on the right wine.
If you'd like to try the Torre Mora Scalunera Etna Rosato 2021, you can find it on Xtrawine for less than €19. We also have an extensive collection of other Sicilian Rosé wines, along with many other Italian Rosés, for you to try.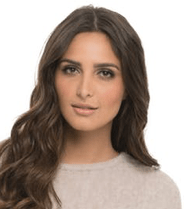 I'm a passionate about good wine and good cooking.
I like to keep me updated and share with my online friends my gastronomic knowledge.