Easter is an important holiday in the Italian calendar. It marks an occasion where all of the country's Christians come together to celebrate and give thanks for the sacrifice that Jesus Christ made for them. It's a time for reflection and celebration, with Easter also marking the beginning of Spring and the new life that comes with it.
Of course, there's another reason why Italians love Easter. It offers them the chance to get together with loved ones to enjoy some fine food and Italian wines.
There are plenty of great traditions that Italians use to mark this special occasion. In this article, we're going to look at a few that we believe those outside the country may want to enjoy as well.
The Easter Egg
Let's start off with a tradition that we're sure many of you already enjoy. Easter eggs are a mainstay of the period in many countries. Children, in particular, enjoy these hollow chocolate confectionaries. However, plenty of adult are known to enjoy a bit of chocolate alongside a nice Italian wine.
Italians often share huge Easter eggs with each other as part of a larger Easter feast. Plus, they add to the tradition with hard-boiled eggs. They'll boil these eggs and then paint the shells with a variety of colours and patterns. This creates colourful decorations that mark the occasion, and also make for tasty snacks that you can enjoy at any time.
Placing Palm Leaves
As a predominantly Catholic country, Italy places a great deal of importance on the symbols of Christianity. The palm leaf is one of those symbols, and it takes on a greater deal of importance during the Easter celebrations.
On the Sunday before Easter Sunday, many Italians will place palm leaves on their doorsteps to mark the occasion. Many also place them, alongside olive branches on their Easter cakes. These plants are both symbols of the new life that Easter ushers in, as well as symbols of the peace that the occasion inspires.
The La Festa del Carro
Not all Italian traditions take place in all of Italy. Some are sequestered to certain regions. One of the most important is the La Festa del Carro, which takes place in Florence every single year.
The event marks a tradition that is almost a millennium old. It started in 1096 as a celebration of Pazzino di Ranieri de' Pazzi, a Florentine knight who was celebrated for being the man who raised the Christian banner in the holy city of Jerusalem during the Crusades. He received several pieces of flint that came directly from Christ's Holy Sepulcher, which were used to light Florence's Easter vigil fire when he brought them back to the city.
The event is much more elaborate today. Florentines gather in the streets to take part in a huge procession, during which a group of white oxen pull an enormous antique cart through the streets. A procession of people dressed in 15th century clothes follow, and the whole event ends with the firing of a dove-shaped firework into the cart.
Did we mention that the cart is loaded with all sorts of fireworks?
The firing of the dove sets of a chain reaction of firework explosions, known locally as the scoppio. This huge fireworks display is intended to bring a strong harvest to the region, while also guaranteeing the success of local business, such as the many Italian wine companies that call Florence their home.
Ruzzola Rolling
This is another interesting local event, which takes place on the day after Easter.
Centred in the small town of Panicale, Ruzzola rolling is all about Italian cheese.
However, it has nothing to do with eating any cheese. Instead, the inhabitants of the town play a game in which they roll huge wheels of Ruzzola cheese down hills to see which come out on top.
It's a quaint little tradition that adds a touch of frivolity to the Easter celebrations following the sombreness of Easter Sunday. Plus, we're sure plenty of these wheels of cheese end up being enjoyed alongside some nice glasses of Italian wine after the event.
Colomba di Pasqua
The dove is an important Easter symbol for many Italians, so they commemorate it in the sweetest way possible – the baking of a cake.
The Colomba di Pasqua is a dove-shaped caked that's made using a combination of almonds and candied peels.
Many other Italian regions have similar confections that they create specifically for Easter.
For example, many in Naples bake the Casatiello, which is an interesting cake that combines sausage, cheese, and salami. Those in Sicily often bake special cookies, many in the shape of doves, that they give to friends and family to show their affection and wish them luck for the rest of the year.
The point is that there are many little food-based traditions that take place all over Italy during the Easter period.
Sicily's Good Friday Parade
Many Italian regions commemorate Good Friday with a huge parade, which is intended to mark Christ's own journey to his crucifixion. However, you could argue that none are quite as remarkable as the Good Friday parade that takes place in Sicily every year.
A huge parade, it features about 2,000 friars. These holy men combine forces with the many people who attend the parade to carry a statue of the Virgin Mary and Jesus through the streets, thus commemorating Christ's crucifixion.
This parade, alongside the many others held throughout Italy on Good Friday, are more sombre occasions that don't lend themselves to huge celebrations. They're intended as marks of respect and devotion to the Christian saviour, with the celebrations of his resurrection coming much later.
The Final Word
As you can see, Italy is a country that is truly laden with traditional events that mark this most important occasion of the Christian year. Easter is a time for all in the country to come together in commemoration and celebration of a life that gave birth to an entire religion.
Of course, beyond these traditional events, many Italians host meals with their loved ones. They drink Italian wine, make merry and take part in a huge weekend the likes of which they won't see again all year.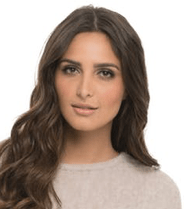 I'm a passionate about good wine and good cooking.
I like to keep me updated and share with my online friends my gastronomic knowledge.