You love Barolo wine.
Don't be shy about it! We all do. Barolo is one of the best Italian red wines available. Some would even say that it stands right at the top of the mountain, which justifies its moniker of the "King of Wines".
You love it so much that just the mere mention of the word has you tempted to leave this article and start searching the xtraWine website for a bottle.
But don't go so fast!
There are people who love Barolo so much that they want to visit the region where it's made. You might count yourself amongst them.
If so, this is the article for you. We're offering a few tips about what to expect should you choose to travel to the region. Use them to prepare yourself for what could be the richest Italian wine experience of your life.
Tip #1 – Drink Plenty of Barolo…But Don't Forget That There are Other Wines
Of course, you're going to want to spend as much of your time as possible sampling the wines from the many great Barolo producers in the region.
That's the main reason that you decided to travel there.
But don't forget that the region lies at the heart of Piedmont, which is one of the wine capitals of Italy.
You're missing out if you don't take the chance to indulge with a few other varieties of wines while you're here.
Barbaresco is the obvious red to try while you're in the region. It's made using the same grapes as Barolo and many see it as the younger and more rebellious brother of the King of Wines.
But you may also be surprised to find that there are several great white wines produced in the region. A Bianco, for example, may just be the perfect refresher between trips to red wine vineyards.
What we're saying is that you don't have to place limits on yourself. Enjoy as much Barolo as you want but remember that you do have other options available.
After all, some will tell you that it's possible to have a too much of a good thing.
Tip #2 – There's More Than Wineries
The famed Barolo trail will take you to many a winery. And if it's what you want, you could spend your entire vacation exploring the different estates and learning about the magic that producers weave to create the King of Wines.
But it's also worth knowing that there's plenty more to see in the region.
Barolo, and Piedmont in general, is home to some of the most stunning architecture that you're likely to see. There are stunning fortified villages that have withstood the test of time, as well as several castles that will get the history buffs out there excited.
Wine is just one of the many reason to visit the region. If you want to explore a few other aspects of Italian culture, there are more than enough options to fill your time.
Tip #3 – Pick the Right Time
Being such a popular region, Piedmont experiences a lot of tourist traffic.
If you're not too keen on fighting through the crowds, you'll want to avoid the region during the peak months of July, October, September, and November.
The region gets a little less busy during May, August, June, and December.
And it's in its off-season between January and April.
The problem here is that there's a good reason why the region gets so busy after April. Summer sees producers working hard on their vineyards, which is the ideal time to visit them. The autumn brings with it the harvest and a number of local festivals to take part in.
The point is that you may have to brave the crowds a little if you want to see everything that the Barolo region has to offer.
But if you value peace and quiet above all else, it's best to visit during the winter or early spring.
Tip #4 – You May Need a Car
If you're planning on moving between the Barolo and Barbaresco regions, you're going to need a car. It can take up to 45 minutes to drive between the neighbouring regions. And that's before you account for the possibility of getting stuck behind slow-moving vehicles.
Remember that you're in a rural area. Tractors are a definite possibility.
The good news is that the drives are very enjoyable. They involve long and curving roads that are a joy to navigate for any petrol-head. In fact, some may find the driving just as much fun as the wine.
Of course, it's important that you don't drink and drive.
If you're planning on visiting a few wineries and sampling their wares, it's best to arrange alternative transportation.
Tip #5 – The Vineyards Are Open
Barolo is one of the most welcoming regions for wine tourists.
You'll find that most of the vineyard are completely open and free for you to explore. Many even contain signs that point you towards some of the best trails for exploring the vineyards.
The point is that you don't need to worry too much about planning ahead. At the very least, you're not going to have to book ahead to visit most of the vineyards in the region. Plus, this openness gives you to chance to meet fellow Barolo fans.
Maybe you'll even get a tip or two about a particular vintage that you should try.
The Final Word
Barolo is a stunning region that's right at the heart of Piedmont. Sun lovers will be able to bask in the intense heat that a Barolo summer brings. And the harvest period is one of the most exciting in all of Italy.
Barolo also has some of the most accessible vineyards in the country. Take the opportunity to explore them before relaxing and enjoying a glass of the region's most famous wine.
Of course, not everybody has the travel itch, at least not just yet. If you're not ready for a visit, bring a little bit of Barolo to you via the xtraWine website.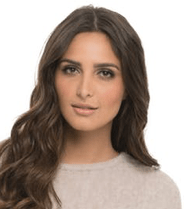 I'm a passionate about good wine and good cooking.
I like to keep me updated and share with my online friends my gastronomic knowledge.