There is a longstanding myth with wine that you need to spend a lot of money if you want to get your hands on quality.
We're not exactly sure where this myth comes from.
If we had to guess, the sheer fact that very expensive wines exist is what gives rise to the myth. It's a perception thing. When people see something that's very expensive compared to a similar product that is much less expensive, the automatic assumption is that the more expensive product is superior.
This may be the case in many industries.
But it is not the case with Italian wine.
Quality in wine is determined by so many factors, with the effort and passion of the producer being chief among them. And the simple fact is that there are many wines that you can buy for less than $20 that are truly remarkable examples of what Italy has to offer the world of wine.
To prove it, we've created a list of the top five wines you can buy from Xtrawine right now that will set you back no more than $20.
Let's get started with:
Tenuta Ulisse Rosé 2020 – $14.15
A stunning Rosé, the Tenuta Ulisse Rosé 2020 has a gorgeous salmon colouring that is practically translucent. It's a joy to watch the light flitting through the wine as you swirl it in your glass.
To the nose, the wine offers nights of white flowers citrus peel, and fresh stone fruit, providing an interesting blend between fruity and floral notes. This is tempered by just the slightest hint of minerality, which is detectable but by no means so strong that it is able to dominate the intended stronger notes in the bouquet.
When tasting, you will see that the wine has a beautiful and well-composed structure, offering a lengthy and complex finish that belies the simplicity of the bouquet.
This is a stunning example of what Italy has to offer when it comes to Rosé.
Final Rating – 99/100
Leonardo da Vinci 1502 Sangiovese Passito Uve Portate a Cesena 2019 – $14.06
While we often associate Sangiovese with Chianti, there are many other wines that make use of the grape to great effect. The Leonardo da Vinci 1502 Sangiovese Passito Uve Portate a Cesena 2019 may be the best of them, as this is a stunning Italian red wine that gives you a perfect impression of what the Emilia Romagna region has to offer.
Its intense red colouring verges on ruby, though it benefits from ageing that deepens the tone. The bouquet is remarkable, astounding with intense notes of ripe fruits before mellowing to present notes of sweet vanilla, spice, and tobacco.
The ripe fruit flavours are also dominant when tasting, with the wine offering a perfect combination of acidity and soft tannins to bring out the fruits' best properties. Persistence is key to the finish, making this a gorgeous example of what Sangiovese is capable of outside of Chianti.
Final Rating – 100/100
Leonardo da Vinci Villa da Vinci Syrah Linarius 2016 – $13.13
There must be something in the water at Cantine Leonardo Da Vinci, as the company has managed to produce two truly phenomenal and affordable wines for this list.
Another gorgeous red wine, this one is 95% Syrah with just a hint of the Sangiovese that made our previous wine so special.
The Cantine calls this wine their "statement of intent", and what a statement it is. The violet reflections mixed in with the intense red colouring astound. The gorgeous bouquet, which combines notes of ripe red berries, plums, vanilla, and spices, seems to highlight what is becoming the signature scent of the Cantine.
And as for the taste…
This wine is perfectly balanced, offering silky smooth tannins and a persistent finish. This is truly a delight to drink.
Final Rating – 100/100
Riondo Amarone della Valpolicella 2017 – $18.74
We will always have a soft spot for Amarone, with this classic Italian red wine tending to offer something a little sweeter and more accessible than your typical Italian reds.
This example of Amarone is one of the more affordable on the Xtrawine website. But as soon as you see its deep garnet red colouring, you will know that affordability does not come at the cost of quality.
The gorgeous bouquet offers interesting notes of cherry jam, walnut, and cinnamon, hinting at a level of complexity that few Amarones achieve. To the taste, the more dominant notes of ripe black cherries come to the fore, though there are notes of coffee and vanilla in the finish that round out the package perfectly.
Final Rating – 99/10
Tenuta Viglione Susumaniello Basto Bio 2019 – $9.82
Our apologies to all of the Italian white wine lovers out there, as the final spot in our list has to go to yet another red. This IGT hails from the Apulia region and is made using the unique Susamaniello grape.
It offers gorgeous initial notes of small wild berries, though the most exciting thing about this wine is the notes of volcanic stone, which offer you a great deal of insight into the terroir used to produce this stunner.
Upon tasting, you will see these more mineral notes come to the fore. This is an exceptionally fresh Italian red wine, with its herbaceous qualities making it stand out against the other reds on this list. This isn't to say that the wine is not juicy or fruity. It simply offers something a little different thanks to the land that it calls home. It's also the cheapest wine on this list, as it is currently available for less than $10.
Final Rating – 99/100
The Final Word
Here we have five absolutely stunning Italian wines that are available for less than $20. Each offers something unique while proving that the price tag is perhaps the last thing you should look at when attempting to determine the true quality of an Italian wine.
And of course, each of these wines is available in the Xtrawine store. You could order all five for less than $100, giving you a perfect combination of wines that will last for a long time.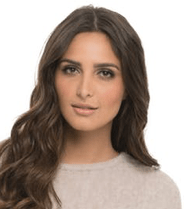 I'm a passionate about good wine and good cooking.
I like to keep me updated and share with my online friends my gastronomic knowledge.