We spoke a couple of weeks ago about how Prosecco had displaced Champagne as the sparkling white wine of choice for people in the United Kingdom and recent news has shown that this is a trend that appears to spreading beyond the UK and into the USA as well.
A report has shown that an increase in Prosecco sales in recent years has led to the wine overtaking Champagne in the States as well as in the UK. The figures, which were unveiled towards the end of 2015, show that the wine's sales have been boosted by more than a third over the course of 2015, with experts stating that the increase is such that it is having a very positive effect on the Italian wine industry.
What makes this all the more remarkable is that the average price of a bottle of Prosecco in the United States has also risen by more than a third, though the average is still $12. This suggests that the country is now seeing an influx of better quality examples of the drink, which is only serving to further increase its popularity. This growth alone has also been responsible for leading a six percent increase in the sales of sparkling Italian wine as a whole.
So what has led to this sudden boost in popularity? We don't think that there is a single reason, so we are going to take a look at some factors that may be contributing to the continued popularity of Prosecco in the United States.
Availability
One of the driving factors behind the boom in Prosecco sales must surely be its availability when compared to the state of the Italian wine market even a mere ten years ago. Online vendors are now able to provide people with much more choice and far easier access to good bottles of wine, which means that people who have developed a small taste for Prosecco now have the freedom to browse the web in an effort to find more.
This increased focus on experimenting with different sparkling white wines may have led to more people purchasing a wider variety of Prosecco after having their first sip of it. It may only be a minor factor in the grand scheme of things, but having something more readily available than it ever has been before will often naturally lead to more people trying the product and perhaps developing something of a taste for it.
Quality
There is also no denying the fact that Prosecco is a high quality wine, even if it has taken a while for some people to recognize that. It would be fair to say that the wine has often been overshadowed by Champagne, with many people considering the French drink to be the wine of choice if you are looking for a sparkling white. While this is a reputation that is surely justified, given Champagne's illustrious history and high quality, many are now realising that other sparkling whites are able to match it for quality and Prosecco is certainly leading the charge.
This realisation means that Prosecco is now more commonly being purchased for the celebrations that Champagne used to be a fixture in. More weddings and parties now include the Italian wine, often alongside a good Champagne as well, which has allowed it to enjoy the rather meteoric rise to prominence that it has experienced in recent years.
Changing Habits
There is also something to be said for the changing habits of many American drinkers, particularly those of a younger age who may be looking for something a little bit different to the beers and American wines that have traditionally been popular in the country.
There are some who suggest that Prosecco is now becoming increasingly popular in the United States as a drink to be enjoyed alongside food. While some may balk at this idea, seeing it more as an aperitif to enjoy alongside a light snack, it doesn't change the fact that this is a marked difference from the drinking preferences that many Americans exhibited earlier in the century. Furthermore, the fact that the wine is so refreshing is likely leading to more people simply enjoying a glass or two after they have finished a difficult day at work, which means they are more likely to maintain a good stock of the wine over time.
The Price
While it is not always the case, on a general level a bottle of Prosecco is usually going to cost a little bit less than an equivalent bottle of Champagne. In times were economic austerity has come into play more so than it has during the course of the last few decades, that small price differential may actually be leading to more people adopting Prosecco as the drink of choice when they may previously have preferred another sparkling white wine.
The best part about this is that they will quickly realise that they are still receiving a higher level of quality for that price. We spoke previously about the quality of Prosecco and the drink has a reputation as one of the best sparkling whites to ever be produced in Italy for a reason. This means that those who are just looking to save a few dollars get to enjoy the surprise of actually having a sparkling white wine that is of a much higher quality than they may have expected if they have never tried Prosecco before, leading to more purchases being made in the future.
The Final Word
So will Prosecco continue to enjoy the boost in popularity that it has enjoyed in recent years, particularly in the United States? All of the signs point to "yes," at least in the short term. There have been many times over the years when a wine has come into fashion and enjoyed a boost in popularity before falling back to its previous levels, but there is something much more accessible about the average bottle of Prosecco than there is about many other wines. We anticipate the drink's popularity continuing to grow in the coming years as more and more people discover the joys that it has to offer.
Source – www.italoamericano.org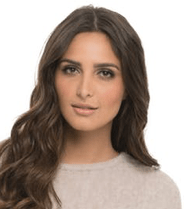 I'm a passionate about good wine and good cooking.
I like to keep me updated and share with my online friends my gastronomic knowledge.