The expansion of the Italian wine industry into different territories continues throughout 2018. While well-established in most European territories, Italian wine has taken massive strides forward throughout Asia over the last couple of years.
Admittedly, this is a move that the French wine industry has certainly mirrored. For example, both countries are vying to secure a large foothold in emerging markets, such as China and India. And for the time being, at least, the French industry is a little bit ahead of the Italian one when it comes to overall sales and popularity.
But there is one Asian/European country that has taken much more of a liking to Italian wine.
In terms of landmass, Russia is the biggest country in the world. And it's not doing too badly when it comes to its population either. About 144 million people call the country their home and that population has been rising slowly over the last decade or so.
Naturally, this makes it a great target for the Italian wine industry. And the industry hasn't disappointed. In 2015, it was announced that Italy is the biggest exporter of wine to Russia in the world.
So, its place us secured, right?
Well, not quite. The Italian wine industry has certainly secured a strong foothold for itself in the Russian territory. But there are a few challenges still awaiting producers who wish to increase the amount of wine that they send to the country.
Challenge #1 – Cultural Perceptions
Italy may be number one when it comes to exporting wine to Russia. But what does that really mean?
At the time of writing, the Russian taste for wine is still an emerging thing. While the country has always had a small wine industry, it's never been one of the big hitters in the industry. In fact, the cold temperatures throughout much of the country have put paid to it developing a big industry of its own, which is perhaps why those wine lovers in Russia have turned to Italian wine in the first place.
But that small domestic wine industry also means that Russians perhaps don't consider wine as much of a cultural staple as many other countries in the world. In fact, beer and vodka are still the alcoholic drinks of choice in the country and have a well-established foothold that the Italian wine industry will have to break to really push its expansion forward.
That's not to say it's not happening. The Russian taste for wine has increased in a similar manner to the Chinese and Indian.
But it's a slow burn, rather than a rapid expansion. Producers will have to work hard and be patient if they're to change the cultural perceptions surrounding wine in Russia. In fact, you could even argue that these perceptions are the biggest challenge that the industry faces, rather than competition from other countries.
Italian wine is the established top dog in Russia. But there's still work to be done to really establish the country as a viable market. The good news is that Russia's cultural perceptions are changing in this respect, which means the country holds a great deal of potential.
Challenge #2 – Challenges from Other Countries
Italy has made plenty of headway in Russia and has started to open the country up as a viable market for the wine industry.
But those efforts are sure to attract the attention of a range of other countries that will start to try to develop their own footholds in Russia.
You could argue that this is exactly what Italy did in the case of China. For perhaps a little too long, the Italian wine industry didn't believe that China would become a viable wine market. As it delayed, countries like France and Spain started to establish their footholds in the country. The Italians were a little later to the party and now they're playing catch-up. They're doing a good job, of that there is no doubt. But Italy played the role of bandwagon jumper when it came to China.
Now, other countries may follow suit when it comes to Russia. Italy has put in a lot of the legwork needed to establish the territory as viable. Perhaps it will soon start to face competition from other wine producing nations as Russia's cultural perceptions continue to shift.
Challenge #3 – The Logistical Aspect
There's another challenge that many may not consider when it comes to Russia.
Its population is spread over an absolutely enormous country that is literally the size of some continents. Compare this to China or India, which are two of the most densely populated countries in the world, and you start to see the somewhat unique challenge that Russia presents.
Logistically speaking, it's difficult to get Italian wines over to the people who want them.
Of course, it's not impossible by any means. Modern technologies allow people to buy from their homes after all.
But the costs of transportation, plus other logistical issues, could make some far reaches of Russia, particularly those outside of urban hubs, difficult to access for the industry.
It's a challenge that can certainly be overcome, especially as technology and infrastructure advances. But it's also a challenge that the industry would do well not to underestimate.
It's all well and good establishing a demand for your wines. But if you can't get them to the people who want them, does that demand really matter?
The Final Word
This article might paint something of a doom and gloom picture when it comes to Italian wine in Russia.
That's certainly not the intention. The industry has done a remarkable job to get to the point where it's the country's top wine supplier.
But the point is that there's more to be done. Russia holds a great deal of potential for Italian wine producers. However, there are some puzzles that need to be solved before the country reaches that potential.
We at Xtrawine look forward to how Russia develops as a wine market in the coming years.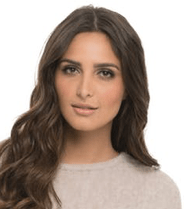 I'm a passionate about good wine and good cooking.
I like to keep me updated and share with my online friends my gastronomic knowledge.