You have a lot of options available when it comes to buying Italian wine. If you simply want a nice bottle to drink with lunch, you can head to the local supermarket or wine dealer to find something to suit your tastes. Or, you could head online and buy a bottle from an online dealer, like Xtrawine.
We think you should do the latter.
Why?
There are a lot of benefits of shopping with Xtrawine that you simply don't get with any other type of store, online or off.
Benefit No. 1 – We're Steeped in Italian Wine Culture
Most wine websites are happy to create a product page, tell you a price, and give you some basic details about the wine you're buying.
Xtrawine is different.
We're steeped in Italian wine culture, which you can see on nearly every website page. For example, if you view a product page, you'll see many details about the wine. We tell you where it comes from, which DOC or DOCG it belongs to, and offer some information about the producer. At Xtrawine, we have a great deal of respect for the people who make the wines you enjoy. We want to make sure you know as much about them as possible before you make your choice.
Explore a little deeper into the website and you'll come across our blog. Here, we share information about everything from Italian wine and its culture to the hotspot destinations in Italy and the history of wine.
We are far more than simple wine retailers.
We're Italian wine enthusiasts.
Xtrawine maintains connections with many of Italy's large and small producers to provide the widest variety of Italian wines available on the web. We aim to help you bring a little bit of Italy's culture to your table. And our dedication to Italian wine shines through in everything that we do.
Benefit No. 2 – Regular Deals and Promos
We want to make Italian wine as accessible to you as possible. We achieve that by scouring Italy to find the best wines available.
Then, we use promos and deals to make many of those wines more affordable.
Xtrawine always has several dozen wines available for lower prices than you'll find on the open market. Our promos and deals are designed to help you discover more Italian wines, thus opening the door for you to immerse in the culture as we are.
Our promos change regularly too.
If you don't find something to fall in love with today, make sure to keep checking our promo page. We add new wines to it every week, ensuring there's always something there to satisfy wine lovers, from the Italian wine novice to connoisseurs who want to find a new drink to add to their collection.
Benefit No. 3 – Low Prices
Don't make the mistake of thinking that our promos and deals cover up high prices elsewhere on the Xtrawine website.
As an online wine retailer, we can save money on storage, physical stores, and employees. Instead of keeping all those savings to ourselves, we pass on a large portion to our customers.
What does that mean for you?
The Italian wines we sell are usually cheaper than those of the same wines in physical stores. We're committed to making a vast selection of wines accessible by providing access to them and ensuring they're available for prices that won't break the bank.
Speaking of access…
Benefit No. 4 – A Huge Variety
Xtrawine has thousands of Italian wines available for sale on the website.
Why do we have so many?
The Italian wine industry is the most complex in the world. Every region, of which there are several dozen, has several types of wine it produces. Moreover, many producers step outside the DOC and DOCG restrictions to create IGT wines, which are often more experimental and allow producers to try new ideas. Add to that the many other products Italy produces, such as sweet dessert wines and liquors, and you have an enormous selection that's just begging to be explored.
This all comes back to the culture we spoke about earlier.
Italy's wine culture is one of variety and quality. Our large selection allows you to grasp the true scale of Italian wine, ensuring access to famous vintages and lesser-known wines that might otherwise not make it out of the country.
Benefit No. 5 – A Wealth of Knowledge
We mentioned earlier that we share as much as possible about the wines we offer. Every product page is packed with details about the wine, its producer, and what it has to offer.
And it doesn't end there.
The Xtrawine experts are wellsprings of knowledge that can help you to get the most out of your Italian wine. We share information about meal combinations, prominent notes, and the best serving conditions for your wine. If you head to our blog, you'll see that we regularly post recipes and explorations of the wines we supply. The Xtrawine team also reviews every wine in our store and gathers reviews from other respected resources to give you the whole picture.
Information is critical.
The more information you have, the more likely you are to make a wine decision that serves you.
Get a True Taste of Italy with Xtrawine
Xtrawine is so much more than an online wine retailer.
We're Italian wine aficionados.
Our goal is to help you learn as much as you can about Italian wine so that you're equipped to make the best choices for your palate. Our commitment is to constantly seek out Italian wines to ensure you always have access to drinks that you may not be able to buy if you don't live in Italy.
All that's left is for you to start exploring our selection. Look around and we're sure you'll find something to suit your tastes.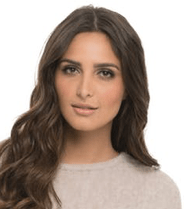 I'm a passionate about good wine and good cooking.
I like to keep me updated and share with my online friends my gastronomic knowledge.