As Italian wine lovers, there's always a risk of us focusing a little too intently on the classics. When it comes to wines, we immediately divert to the likes of Prosecco, Barolo, and Chianti. They're the established names that make them safe choices for anybody.
In regards to producers, we tend to look for history and tradition over youth and exuberance. A company like Antinori will always hold a special place in the hearts of many a wine lover.
But we cannot ignore the fact that the 2000s have seen the rise of a number of new producers who want to stake their claims in the Italian wine industry.
And with this post, we hope to provide a little bit of exposure for one such company.
Tenuta Ulisse may not have been in the industry for very long. But they're already making waves with wines that garner critical acclaim from some very notable publications, including the xtraWine team.
In this review, we'll take a look at the Tenuta Ulisse Nativae Montepulciano d'Abruzzo 2016. But before getting to that, let's recap a brief history of this emerging producer.
The History
Abruzzo is one of many Italian wine regions that has perhaps fallen a little by the wayside in recent times. Once widely respected for the quality of wines that its producers made, the last few decades or so has seen it lose some of its standing in comparison to the major regions of today.
In 2006, a family decided to do what they could to set things straight.
Tenuta Ulisse has founded with a distinct goal of putting the Abruzzo wine region back on the map. Alongside a number of other emerging producers in the region, the company hopes to restore Abruzzo's reputation and inspire a renaissance in its winemaking industry.
For centuries, the dedication to and passion for the land was a hallmark of every producer in the region. It's that love that Tenuta Ulisse aims to bring back with its work. As the company says, it hopes to create a modern expression of a centuries-old tradition, thus making Tenuta Ulisse one of the premier estates in the entire region.
To do that, the family behind the estate has researched and learned as much as they possibly could about the unique terroir that their land has to offer. That's allowed them to rediscover some ancient grape varieties, on which they've placed a very contemporary spin.
These indigenous grapes include the likes of Pecorino, Trebbiano D'Abruzzo, Passerina e Cococciola, and Montepulciano D'Abruzzo. All of these grapes make appearances in the company's wines and each helps to offer them a unique flavour and aroma that's distinct to the Abruzzo region.
But now, let's take a moment to talk about the duo who brought the entire venture to life. In 2006, the brothers Luigi and Antonio Ulisse made it their combined goal to restore honour to the Abruzzo region. Having grown up in the region, they understood very well the potential that the local grapes had to offer.
They just knew that somebody had to take that potential and realise it. Only then would Italy, and the industry at large, start to pay attention to their home region.
Each bottle of wine that carries the Tenuta Ulisse label is an expression of the deep passion and dedication that the brothers bring to their craft. They're determined to use their land to create wines of such distinction that their quality cannot be denied. And in turn, they hope to honour the traditions of Abruzzo while helping to pull it kicking and screaming into the modern Italian wine industry.
To do this, the company has created a family culture that inspires the entire team. While the Ulisse brothers stand at the heart of the company, the quality of its product has allowed it to enjoy tremendous growth, which means they now have a larger team. Working together to achieve the grand vision behind the business is of paramount importance. And that's why Tenuta Ulisse places such an emphasis on share values.
All of those who work in the team live and breathe the wines that they produce. They love their work and, to them, wine and the emotions that it inspires are as essential as breathing.
Beyond that, the values of territory, history, and tradition that the brothers hold so dear pass on to the rest of the team. To work for Tenuta Ulisse you must respect the land, its history, and the potential of the Abruzzo region.
This creates a sense of belonging and pride that results in the team pouring everything that they have into the wines that they produce.
Tenuta Ulisse is a family business in every single sense of the word. And that has allowed it to create some absolutely stunning wines in such a short period of time.
The wine we're about to review is just one of them.
Tenuta Ulisse Nativae Montepulciano d'Abruzzo 2016
A stunning still red wine, the Tenuta Ulisse Nativae Montepulciano d'Abruzzo 2016 will wow you with its deep and intense ruby red colouring from the moment that you open the bottle. Allow the wine to swirl in your glass and you'll see a developed rim that's an early sign of its quality.
When brought to the nose, the bouquet offers aromas of intense red plums. However, it's a more nuanced bouquet than you might expect. Further exploration reveals some herbal smells. Plus you're sure to notice some liquorice and cherry tones thrown into the mix.
This fruity makeup belies a wine that has a surprisingly refreshing acidity. When first tasted, it may actually be enough to shock you. But your palette will adjust and soon demand more of the wonderful wine that you just exposed it to.
The complexity of the wine makes it a true joy to explore and you're sure to spend a long time mulling over its many qualities.
The xtraWine team did just that and they ended up giving the wine a 93/100 rating.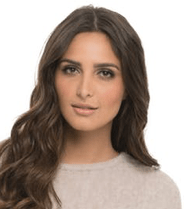 I'm a passionate about good wine and good cooking.
I like to keep me updated and share with my online friends my gastronomic knowledge.