We've spoken before about how the rise of new technologies has breathed a fresh breath of air into Italian wine production. Where people may previously have not felt confident enough to enter the industry, the internet has offered a platform for producers to sell their wares to audiences that stretch far beyond their local populations. As a result, it should come as no surprise that there has been an uptick in the number of small wine companies giving things a go since the advent of the Internet.
The rise of the internet has coincided with the development of a more socially conscious world. Issues like organic production and environmentalism now take centre stage in the Italian wine industry, meaning science has a more prominent place in the industry than it has at perhaps any other point in the wine industry's history.
Many of the newer wave of Italian wine producers have latched onto these new scientific methods, either using them to bolster their wine production, or following the theories that science produces as part of their company's structure.
That brings us to today's producer – Quadra. A company that stands at the forefront of renewable technology as it applies to the Italian wine industry, Quadra has brought a new way of thinking to wine production that may well catch one amongst other, larger producers in due course.
The History
With its focus on renewable technology, it should perhaps come as no surprise that Quadra has fairly recent origins. Founded in 2003, the company came along right as the internet was taking off, and right around the point that many people began taking issues like climate change and environmentalism seriously.
Quadra came from the ideas of a man named Hugh Ghezzi. Prior to entering the wine industry, Ghezzi had made a name for himself in the renewables field. Whether he grew dissatisfied with his career choice, or noticed an opportunity to bring the science behind renewables to the wine industry, is unclear. What we do know is that Ghezzi made the decision to transition into the wine industry, and he brought a lot of the ideas emanating from the renewables industry with him.
Like many Italian wine companies, Quadra is a family affair. Ghezzi enlisted the help of his two children, Cristina and Mark, to start his new venture. Together, the family purchased a small winery, and set about revitalising it for the modern age. Ghezzi's experience in renewable energy allowed him to structure the winery so that it produces less waste than the average company. In doing so, he set his winery apart from the many competitors he would have to contend with, particularly since his company focuses mostly on the production of Franciacorta.
Though the company officially launched in 2003, Quadra had been a work in progress for many years before planting work began at the company's winery way back in the 1990s, with a focus on the Pinot Noir and Chardonnay grapes that the company would use as the basis for many of its wines. Throughout the 1990s, Quadra tended to its fields and worked out how it would put its renewable farming and production methods into practice. With their initial work done, they finally unveiled their first wine in 2003.
The turn of the millennium marked an important period for the company. Quadra's magic had been weaved all over its small winery, but the company soon realised that their production levels were limited by the size of their vineyards. Nevertheless, the family continued on unabated, slowly expanding their vineyards to the point where they had control of 37 hectares of land by the end of 2004.
Though the company hasn't added to that early expansion in the 13 years that have followed, its ambitions certainly suggest that there's more to come. Quadra still hopes to expand its vineyards further, offering it the opportunity to get more experimental with its wine production, and potentially add even more varieties to its growing catalogue of wines.
Quadra's unique combination of renewables and wine production brings something unique to the Italian wine industry that producers still haven't fully explored. While organic and biodynamic farming methods have skyrocketed in popularity in recent years, we imagine that Quadra's approach may inspire more producers to take a different tack over the coming years, especially as climate change becomes a more insipid problem.
Of course, with all of that being said, it's about time that we introduced you to one of the company's wines. The drink that we have in store for you today is of the highest quality, and may make for the perfect refresher after a busy day at work.
Though many people see it as a distant second to Prosecco – the more famous of the Italian sparkling white wines – Franciacorta is a wine of such quality that we believe that it should be neck and neck with Prosecco in terms of its worldwide popularity.
The Quadra Franciacorta Brut proves our point ably, earning a 90 rating from our in-house critics. Best of all, you can get your hands on a bottle for less than 15 euros, making it one of the most attractive propositions around for those who want a sparkling white wine, but need to stick to a budget.
The Quadra Franciacorta Brut has a 12% alcohol volume, which means it's light enough foe easy consumption as an aperitif. We believe that it makes for the perfect starter wine prior to a full dinner party, as it goes very well with a number of appetizers. Great combinations include most seafood dishes, though it also goes very well with white meats, like turkey and chicken.
The wine itself brings together the main grape varieties that Quadra has dedicated so much of its time to developing. In addition to the 80% Chardonnay, the wine has 10% Pinot Noir. The packaged is rounded out with a Pinot Blanc grape, which adds a touch of depth to what it mostly a refreshing wine.
Best of all, you can age the wine for two years in the bottle before it begins to lose its quality.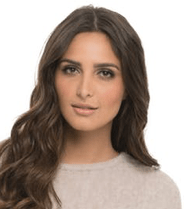 I'm a passionate about good wine and good cooking.
I like to keep me updated and share with my online friends my gastronomic knowledge.