If you've read out last two reviews, you've probably noticed something of a theme emerging with the wines that we've looked at this week.
Every single one comes from a producer that started in the 2000s.
There's a definite reason for this. While it's always important to pay respect to the producers who have spent decades, and in some cases centuries, building up their stellar reputations, we must also never forget one important thing:
The Italian wine industry thrives on innovation.
And while the established producers can certainly provide, it's often up to the new crop to bring forth the ideas and innovations that set trends and move the industry forward.
Our focus on producers that got their starts within the last 19 years is our attempt to pay homage to that fact.
And with this review, we're going to look at yet another post-2000 group.
Villa Papiano is another producer that may not be one of the major players in the industry. In fact, it's likely that many of those reading this won't have even heard of them before.
But in their Fattoria Villa Papiano Probi di Papiano 2015, they've produced a Sangiovese-based wine that's able to rival some of the best Chianti Classicos of the era.
The History
Founded in 2001, Villa Papiano just about manages to make the cut in our little themed week of producers. And they've managed to achieve an awful lot in the 19 years that they've been in business.
To understand why Villa Papiano has enjoyed such success, it's important to recognise that the region they're in has a deep Italian wine history, even if the company doesn't. They're based in a small village called Modigliana, which has always been synonymous with the winemaking traditions of the Apennine Hills.
It's here where the qualities of wines from the region are truly born. The high altitudes and difficult soil mean that the grapes grown here have to be of a certain hardiness to even survive. And the producers have to be skilful in the maintenance of their land and their vines to stand a chance of producing something of quality.
It's into this challenge that the people behind Villa Papiano stepped back in 2001. But they did not enter the industry unawares. If anything, they've embraced the challenge wholeheartedly and consider it something of a point of pride to be able to overcome these conditions and still create something of great value.
Villa Papiano itself has a deeper history than its 2001 origins would suggest. While it has only been a force in the Italian wine industry for about 20 years, the villa itself has existed since the 15thcentury. It was during this time that it was under the control of a man named Papiano, who was a Lieutenant in one of the major political players of the era – the Medici Family.
This lead to Villa Papiano becoming a surprisingly important tactical position in the fractured Italy of the 15thcentury. It was something of a central seat of power from which Papiano could control the region and ensure it retained its traditions of agriculture.
It is perhaps during this time that winemaking began to establish some level of importance in the region.
However, Villa Papiano never became a force under its Medici owners. And over time, it passed from one owner to the next. Several attempts were made to turn it into a winemaking force. In the 1960s, terraces of vines were planted in the villa's lands in an effort to make something.
But these fell into disrepair.
That is until 2001 when the current owners of the villa took over. And it's under their stewardship that the terraces built in the 1960s were rebuilt. They've taken the mantle of traditional agriculture that Papiano oversaw so many centuries ago and have made it their mission to tame this difficult land.
Today, the group make wines that are indicative of the very nature of that land. They are at once challenging and evocative, which causes the drinker to take a step back and truly consider the experience that the wine hopes to create.
Furthermore, Villa Papiano has adopted the concepts of organic and sustainable growth. And in this case, you certainly cannot argue that they're trying to become a part of a growing trend. It's clear to all that the only way for the company to thrive is if they dedicate everything they have to caring for and maintaining their land.
Organic farming principles help them to do that by ensuring they leave their land replenished after every season. Working in tandem with nature, Villa Papiano is able to conquer the challenges that their own land presents to them to create something truly special.
In this review, we're going to take a closer look at the fruits of their labours. This wine is one of the best to ever come from the company. And it's one that we fully recommend that all xtraWine readers.
Fattoria Villa Papiano Probi di Papiano 2015
Another still red, which is something of a secondary theme for this week's set of reviews, the Fattoria Villa Papiano Probi di Papiano 2015 has a dark red colouring that's almost impenetrable, even when cast under a strong light.
That colouring highlights a strength and character that pervades every aspect of the wine. It's one born of the challenges of the land and it's a strength that you'll sense at every moment.
To the nose, the wine present aromas of red fruits that are at once sharp and overwhelming. Allow you senses to absorb the power of that initial sniff and you'll start to find some notably earthy notes, with tobacco being among the strongest.
The wine then continues its glorious assault on your sense when you take your first sip. It's beautifully balanced and offers a consistent sense of power that enables you to experience all that's in the bouquet.
This is a truly special wine so it should come as no surprise that it's earned a 95/100 rating from our team.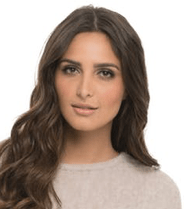 I'm a passionate about good wine and good cooking.
I like to keep me updated and share with my online friends my gastronomic knowledge.