As we move into the beginning of December, we're sure there's only one thing on the minds of many of our visitors…
Christmas is nearly here!
It feels like it was only yesterday that we were talking about Christmas 2018. And now, we're less than a month away from Christmas yet again.
We know that you're excited for the presents, the chance to spend time with your loved ones, and the prospect of having a glass or two more Italian wine than you probably should.
But we also know that there are some of you out there who are feeling a little bit nervous…
Why?
You're in charge of Christmas dinner this year. And you want to get everything right so that your family has an unforgettable day.
That's where we come in.
We want to help you to hold the perfect Christmas dinner. And these are the tips that will help you to do it.
Tip #1 – Organize a Meal Plan
You need to know exactly what you're serving well in advance because you're going to have to do a fair amount of shopping for the dinner.
We're not just talking about the "what" here either. You need to know just how many people are attending so that you can ensure that you have enough food.
Our recommendation is to plan out three courses – starters, mains, and dessert – each of which should have an accompanying Italian wine. The best idea here is to offer a selection of several wines so that your guests have a good choice.
From there, we'd also add a few finger foods to the shopping list. These are for after the dinner, when everybody's claiming that they're too full to eat anymore. As much as they may protest, we all know that everybody at the dinner will snack here and there as the night goes on. Having some finger foods available fills a gap once the dinner finally starts to settle.
Tip #2 – Prep Several Days Before
You don't want to find yourself rushing all around the kitchen at the last minute.
Preparation is your friend when it comes to a Christmas dinner, especially if you have a large group of people attending.
This all starts with putting your shopping list together. Make sure that you cover every possible base and that you clear out plenty of space in the fridge for all of the stuff you're going to buy. You'll also want to get the shopping done early so that you have your choice of the best turkeys and other ingredients.
It's also worth preparing your ingredients the night before the meal. Chop all of your veg, measure out any ingredients that you need for cooking, and just try to arrange things so that they're right at hand when you need them.
Tip #3 – Buy Disposable Tablecloths
This may seem like a strange tip at first.
However, you're probably going to have a couple tables' worth of people at the dinner. That's a lot of people passing around soup, gravy, wine, and any number of other liquids.
More people and more liquids mean a lot of chances of spillage. And we're sure you'd rather keep your main tablecloths as clean as possible.
That's why it's a good idea to get a temporary tablecloth. Go for something Christmas-themed to suit the mood. Of course, your guests don't need to know that the tablecloth is really there to protect your table from their messiness!
Tip #4 – Have Plenty of Utensils
Christmas dinner may be the one time of the year when you have your extended family and a bunch of friends around.
You may just find that you don't quite have enough utensils for the occasion.
Now, there are a few solutions to this problem. You could buy another kitchen set, though it's one that's going to sit unused until next year's dinner. You could also buy some disposable utensils, which solves the problem at a much lower cost.
Or, you could lean on a friend or a relative to bring some of their utensils along.
Tip #5 – Delegate the Washing Up
You've spent the entire day cooking for other people.
When the dinner's over and done with, you should be the last person who's dealing with the washing up!
Make sure that you delegate this task. And if anybody tries to argue, just give them a delicate reminder that you cooked the meal.
We reckon this is the perfect task for the kids. A little washing up never hurt anyone and they'll appreciate getting back to their presents more after a little work.
Tip #6 – Give Yourself Some Time in the Morning
Things are going to get a little bit crazy once the afternoon rolls around.
You need to take the morning to relax and prepare mentally for the oncoming rush. Take your time to make a nice breakfast and grab a cup of coffee. If you're feeling especially adventurous, you have your first glass of Italian wine.
Open the presents with the kids and just enjoy the quiet and the fun.
It's this time that you're going to look back on fondly when all's said and done. And making this time is why we recommend getting as many things prepared the night before as you possibly can.
Tip #7 – Have Some Containers at the Ready
You're always going to go a little overboard with the food for a Christmas dinner.
You want as little of it as possible to go to waste. That's why it's a good idea to have plenty of containers at the ready for after the meal.
You'll be able to hand out leftovers to your guests as they leave. And the stuff that's left behind can go into the fridge ready for Boxing Day.
The Final Word
The big day is coming and you need to get ready.
Start prepping your lists and jump onto the Xtrawine website. If you order now, you'll have your bottles of Italian wine ready to go when Christmas rolls around.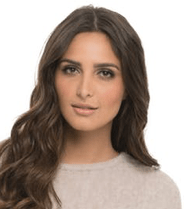 I'm a passionate about good wine and good cooking.
I like to keep me updated and share with my online friends my gastronomic knowledge.