It feels like it was only yesterday that we were talking about the arrival of Spring.
But now, we're mere weeks away from Summer arriving. And we couldn't be more excited. There are few things that we like more than sitting outside in the warm sun with a tasty Italian wine in our hands.
With the refreshing first sip comes a cooling down that's sorely needed when the sun's beating down.
However, you might not fancy a glass of wine this summer. Perhaps you'd prefer a cocktail instead?
We have you covered there too. Here we have four Italian wine cocktails that you absolutely have to try this summer.
Cocktail #1 – 'Merica Sangria
An affectionate nod to our brothers and sisters in the United States, 'Merica Sangria is a gorgeous cocktail that deserves a place at every BBQ. It's beautifully refreshing and manages to blend the best of white and red wine.
White wine fans will love the base of the cocktail. But those who prefer a little bit more complexity with their wines aren't left out, as the sangria's perfect for those more complex fruity flavours.
It's easy to make too. You just need to mix up the following in a large punch bowl:
Two bottles of Sauvignon Blanc
Half an ounce of syrup
Half a cup of berry flavour vodka
A single cup of Triple Sec
A half-cup of lemon juice
And then we have the fruits, which will lie inside the drink and give it the more complex flavour that red wine fans will love. Throw the following into your bowl:
One and a half cups of both strawberries and pineapple
A cup of blueberries
All that's left is to grab a glass and take a swig.
Ah, but before we forget. Once you've emptied the bowl (and you'll need a party to get through all of it), you also have some gorgeous soaked fruit to make your way through. It's the perfect little dessert after a day of BBQ and cocktails.
Sun-soaked bliss awaits!
Cocktail #2 – Aude Man Thyme
Gimmick name aside, this is another gorgeous cocktail that emanates from the United States. But you can add an Italian wine twist to it if you want.
The peach used for the cocktail gives it a nice and fruity punch. But be aware that this one's a strong cocktail. If you're not a huge fan of being able to taste the alcohol in your drinks, you might find it better to steer clear of this one and try another of the cocktails on our list.
Still with us?
Here's what you need to make a glass of this gorgeous cocktail.
Pour all of the ingredients over ice and give the mixture a good shake. Then, pour it through a strainer and you have your cocktail.
And if you happen to have peaches available, you can mix their juices with some syrup to replace the puree. That gives the cocktail an even fresher kick.
Cocktail #3 – The Bloody Mary
From a couple of new cocktails, we come to an old classic. We're willing to bet that more than a few of you have enjoyed a Bloody Mary at some point. In fact, there may be a couple who've tried to use it as a hangover cure.
Whether that old wives' tale is true or not is up for debate. But what we do know is that the Bloody Mary is one of the tastiest cocktails going.
Shiraz, made using the Syrah grape, is the Italian wine of choice for this one. Here's what you need to make it:
Four measures of Shiraz
Two and a half measures of tomato juice
A measure of BBQ sauce
Juice a dash of lemon to add some freshness
Those who haven't tried this cocktail before may see the above as something of an odd concoction. You may think it's even weirder when we tell you that a fair few people add hot sauce into the mix.
But there's no denying that it all comes together so well. Sacrificing the vodka for Italian wine is a bold move. However, we reckon you'll love this one from the moment that you take your first sip.
Cocktail #4 – The Sainte Marthe
We're travelling all the way to Buenos Aires for the recipe of this gorgeous cocktail. But don't worry! You can use an Italian wine for this one just like you can for the rest of the cocktails on this list.
We have to give credit to a restaurant called Floreria Atlantico here, as they're the geniuses behind this tasty cocktail. Here's what you need to make it:
About two cups of your favourite Italian Rosé wine
About a cup of lavender and Ricard syrup
Another cup of fresh lemon juice
A little bit of lavender to use as a garnish
It's nice and easy to make too. Just mix all of the ingredients in the shaker and give them a good shake. A few seconds later, you have a gorgeous cocktail that's both refreshing while offering some interesting flavours.
If you want out recommendation…it's probably best to go for a Rosé that has some strong floral notes for this one. But really, any Rosé will do the job admirably.
The Final Word
We've taken a bit of a tour through the weird and wonderful of summer cocktails here to bring you a couple that you've probably never heard of.
But the traditionalists will surely appreciate the old classic of Bloody Mary turning up on the list. And if you didn't know that you can make it with Italian wine before, you've now got something to experiment with!
The best news is that you can make all of these cocktails using Italian wines. Get what you need from the xtraWine store today.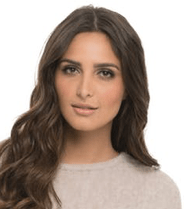 I'm a passionate about good wine and good cooking.
I like to keep me updated and share with my online friends my gastronomic knowledge.