The winemaking industry has had so many great years, with remarkable vintages being released or coming of age that have gone on to enormous levels of acclaim and infamy. In truth, there is always something special for Italian wine in every year, so what is so wonderful about 2015 that helps to set it apart from other years?
Here we will take a look at why 2015 is the perfect year for Italian wine and the industry as a whole, touching on both internal and external factors that have allowed for the continued growth of the industry.
Fully Connected
Thanks to the internet, the world of wine has never been more connected in its entire history than it is right now. At just the click of a mouse, the average consumer can access libraries of information about their favourite winemakers and the history that has allowed them to build themselves up into what they are from ancient foundations.
Furthermore, this increased connectivity now means that people have access to more wines than ever before. Whereas in previous generations it was difficult to attain speciality bottles unless you had them ordered specifically for you, often at great cost, it is now much easier to obtain wines that are not readily available at stores and supermarkets thanks to the web. All it takes is a little research and the right online supplier and you can get your hands on the wine in no time.
Couple that with the fact that the web now allows for producers from all countries to share ideas and sample each other's wines, thus allowing for a better flow of information and more innovation in the industry, and it is a very exciting time to be a winemaker or a wine lover.
Great Wines Are Coming Of Age
Many commentators have placed the wines of 2010 in high acclaim, stating that they are amongst the finest wines produced in an entire generation. Many of the top producers in Italy managed to outdo themselves once again during 2010, particularly those that make red wine.
Of course, as we all know, red wine only continues to improve with age and many of those top class vintages will be reaching maturity during 2015. This makes the year perfect for fans of red wine who were able to grab one of these superb wines early and have taken the time to age it properly, rather than rushing to drink it right away.
If you haven't done that, you needn't feel left out. Take a little bit of time to research some of the top vintages of 2010 and see if you can find one for yourself. There should be plenty that are still available, plus you get the added advantage of being able to enjoy it right away, instead of having to wait for the wine to mature.
Better Rain Levels
It is no secret that 2014 was not the best year in recorded history for Italian wine, with many suppliers and producers finding that they were not able to achieve the harvests that they were looking for due to inconsistent weather, particularly during the summer months. This had a definite effect on the grapes and meant that they may not have achieved the quality that was expected of them when it came time to harvest.
However, it is anticipated that 2015 will be a much better year in this regard, as the weather has already proven itself to be much more favourable, thus allowing for the proper development of the grapes that go into the many great Italian wines. It may be a little too early to say for sure, but all the signs are pointing towards a far superior vintage this time around.
More Producers Than Ever Before
The popularity of the Italian wine industry has never been higher, and with that comes a boom in the number of producers who are creating great drinks. Many of the winemakers that started out at the turn of the century are now really coming into their own, producing wines that are well worth sampling and can stand alongside some of the vintages from much more established producers as well.
This means that times have never been better for those who really enjoy being able to explore wines from many different regions and producers. They say that variety is the spice of life, and in 2015 that is certainly the case. There are now just so many wonderful wines hailing from all corners of Italy, so you no longer need to fall back on the big names to be sure that you are going to be able to get a high quality drink.
Greater Access Than Ever
With the continued growth in popularity of wine and the industry in general, those who are interested in the history behind the drink and the many great producers who create their favourite wines now have a level of access to distributors that is unlike anything that has ever come before.
Practically every major winemaker offers guided tours around their premises, where you can see for yourself just what goes into the production of a great wine while also learning more about the winemaker as well. This practice is being mirrored by many smaller producers as well, all of them happy to show off the fruits of their labours and provide people with more information.
As you can see, the Italian wine industry is extremely strong in 2015, perhaps more so than it has ever been before. This means that the time is ripe for enjoying the many great wines that have finally reached maturity and for finding out more about the many drinks that ignite your passions. Better yet, this year is perfect for introducing people to wine who may otherwise have not had an interest. Whatever you choose to do, simply be happy that the industry is doing so remarkably well in the current age and be sure to take advantage of that fact as much as you can.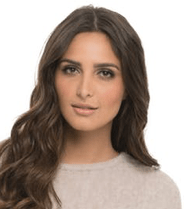 I'm a passionate about good wine and good cooking.
I like to keep me updated and share with my online friends my gastronomic knowledge.