When most people, particularly those outside of Italy, think of sparkling white wine, the first name to come to their head is Champagne. This most famous of French wines has been a feature of celebrations for years and is often held up as the best sparkling white wine in the entire world.
However, recent reports suggest that people's tastes are changing and champagne is being supplanted by a number of Italian sparkling whites. The likes of Prosecco and a number of other vintages are increasing in popularity for a number of reasons, which has led to the sales of Champagne dipping as a result of the increased sales of the Italian varieties.
The Story
The trend is particularly noticeable in the UK, where Prosecco sales have been increasing enormously in recent years. In 2014, the sales of Prosecco shot up by 90% when compared to the previous year, resulting in the wine becoming twice as popular as Champagne, and that's a trend that doesn't appear like it will be stopping anytime soon.
A number of factors have come into play to lead to this juncture, but many wine experts are claiming that people simply know more about the wines that they are consuming in the modern day, thanks in large part to the internet and prevalence of information that is on it. This allows them to determine the key difference between Italian sparkling whites and their competitors to make wiser choices.
By contrast, sales of Champagne have been dipping enormously in the same time period. The figures that showed the increase in Prosecco, which also included a 50% increase for the Italian sparkling white wine industry as a whole, also showed that the sales of Champagne had fallen by a rather astonishing 16% as well.
It isn't all bad news for Champagne though, as those same figures showed that branded and retailer-exclusive Champagnes were actually increasing in popularity, with their sales going up by 4%. Unfortunately, it seems like it is the lesser-known brands or extremely expensive varieties that are starting to fall.
Similar market research also unveiled the figures for own-label Italian sparkling wines during the same period, demonstrating the rise from January 2013 against 2014. In 2013, these wines drew revenue of £50.2 million, while the number had skyrocketed to £95.4 million the following year.
Now it is worth noting that the figures, which were researched by Nielsen, which is one of the main authorities when it comes to market research for the grocery market, were for take-home sales only and thus don't include the amount of wine that is being purchased by restaurants and other, similar businesses.
Still, it is an interesting development and one that the Italian sparkling wine industry will be delighted to see.
The research was commented on by Rosie Davenport, Editor of Off Licence News magazine, who commented: "What we are seeing is that the very cheap own label champagne is definitely being eroded by prosecco.
"Consumers are more aware than at any other time that "champagne" is just another term for sparkling wine and that the prices do not necessarily reflect the quality of the product'
"Italian fizz has become a more sophisticated option and moved away from the very sweet styles into an everyday drink that's fashionable; but also a fun and sociable option that you can open and enjoy with friends at any time – and certainly isn't only reserved for special occasions.
"Consumers are finding it more accessible and are preferring the style, however they are still buying into the more established champagne brands.
"This has hit some of the cheaper champagnes, though there are signs that the more well-known names are holding their own, and, if anything, the prosecco effect has helped by opening up the world of sparkling wines and champagnes to a new set of consumers.
"Italian fizz has moved into an everyday drink that's fashionable but also a fun and sociable option"
The Final Word
So why are Prosecco and other Italian sparkling wine starting to outshine the traditional favourites that have dominated the market for so long? Rosie points to a number of interesting factors that are all playing a part:
Price – The price of a decent Prosecco is far below that for a good bottle of Champagne, which will often lead to more cost-aware buyers going for the cheaper option knowing that they are still going to get good quality. This isn't helped by the fact that cheaper Champagnes are often of a low quality and thus less desirable in the face of stiffer competition at their price point.
Variety – Though there are plenty of other sparkling white wines from countries other than Italy, Champagne is still the dominant brand. However, people will naturally look at the alternatives when they arrive and that appears to be happening with the Italian varieties. The increased choice is allowing people to determine which sparkling white wine they prefer, with the choice seeming to be Prosecco rather than Champagne.
How They Are Seen – Though many people who consume sparkling whites on a regular basis would likely disagree, the fact is that many people still see Champagne as a celebratory drink that is to be opened for special occasions. By contrast, Prosecco and its compatriots are seen as more accessible, at least in international markets, which means that people are buying more of it to enjoy at home with their friends.
So what does this all mean for the sparkling white wine industry? In short, it appears as if Prosecco and other Italian sparkling whites are here to stay and have carved out a niche in international markets that allows them to be viewed as a more accessible drink that Champagne. This has led to increased sales that are likely to continue through to the end of the decade, at least. However, Champagne is not going to suddenly disappear in the face of these increased sales, as the best Champagnes are still being sold at an increasing rate. All in all, we are simply seeing more international markets adopting wider varieties of wine than they ever have before.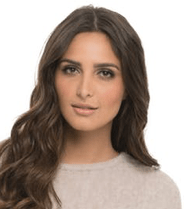 I'm a passionate about good wine and good cooking.
I like to keep me updated and share with my online friends my gastronomic knowledge.