The advent of the Internet has led to a boom period for winemakers. Today, their products can be offered to anybody, no matter where they are in the world, without them having to worry about finding distributors and physical stores.
For consumers, this means there is more wine available to them than there has been at any other point in history. While this has many advantages, it can lead to some becoming confused due to the sheer volume of options they have available to them.
Thankfully, the team at Xtrawine is here to help. If you would like to make the most out of your shopping experience at out online store, try to follow these useful tips.
Check Shipping Laws
While most modern online vendors will ship all over the world, it is still worth checking the shipping laws that are relevant to your country or state. In some cases you may be asked to pay a customs charge or some other fee in addition to the postage price offered by the website, so it helps to be aware of this beforehand. Furthermore, you should pay close attention to the various shipping offers made by the website so you understand the options available to you.
Check Review Sites
With so many wine merchants now offering products online it is crucial that you choose one that is known for reliability. There are a number of websites, such as Yelp, where you can read about the interactions that customers have had with the various wine websites you may be considering using, so take some time to check them out before committing your money to a purchase. A key issue to look out for is called "phantom inventory", which is when a merchant will claim to have a wine in stock, when they will actually only look to purchase the vintage once a sale has been made. This can result in disappointment if the merchant is unable to find the vintage they have sold, so only purchase from vendors who have agreements in place with producers.
Check Regularly
Once you have found a reliable wine website, like Xtrawine, it is recommended that you keep returning to it to keep an eye on the latest developments. Many will offer "flash sales" allowing you to get your hands on vintages that might otherwise have not fit into your budget. These are often held when the merchant is looking to clear inventory and often results in good wines selling for less than they might otherwise be worth. Be vigilant and you may find that you end up with a bargain.
Read About The Wine
The joy of having a wealth of information at your fingertips is that you don't need to rely solely on the merchant's website to find out about any bottles of wine that you are considering purchasing. Before making your choice you can check out the websites that are maintained by the producers of the wines in question, plus it is likely that you will be able to find out what others think of the wine through online review sites. Combine all of this information with what you find on the merchant's website to ensure you get the most out of your purchase.
Take Your Time
There is no rush when it comes to purchasing a wine online, as most vendors will be able to offer their services to you throughout the day. This means you can take your time with pretty much any purchase except those made as part of a sale. This allows you to browse other wines and potentially find others that may complement the purchase you are making, or an alternative that better suits your tastes. Convenience is a priority here, so don't feel like you need to be rushed into making any decisions.
Ask Questions
The best wine merchants want to ensure that their customers are as informed as possible before they make any purchases. As such, you should not be afraid to get in touch with them so you can ask any questions you may have about a purchase. These could range from specific questions about a vintage, through to queries about shipping and payment options. You should receive a response in a short period of time.
Try Something New
The sheer variety on offer from most online wine merchants means that you have the chance to extend your palette and discover new wines that you may never have considered before. Take the opportunity to buy something new every once in a while and you may find that you end up exploring the world of Italian wine even more thoroughly than you had originally intended to.
Compare Prices
The team at Xtrawine is confident in the prices that we offer to our customers, so we encourage you to compare different websites to find out the best possible prices that you can get for any vintages that catch your eye. This will help you to stretch your budget out even further and may allow you to buy more bottles of wine than you had anticipated. Again, keep in mind the previous advice to only purchase from vendors that you trust when doing this.
Take Advantage of Search Options
The search options offered at Xtrawine allow you to filter the massive product offering down to ensure you find wines that suit your needs. Many may have a specific wine in mind when they look to shop online, which can easily be found by typing the name into a search box. Others may wish to purchase wine based on region, food pairings or any number of other options. Take full advantage of the filtering options that are offered to you and absorb all of the information that the site provides. In our case, our main aim is to help people explore their own love of Italian wine by sharing our passion through our website. The filtering options we provide are intended to make this easier than it has ever been before.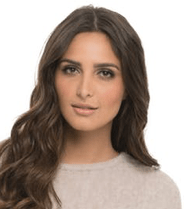 I'm a passionate about good wine and good cooking.
I like to keep me updated and share with my online friends my gastronomic knowledge.